Taylor Swift: The Eras Tour Film Review (Zoe's Version)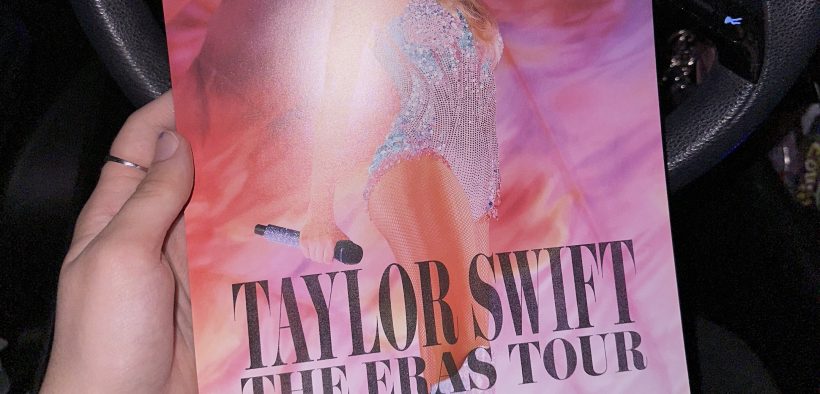 "It's been a long time coming…" Taylor Swift's voice echoes through the theater. It's October 13th, and Taylor Swift: The Eras Tour is finally here. The movie theater you are seated in is filled with Swifties wearing friendship bracelets, sparkly boots, and joyous smiles, and you are on the edge of your seat, eager to relive the best night of your life.
This was my perspective and choice of event this past Friday night. A month prior, my roommate and I bought tickets to see Taylor Swift's new film, directed by Sam Wrench and produced by Taylor Swift. The film is about her current tour, The Eras Tour. To prepare, we made friendship bracelets with the names of our surprise songs from our respective shows we attended in Houston. Then, we put on our best Eras Tour t-shirts and drove over to Georgetown's local theater, Film Alley (previously known as City Lights). As we walked into our theater, the employees were eagerly handing out little posters to audience members, and the energy was immaculate.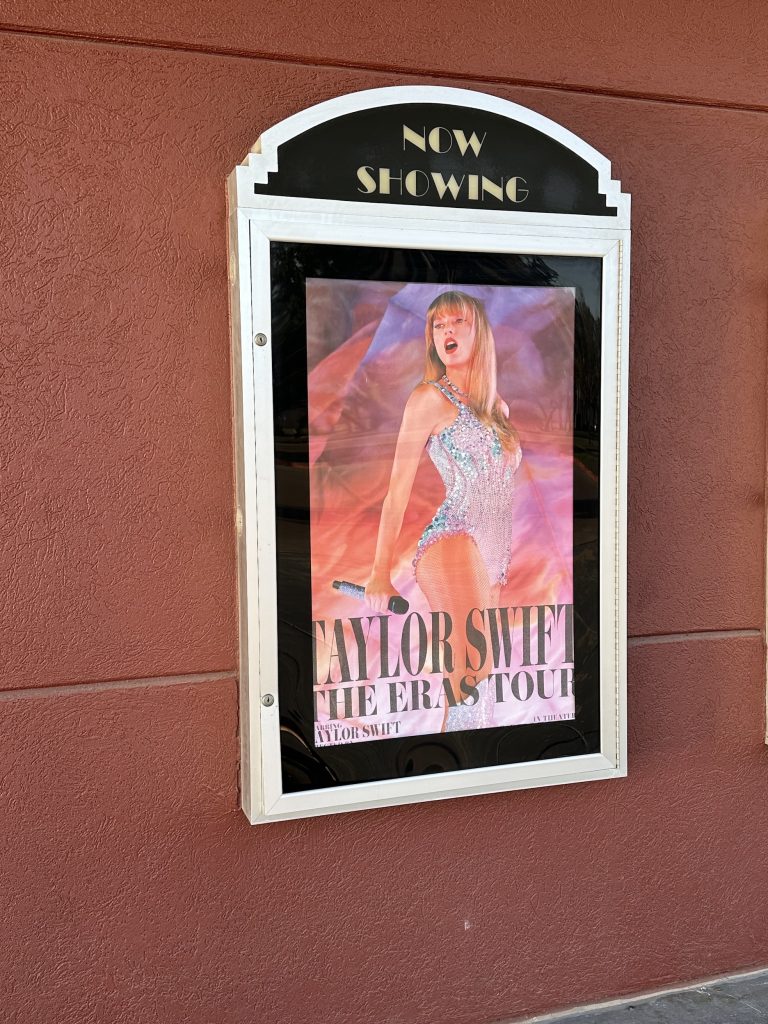 When my roommate and I sat in our seats, we began theorizing everything that would be shown in the film. Not to worry though, this article does NOT contain spoilers. Just know: if you did not get to attend the Eras Tour, Taylor Swift made sure to bring it to as many movie theaters as she could, not only to the wildly sold out stadiums. The film felt like the audience was experiencing a show in real life, with camera angles spanning from almost every possible point of view, but further focusing on details that are almost impossible to see from any seat in the stadium. Everyone in the theater sang every song as Taylor's voice reigned from the blasting speakers. Behind us, a group of little girls was dancing to every song, and it was nothing but a place of happiness. During each show on the tour, she sings through the 'eras' of her music career, and when the 1989 era played, my roommate and I stood up and danced along just like the young girls behind us.
The film is two hours and forty-eight minutes long, so be prepared! I had to leave briefly, and as I was doing so, I passed what appeared to be every single employee by the doors of the theater. All of them were also dancing and singing along to Taylor's music.
When the film ended, my roommate and I felt on top of the world, just like we did when we actually attended. I restate: if you wanted to but did not get to attend the concert in person, this was an amazing experience and opportunity to do so. You feel as if you are there, as everyone around you is dancing and singing along in awesome outfits. The magic of Taylor Swift can be felt in a theater near you, and the joy she brings connects to everyone around you.
To end the night, my roommate and I played her music on the car ride home, and then the entire Midnights CD when we arrived home. In my opinion, the greatest film of all time was made, contradicting Taylor's line from "the one"…it was made by Taylor Alison Swift!