Representative Sessions Comes to Southwestern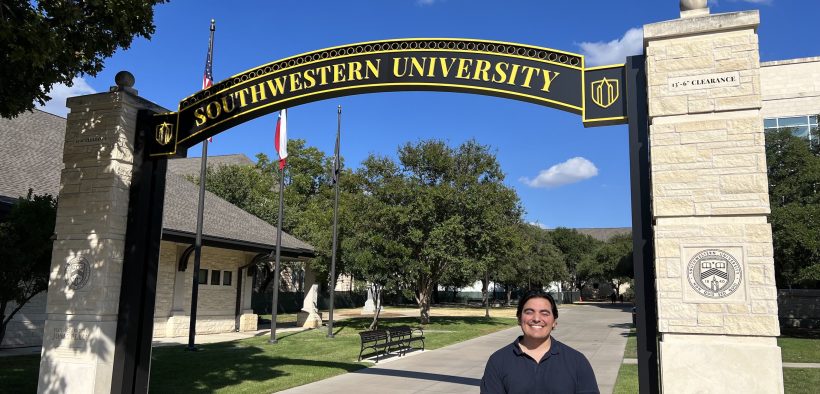 Correction: Photo was earlier attributed to a Megaphone photographer when it was submitted by the office of Rep. Pete Sessions.
On September 22, 2023, The Megaphone interviewed Republican Congressman Pete Sessions (TX-17) at the 1978 class reunion during homecoming weekend. 
If you didn't already guess this from his reunion attendance, Sessions is an SU alumnus who was also a member of the Pi Kappa Alpha fraternity. (Whoop!)
He spent his years at SU studying political science and building relationships with his Phi Kappa Alpha brothers—relationships that he believed enabled him to achieve success in his political career, due to the rich diversity of careers and personalities.
In regards to his days sauntering through Southwestern's walls, Sessions says he "came here at a time when the world was beginning to learn how great SU was." From SU's 100% acceptance rates into medical school upon graduation, "[w]e were seen as one of the greatest liberal arts colleges in the country," added Sessions. "And this allowed us to step up and not just do something with our education but actually try to go and perform on behalf of this school."
Session believes that growing up with a father who worked in the US government led him to his public service and political career.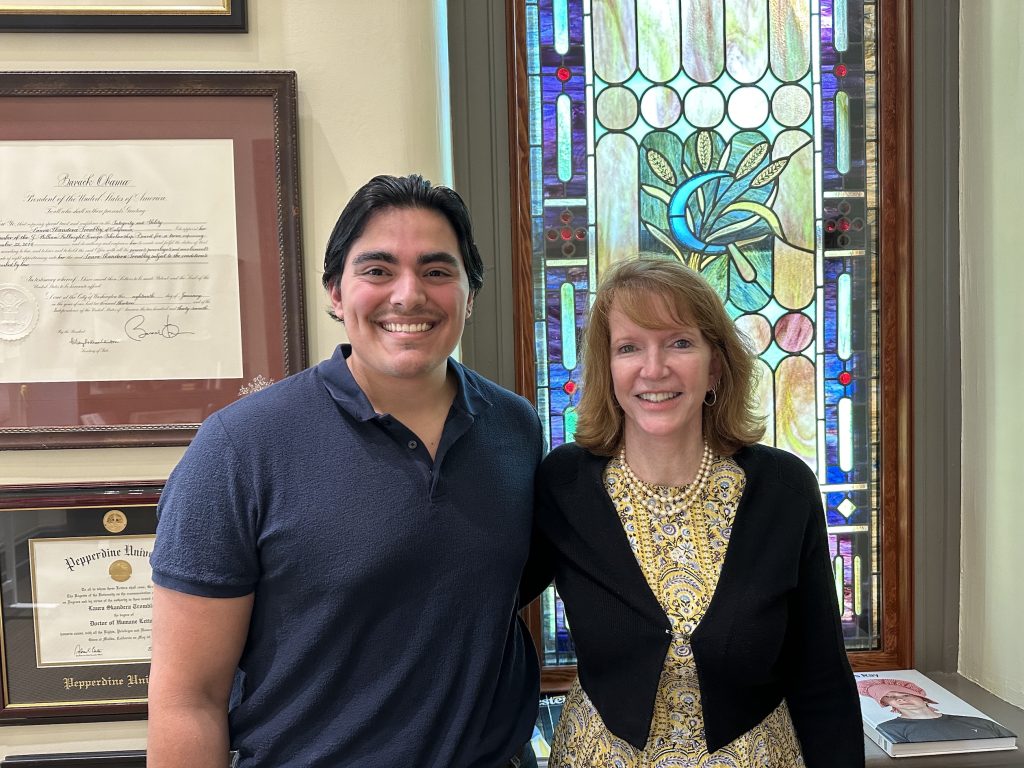 "My father served as a federal judge and served in the US Air Force for many years, and as the fourth director of the FBI for President Reagan, President Bush, and President Clinton. During that period of time, I was in the middle of my 16th-year career at AT&T, and it became [clear] as I got to 40 something that I actually saw that I could actually fit in and make a difference in policy in Congress, so I ran and 25 years later here I am."
Sessions hopes to see more future SU graduates in the political realm whether it be local, statewide, or national. With the rising polarization in American politics, Sessions encourages SU students to be "students above sides."
"We need more people who are in it for the country and less who are in it for just one cause or the other … we've gotten away from understanding each other … I think with both parties an understanding of working together to find common answers to problems … we've always got problems, but I think that politics has created in the last couple years, huge problems [polarization] that will take us a long time to overcome."
In regards to the upcoming election, Sessions believes that the border will hold the most amount of sway to voters.
"The border … I think the border has driven debts through [the roof]," comments Sessions. "Fentanyl has brought in an incredible number of people that are going to become, without saying it: a burden–a responsibility, a people to take care of. And ten million people in America, we actually did not willingly accept to a legal process, when they stand a chance in life, winter comes, spring will come, and summer comes again, and there will be people who came to this country because one person invited them not the law and I think that's a problem."
Sessions is currently running for re-election to the US House to represent TX-17 for his third consecutive term. The Megaphone was privileged by the opportunity to speak to Sessions during his time at SU's 2023 Homecoming '78 reunion with special thanks to the 2023 graduate and previous Megaphone Editor, John David Guerrero, for organizing the interview. With these two SU graduates on congressional staff, it's clear that SU truly does prepare students to build connections and enhance the world with their education.