Kick-Off For Hispanic Heritage Month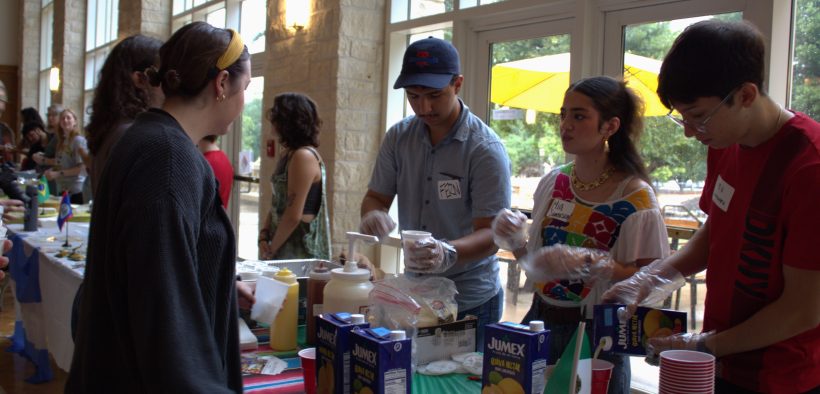 Corrections:
1) Amalia Merino's last name is Merino, not Merico.
2) HALO and LatinXcel did not host the event, it was a joint effort between faculty, students and staff at Southwestern University.
Snacks, drinks, and music: Talk about a venue! On Friday, September 15, the Southwestern Community gathered to launch their Hispanic Heritage Month celebration. This celebration was extended to include both Hispanic and Latino countries, recognizing a larger array of national independence and culture.
What better way to celebrate than to share cultural delicacies and drinks, including both traditional and popular choices! With a large assortment of foods (including vegetarian and vegan options) such as empanadas, tostones, papa rinas, and elote, the Southwestern community was left with stuffed bellies and more knowledge of latino/hispanic culture!
In organizing this event, the joint effort between faculty, students, and staff wanted to promote a sense of community and diversity throughout campus. Countless students, volunteers, and staff members worked together to share their love and knowledge of these various cultures. Along with the delicious food items, each table presented key facts about the specific national and cultural traditions.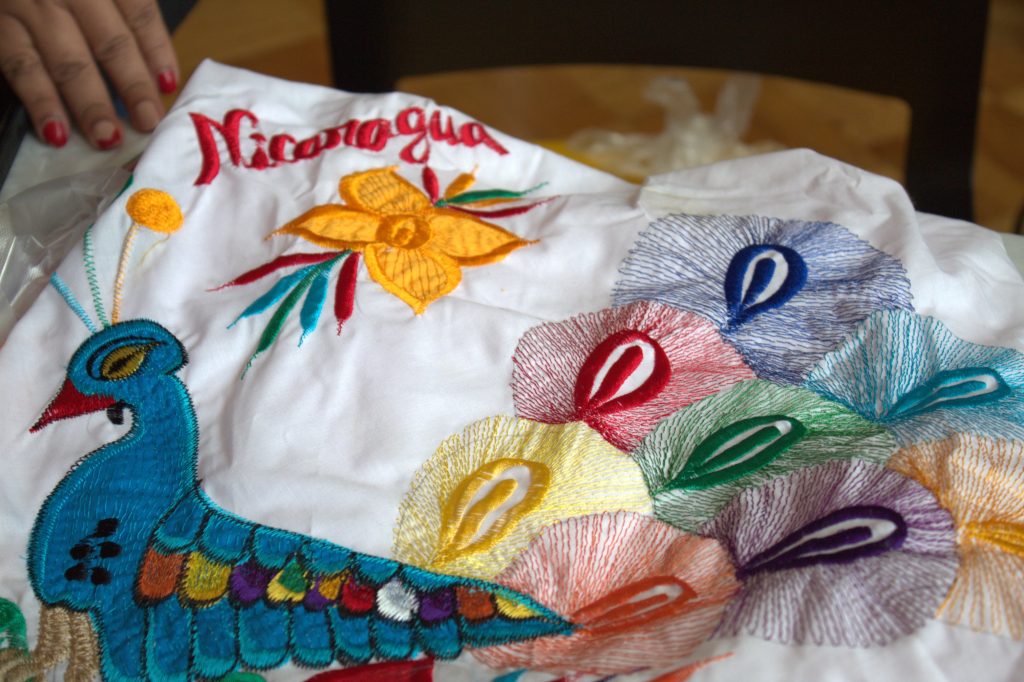 First-year Will Ravenscroft highlighted that the "event was good, food was delicious, people were nice, and the atmosphere was lively." While he already had some education in most of the countries, Ravenscroft mentioned that he did learn from this showcase.
Amalia Merino, the Hispanic Student Success Coordinator, was especially delighted about the outcome of students attending the event. Merino was one of the event's lead organizers, serving as a liaison between the various groups involved.
"For the first time such an event is being organized, there was a great turnout. While the scheduling was a little last minute for our liking, all of the faculty and students were excited to be involved," Merino said.
As for the food, there was a combination of home-cooked meals, such as Professora Cooke's Colombian empanadas and cold coffee, and catering. Merino mentioned that the food had to be authentic, coming from "restaurants they trusted to be authentic."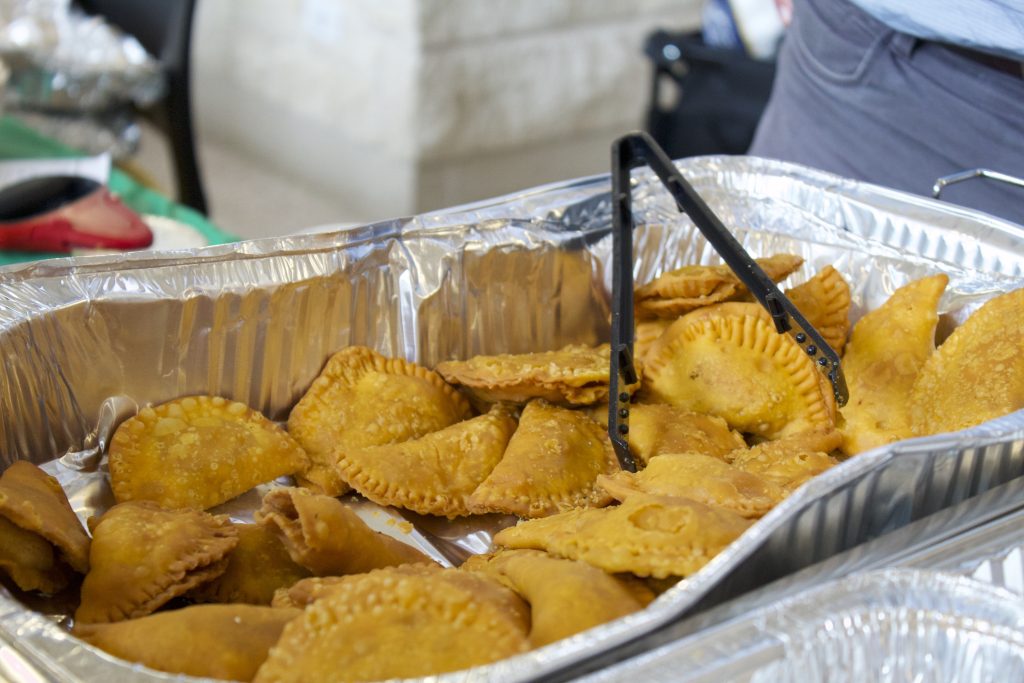 "I felt that it was my duty. It was not easy to coordinate but in the end, everyone came together to make this happen, including the sponsors," Merino added.
You might notice that SU calls Hispanic Heritage Month, "Hispanic and Latine Heritage"– This is to make the celebration more encompassing. According to Merino, "many people in these nations do not speak Spanish. We want to show that this event goes beyond Spanish-speaking countries, goes beyond Mexico, and is more inclusive of all sorts of countries."
As long as there is continuous support, Merino believes that this event was the "first of many to come." In a campus where diversity and community are highlighted, it is always important to celebrate everyone's uniqueness and values. Together, the Southwestern community creates a nurturing environment where people can be proud of who they are.