High Impact Experiences Celebration 2023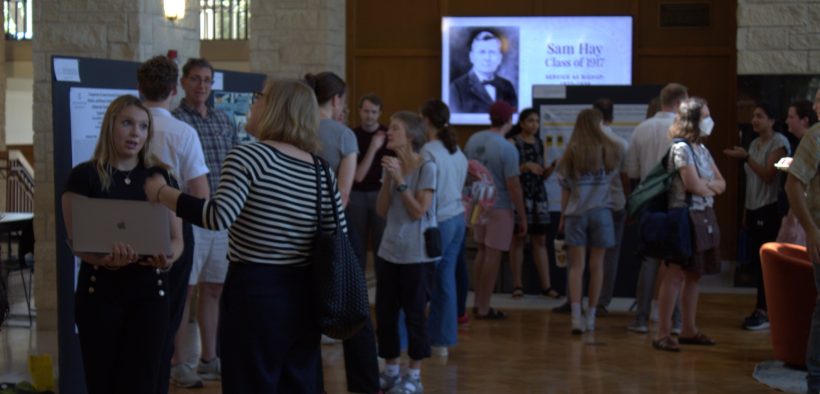 The High Impact Experiences (HIE) celebration took place on September 7th in the Bishop's lounge, giving students a chance to display summer internships and undergraduate research projects. This allowed first-year students the opportunity to learn how to get involved in these experiences and gave a taste of what they could learn from them.
"Just go for it!" was Junior Oliva Bakke's recommendation to any new students considering an HIE over the summer. She interned at the advertising and public relations company TradeCraft, a position she applied to through social media in an effort to learn more about a career in marketing and graphic design; marketing is a field that she says allows her to exercise both her creativity and her passion for business. During her time at the company, she worked on social media posts, calendars, and graphic design for TradeCraft's clients. This was an invaluable addition to her portfolio that gave her the chance to learn how to function in a professional environment and garner some real-life work experience. She is already planning to put these skills to use back at Southwestern in organizations like Tri-Delta and Student Foundation.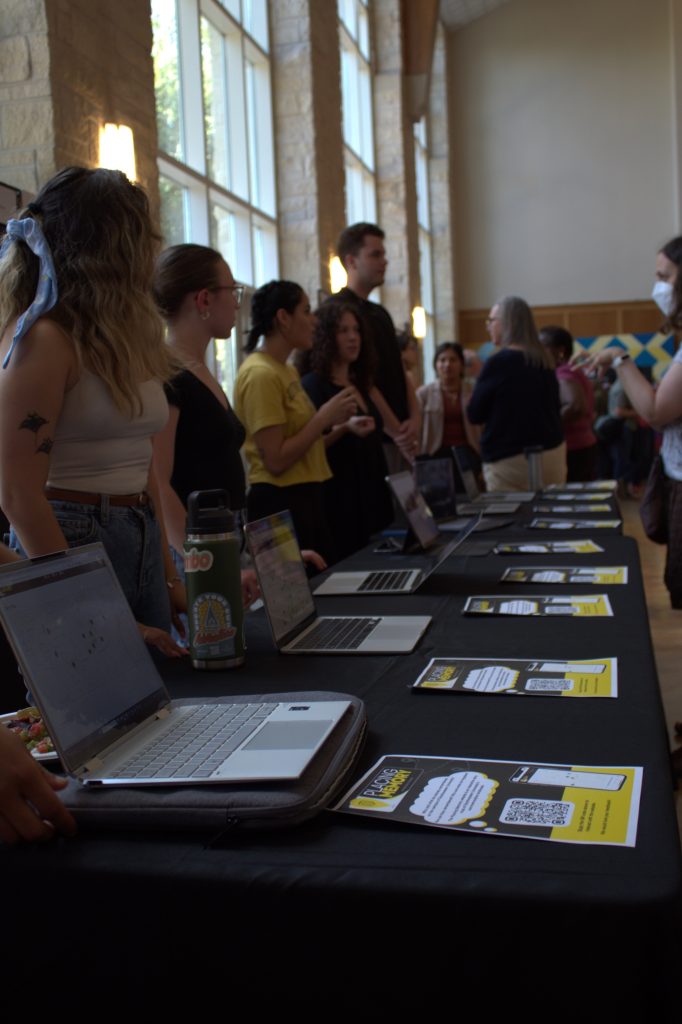 Internships weren't the only thing being showcased at the fair, many students presented undergraduate research projects such as: "Evaluating the addition of PLGA nanoparticles to GelMA-HAMA biomaterial inks", "Relationship Stressors, Diurnal Cortisol, and Insecure Attachment", and many more. Another highlight was the Placing Memory Project, a student-produced digital map of campus that shows the history and significance of many locations throughout Southwestern and the Georgetown area. Designed to be an alternative to the singular institutional voice used by many other campus maps, every selection was researched and written by a student with some sort of interest in it, which gives each entry a personal touch you wouldn't find otherwise.
There were a multitude of reasons students participated in these experiences, ranging from an interest in learning about a future career to just wanting to make up some lost credits during the summertime. Many cited either S.C.O.P.E or the SU Job Fair as the avenue through which they got their opportunity and recommended that new students do the same. Overall, the High Impact Experience's showcase was a wonderful opportunity for students, new and old, to see what their peers were up to during the summer as well as scope out some ideas for their own High Impact Experiences down the road.