Kicking Off the Football Season with an Eventful Pep Rally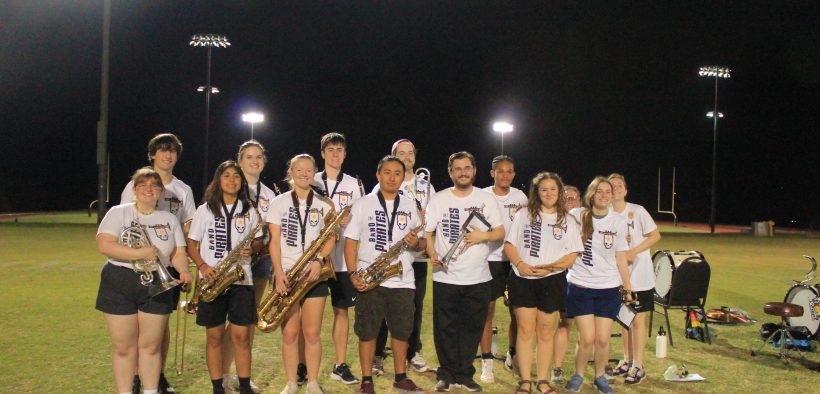 Written by Hagar Cohen
On Friday September 8th, the Pirate football team hosted a pep rally near the athletic fieldhouse to celebrate the beginning of the football season. Students, professors, and alumni were able to walk around and speak to several organizations that set up tables while the pep band and cheer team practiced in the background.
"Honestly I'm just, I'm excited to see what it is," said senior APO member Layla Sinno. "I have no idea what's about to take place because I don't think this has ever happened before. So that's what I'm most excited for, just to see the vibes."
Activities at the pep rally included a tie-dye station, a tiny football-themed cornhole game, and a competition for cash prizes. First-year Joshua Gregg helped set up one of the tables for the event. He mentioned his suitemate who is on the football team.
"I think they will do very well," he said of the team. "One of the members is actually my suitemate Jameer, and I think he's awesome. He will carry the team."
This was many students' first on-campus pep-rally.
"This is my very first one." said junior ADPi member Alison Theile. "I got the email about it, I was really excited about it."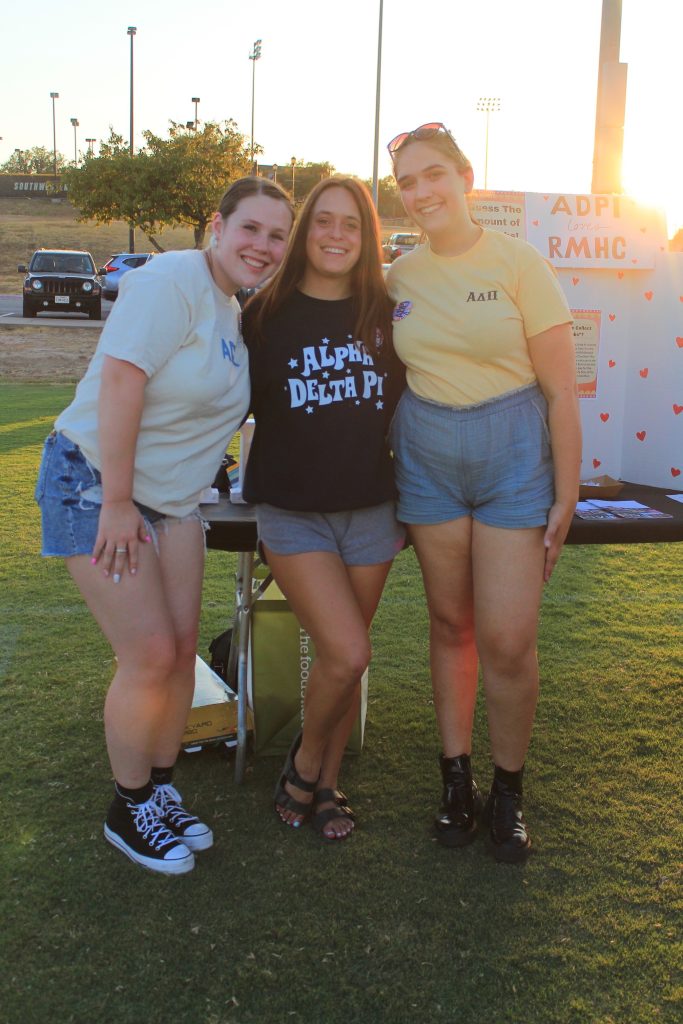 Later that evening, the pep band and cheer team put on performances for the crowd, followed by the football team being introduced.
"I thought it was awesome," first-yearRowan Gardner said of the performance. "I loved seeing the band too."
Junior safety officer of the cheerleading team, Griffin Salinas, talked about what it's like to perform.
"It's fun. It's a big adrenaline rush going in front of all those people doing all the stunts," he said.
Salinas is also looking forward to seeing how the season will play out for the Pirates.
"I'm excited to go to all of our home games and all that stuff, and then see how the pirates do. They did really good last year, so I'm hoping they do pretty good this year as well."