Tunes Tuesday: Top 5 Songs To Add To Your Chill Playlist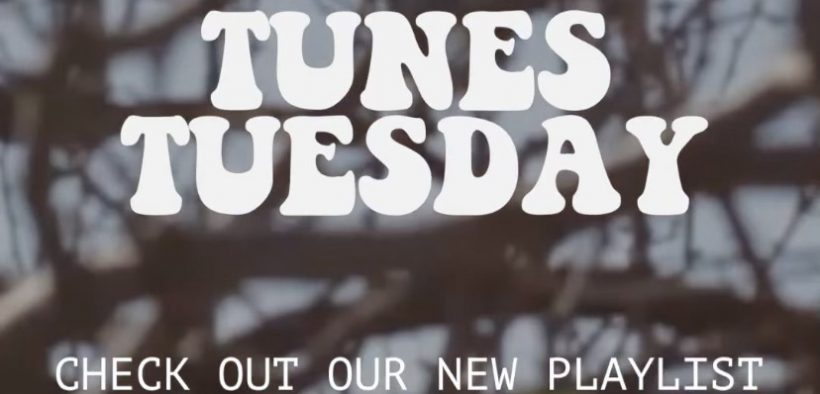 Is it even January if you don't make a personalized soundtrack?
January is a weird month. It's also one of those months where you're not quite sure how to dress; it's cold, so you need a sweater, but it's also spring semester so it feels wrong to wear dark hues as you strut to your 8am in a cold flurry.

In January, the sky still darkens early and the air is still freezing– it's a weird month. It's 30 degrees most mornings, but stores like TJ MAXX and Target are cramming clothing racks with floral prints and pastels. In addition to experiencing this weird, in-flux, fashion confusion, you're also not quite sure if blasting poppy songs by Wallows at your next party is the move. You obviously won't be hosting a pool party any time soon, so a chill, melancholy playlist is the way to set the mood at any January hang out. Below are a few of my favorite winter-turns-to-spring tracks.

Listen with us on YT music by hitting this link!

Bare Bones by Rainbow Kitten Surprise
The opening bars of the melody instantly take you back in time. I can easily imagine this song playing in the background at a warmly-lit, intimate gathering. Melo's voice is crackly and smooth like the scratch of a needle against a record. The lyrics remind me of January's barren tree branches, they are poetic and deep. My favorite line is: "Where are the scars of your failed arts? Have your daydreams been keeping you clean? You never say what you need to make me believe you're the one that means it."

2. Lately by Noah Cyrus
This song has been on my playlist lately. It's sound is folksy and sweet. Noah's round, thick voice melds dreamily with Alexander's throaty sound. This song is low-key and catchy. It is perfect for a road trip with your friends or as background music while cleaning your dorm room. The acoustic guitar adds a nostalgic tone, which makes it perfect for the pensive time January is as you reflect on the past year and make goals for the new one. It's an indie track even the most mainstream listeners are sure to sway along to!

3. Homesick by The Academic
Okay, but the lyrics in this song are hard. "A lonely heart turns to a stone sheltering me. There's only so much you can grow when you're waiting for spring." Al Bacio! I give a big Italian chef's kiss to how perfect this verse is for a chill January song! The background layering adds a certain  moodiness— making it a perfect for this grungy time in-between seasons.

4. Welcome Change by Phum Viphurit

A "Welcome Change" is exactly what we need as the seasons change from winter to spring. This is the perfect song to stream through your airpods as you study. Its lo-fi, short, and sweet. This song is synonymous to a loop of positive affirmations. The lyrics are minimal and simple, yet encouraging. The chorus includes the verse: "You've got to be brave and welcome change." The lyric is simplistically soothing, akin to someone singing you to sleep.

5. Crumble –Lord's Child
Last, but not least, "Crumble" one of my favorite layered, chill songs.The tune is almost ethereal with the layering.  This song is a lesser known track, but it is sure to become one of your most played. The lyrics are repetitive, but relaxing. It's a great song to have looping in the background while on a weekend drive to Austin!