The Danger of Sexy Serial Killers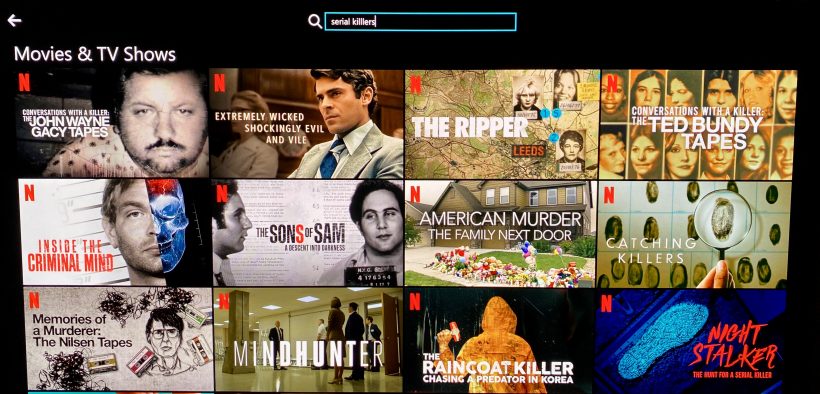 Recently, serial killers have been a hot topic. And hot people. Hollywood seems to have no shortage of attractive men to depict some of the most gruesome and violent killers in American history. From Zac Efron playing serial killer Ted Bundy in Extremely Wicked, Shockingly Evil and Vile to Evan Peters staring in recent release Dahmer – Monster: The Jeffrey Dahmer Story starring Evan Peters, who is well known for American Horror Story. Is this casting choice an intentional marketing scheme to garner views? Or is it actually an attempt to depict the story as accurately as possible.
Ted Bundy in particular was said to be conventionally attractive, charismatic, and charming— and he knew it. He frequently used his looks and charms to lure women to their eventual deaths. Who better to play him than Zac Efron? A teen heartthrob and Gen Z's childhood crush. The abuse, violence, and manipulation that real women suffered from is romanticized. The audience views the abuse through rose-colored glasses as we watch the dark-haired, blue-eyed star of our sexual awakenings become violent, insidious, sadistic serial killer. Obviously, we sympathize with him, we're all but explicitly told to. "I can fix him," we all think, "he's just misunderstood… Troy Bolton wouldn't kill people."
Evan Peters is another teen heartthrob who rose to fame through the popular TV show American Horror Story. He recently starred in the Jeffery Dahmer series, where he delivered a chilling rendition of a serial killer who was responsible for the deaths of seventeen men from 1978 to 1991. The series received many criticisms, one of them being another attractive celebrity playing a horrifying criminal. As if humanizing the serial killer wasn't enough, the show further traumatized the victims and their families. The directors also didn't ask for permission before using victim impact statements. Dahmer – Monster: The Jeffrey Dahmer Story can be added to the already too long list of docuseries glorifying murder.
The audience's general interest in serial killers and true crime seems to boil down to a concept Coltan Scrivner researches: morbid curiosity. He writes: "Morbid curiosity motivates us to find situations where the threats to our own safety seem low, but the learning benefits still seem high." The audience doesn't really have the desire to meet someone like Jeffery Dahmer in real life, so the next best thing is to watch a graphic dramatization of him on TV. Viewers are not threatened by watching Dahmer when they should be. The audience learns his life story, and how his mind works. This is dangerous because it can reduce accountability for the sake of diving deeper into a serial killer's twisted mind. We want to understand them. Naturally as human beings, we want to understand how someone could commit these heinous crimes in the first place, so we justify, explain, and excuse their actions using anything we can: their childhoods, their parents, they were bullied, they grew up poor. These shows leave room for empathetic viewers to justify the killer's actions, to believe that their crimes can be explained by a rough upbringing. In an article for The Cut, Carolyn Murnick writes, "We're titillated by gore and extreme violence. We're blushing over our attraction to a criminal. We're elevating the monster." This quote sums it up perfectly. We're fascinated by the horror of it all, and as long as there's a demand, there will be a product. Hollywood will keep making TV shows and movies all with the same general fill-in-the-blank titles like: Into the Mind of a Murderer, Catching a Serial Killer, Insert-famous-serial-killer-name-here: The Truth About His Childhood. They'll keep casting various attractive celebrities to paint serial killers in a forgivable light. To Hollywood's credit, this tactic works every time. Empathetic, morbidly curious audiences eat it up. This is especially concerning if the audiences are people who watch these kinds of shows frequently, like students or true-crime junkies. What effect is the constant exposure to the romanticization of murder having on their minds? Regardless, Netflix will continue to deliver it straight to our screens, complete with a conventionally attractive white man that the internet has thirsted over in the starring role. And before you know it, we're all in love with a serial killer.