Texas House Election Gains the Attention of Students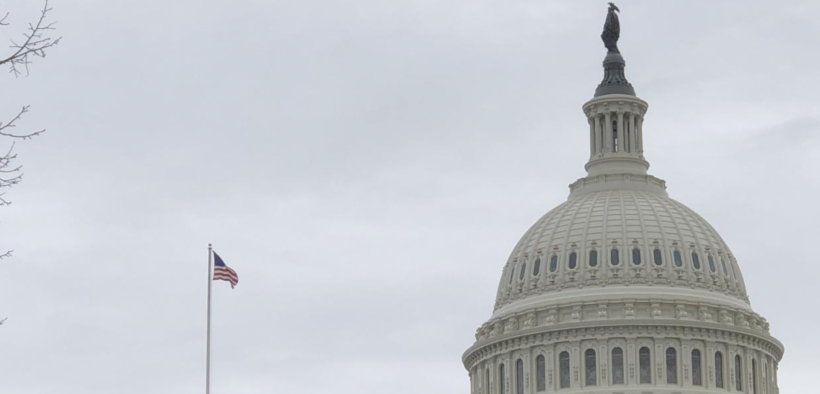 Prominent politicians throughout the state of Texas, whether incumbent or challenger, have begun to mobilize ahead of the November 8th, 2022 Midterm Election. Voters have begun the process of weighing their options as candidates have begun campaigning; however, most of their attention has been directed toward politics such as the legislative midterms for Congress. Many new Texan candidates are vying for their chance to head to the District of Columbia since congressional apportionment for Texas in Congress increased from thirty-six to thirty-eight Representatives as a result of a population increase of nearly four million shown in the U.S. 2020 Census. These midterm elections will have an impact upon localities and the federal policies that impact college students, including students here at Southwestern University.
Currently, Democrats hold a slim 219-211 majority in the House, and Republicans are expected to win the chamber in the 2022 midterm elections. Based upon the expected partisan composition of these districts, most of the house seats have been rated by prominent polling agencies as safe for Republican or Democratic candidates. Only two races for the House of Representatives in Texas will be within a ten point of margin of victory. One of these seats is TX-15, which is a tossup seat with no particular candidate having a particular partisan advantage at this time, the other is TX-28 which has a partisan advantage for the Democratic Party. The remaining thirty-six seats will all likely have margins of victory exceeding ten points, which means these have a safe partisan leaning, where Republicans will likely hold 24 safe seats and Democrats will likely hold 12.
TX-15 is a South Texas district composed of Hidalgo County to Guadalupe County. This district has elected a Democratic representative in its entire history from 1903-Present. In the 2020 election, Democrat Vicente Gonzalez won by about three percent over Republican Monica de la Cruz-Hernandez. However, Representative Gonzalez has now been redistricted to TX-34. This election the candidates are: Michelle Vallejo (D), Monica De La Cruz (R), and Ross Lynn Leone (L).
Vallejo won her primary narrowly, advancing to the runoff against Ruben Ramirez, and then winning by 0.2% (30 votes). Her campaign focuses on Medicare expansion, raising the minimum wage to $15 an hour, investing in renewable energy, making trade school and community-college tuition free, creating a pathway to citizenship for undocumented immigrants, curbing Super Political Action Committees (PACs) in campaign contributions, making "billionaires pay their fair share", criminal justice reform, standing against LGBTQ discrimination, pro-choice advocacy, and making common-sense gun safety measures. Prominent endorsers of her campaign include Senator Elizabeth Warren and Congresswoman Pramila Jayapal, among others.
Cruz won the primary without having to face a runoff because she won the majority of the votes. Her campaign focuses on the completion of the US-Mexico border wall, expansion of hiring of immigration judges, reduction of regulation in the energy sector, support for nuclear power, and preventing the "teaching of anti-American propaganda like Critical Race Theory". She supports school choice, furthering market-oriented approaches to the healthcare sector, implementing work requirements for welfare, pro-life advocacy, modernization of the Armed Forces, opposition to agricultural tarrifs, and ending deficit spending. Prominent endorsers of her campaign include former President Trump, House Minority Leader Kevin McCarthy of California, and Senator Ted Cruz of Texas– among others.
TX-28 is a South Texas district composed of outer San Antonio to the US-Mexico border that has elected a Democratic representative every election since 1993. In the 2020 election, Democrat Henry Cuellar won by 19 points over Sandra Whitten. In the upcoming election, Henry Cuellar (D) faces off against Cassy Garcia (R).
Cuellar is a nine term Representative he narrowly won his runoff primary election against Jessica Cisneros by 0.5% (289 votes). His re-election campaign focuses on the provision of funding to farmers, ranchers, and rural development efforts, ensuring government transparency and accountability, protecting the US-Mexico border against drug, weapons, and human trafficking; securing funding for Pell Grants, investing in domestic energy, expanding cybersecurity and defense, increasing education opportunities for Minority and Hispanic students in the military, strengthening Medicare. In the past he has advocated for trade deals which benefit the US and Texas (such as USMCA), ensuring that veterans receive housing support, and securing federal funding for transportation and infrastructure projects in Texas. Prominent endorsers of his campaign include Speaker Nancy Pelosi, House Majority Leader Steny Hoyer, House Majority Whip Jim Clyburn, Pro-Israel America, and Democrats for Life.
Garcia was Senator Cruz's Deputy State Director and former President Trump's Commissioner for the White House Hispanic Prosperity Initiative. She won the runoff primary election against Sandra Whitten. Her campaign focuses on securing the US-Mexico border against drug trafficking and illegal immigration, curbing inflation, pro-life advocacy. Garcia is part of a larger group of Texan Latina Republicans aiming to win a congressional seat, which includes a fellow candidate Mayra Flores, who recently won a special election in TX-34. Prominent endorsers of Garcia include Ted Cruz and the National Border Patrol Council, among others.
Southwestern University is located in TX-31. The only candidate for the House of Representatives is incumbent Republican representative John Carter. The Democratic candidates declared that they would run for Congress without filing the proper documents to appear on the ballot. Carter's campaign focuses on creating new jobs, expanding career and technical education programs, improving Medicare, repealing and replacing the Affordable Care Act. In the past he has endorsed funding for local law enforcement, reducing federal government spending, pro-life advocacy, reforming immigration law, and securing the US-Mexico border. Prominent endorsers for his campaign include former President Trump and the National Rifle Association.
While the House of Representatives is likely going to flip Republican in the 2022 midterms, victory is not assured in many key races. This is why understanding the candidates and issues at hand in key races throughout Texas is important toward analyzing the national environment. Despite Texas not having a Senate race until 2024, several Senate races throughout the United States are also gaining attention in relation to the balance of Congress. Specifically Pennsylvania, Georgia, Nevada, and Arizona which are all states with Senate races that could affect whether Democrats retain any significant leverage in Washington. The midterm elections, while making up a nationwide discourse on politics, do have impact upon localities and the federal policies that impact college students. From education, to immigration, to a variety of other issues, the federal government's actions have relevance on our future, which is enough to warrant serious consideration of how Southwestern students utilize the ability to vote this November.