Why You Should Join Southwestern Greek Life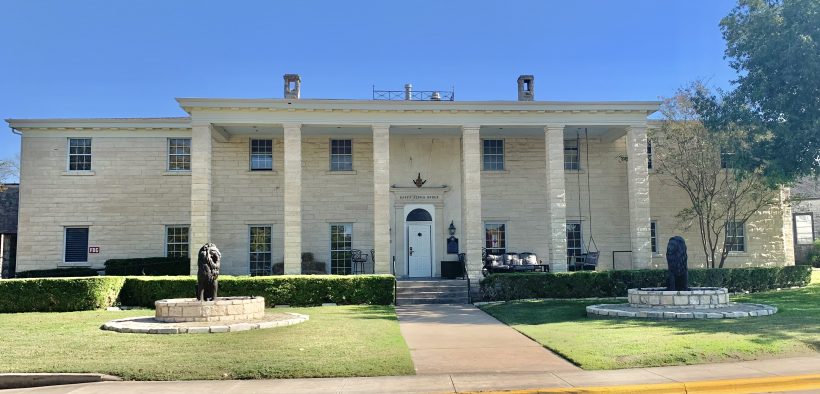 Greek life is part of the American cuIt classic experience because it provides an encounter like no other. There is a spot for everyone in Southwestern's University's Greek community. You should rush Southwestern Greek life because it encourages character development such as in commitment and time management abilities and also fosters safe opportunities for fun on and off campus. Greek life also leads to alumni connections that can lead to career opportunities post-graduation.
Although I was skeptical about Greek life due to its hefty time commitments and overarching negative stereotypes, I decided to give it a try. Throughout my time so far, I have seen exceptional development in my ability to manage time and people. Greek life has given me experience committing to the overall benefit of an organization even through hard times. In my earliest greek life experiences, I continually questioned the importance of its on-campus presence, however, as I have become more entrenched in greek culture, I have changed my perspective.
In the beginning of my experience I saw Greek life as a distraction and hindrance towards my academic and personal goals. While on average many students' GPAs decline as a result of Greek involvement, The Southwestern Greek community boasts one of the highest GPAs and retention rates among student groups on campus. This is partially due to the fact that commitment in one aspect of life often translates into others. For example, commitment to a Greek organization is demanding, similar to the rigorous involvement required for academic success.
Commitment to Greek life also teaches time management, an essential skill to many aspects of post college life, such as in careers and marriages. While the personal development achieved through student involvement is already a challenge, Greek life is especially demanding as chapters are essentially franchised businesses that run themselves. In every Greek organization there are specific roles for individuals to get involved with whether it be financing, philanthropy, networking, and management, etc. All of these various roles to run the organization further teach an individual how to manage their time and handle commitment. Because Greek organizations are self-governed, individuals learn to take ownership of their responsibilities.
The importance of community is present and visible through campus greek organizations. These groups develop campus activity and contribute to its liveliness. While the stereotypical image generally depicts Greek gatherings as unsafe, Southwestern fraternities are often quite the contrary. Fraternity members on campus are required to partake in safety and liability seminars throughout their four years of involvement. Southwestern Fraternities provide a crucial role in the social scene on campus as a whole. Events are generally open to the whole campus community; these allow students to participate in fun themed parties. Halloween Parties are just around the corner, and attending is an excellent opportunity to get involved and join in the Halloween spirit! After Halloween there's homecoming, which provides an opportunity for alumni to come back and see how the campus has changed as well as connect with old friends. This is an excellent opportunity for students to make connections and learn more About the career field they hope to pursue.