It's That Season Again! Not Halloween, But Election Season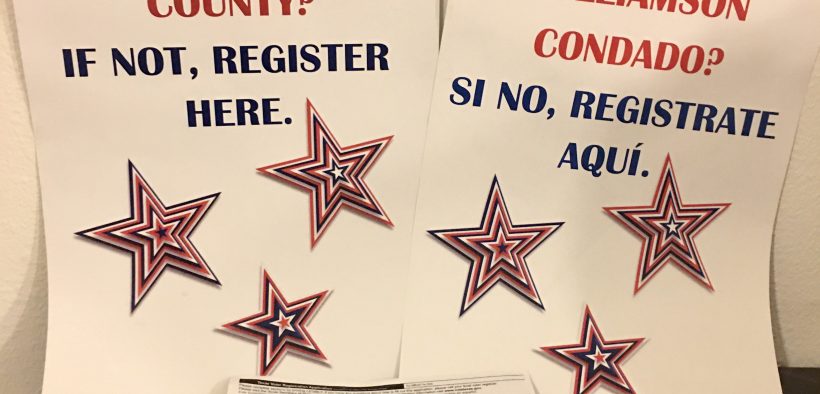 It's that time of the year again, my favorite season. No, I don't mean Halloween. I'm a political science nerd- and it's election season (though I do love Halloween). This election is exciting for me; I am looking forward to watching the election returns of the Governor's race. But, before doing so, I've got to see when, where, and who I am going to vote for. Recently, I became a volunteer deputy voter registrar—which is a fancy way to say that I am certified to register people to vote. I learned all about the voting process through this certification. So, in this article, I am going to tell you what I learned!
First: when to vote. The last day to have registered to vote was October 11th, so I am hoping you are registered! Early voting is from Monday, October 24th-November 4th, 2022. offered in several polling locations around Georgetown. The closest one to campus is at Georgetown City Hall. It is only a three minute drive from campus. Most polling locations are open from 7am-7pm so there's a lot of time for you to get your votes in. Although there isn't currently a polling location on campus for early voting–there will be one on campus for Election Day. This polling location will be at the Howry Center, opened from 7am-7pm. I am part of SU Votes, and we will have a table on the porch, and will be giving out pizza and other surprises while our supplies last!
For a full list of voting locations for Williamson County, go to the Williamson County Election Office website. There are a lot of races on the ballot, including some big ones like the Governor, Lieutenant Governor, Attorney General, and State Supreme Court to name just a few. But, the smaller ones matter as well, so voting all the way down the ballot is important. The smaller the position, the more direct impact it will have on you.
Before you hit the polls, double-check to make sure you have your ID! According to the United States Secretary of State website, there are several types of IDs that will work. Any ID issued by the DPS will work, or a U.S. military ID with your picture will work. A United States citizenship certificate containing your picture, or your United States passport would also work.. If you don't have any of these IDs, some forms of checks will work. You can check out the website linked above for more information. If you need help during voting, you can call a voting helpline, which has live help in different languages and populations.
To learn more about early voting, SU Votes, Alpha Delta Pi, and Kappa Sigma are having a joint event called SU Votes: ADP(izza) to the Polls with Kappa Sigma on Thursday, October 27th, from 5-7P.M. I am a member of Alpha Delta Pi and SU votes, so I helped plan the event. I hope to see y'all there! It will be on Kappa Sigma's lawn, with free tacos, trivia with awarded prizes, and lawn games.
Voting is super important! It is a civic duty that allows your voice to be heard. There are many issues on the ballot, including healthcare, student debt, and job security that will affect your environment and future as college students. We are privileged to live in a country where we have free and fair elections. So, get out there and vote. See you at the polls!