Curious Conversations: Environmental Science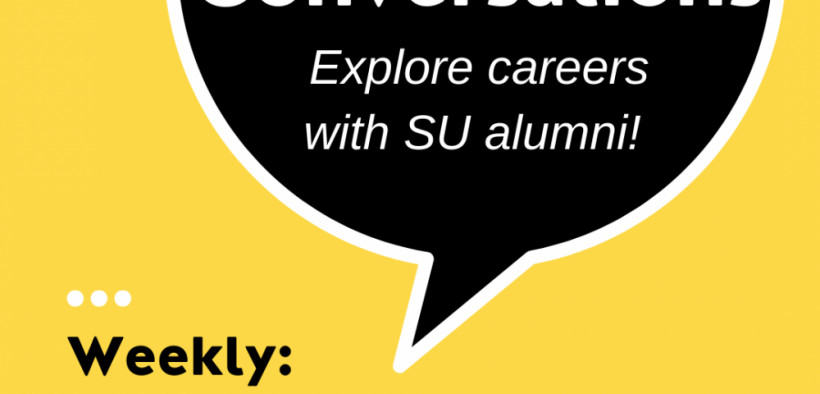 On January 28, SU alumna Bianca Perez '16 paid us a visit, speaking about her career in wildlife management, working with endangered species. She gave students her perspective on working in the field locally, as well as a bit about how she got to where she is today. Through a Q&A session, Perez recounted to us her story of navigating from graduation to her current position, with all of the internships and experiences that brought her there, while imparting advice that she gathered from her own struggles and realizations onto the students in attendance.

In general, Perez's line of work boils down to carefully studying endangered species and their environments — such as the quantity and diversity of declining species, prevalence of damaging factors like invasive species, and also analyzing factors such as water content — in order to better understand the situation of species in need of support and how to best preserve their numbers in the wild. Bianca herself has mainly focused on aquatic species, ranging from fish to freshwater mussels and from salamanders to snails. This does not always involve a sole focus on the endangered species themselves, often requiring conservation experts like Bianca to concentrate on problem species, such as fish that regularly feed on the eggs of endangered frogs, or invasive plant species that disrupt the delicate food chain that native species depend on. Historically this kind of work does involve plenty of "down and dirty" outdoor fieldwork as one would imagine; however, Perez did note how the pandemic's impact has led to a lot more remote office work instead; many of her peers also have seen their field studies delayed.

Perez's personal career path has seen her experience internships at many different organizations across the country, as well as more local positions here in Texas. One connection she made was her experience working at the John Heinz National Wildlife Refuge in Philadelphia to the field of agricultural management. Much like agricultural management, her conservation work at the refuge had her dealing with invasive plant species in the environment, mitigating their spread and damage to the ecosystem. Perez also recounted her experience with prolonged field research during an internship at Yosemite National Park, while reintroducing a species of pond turtle to the park's rivers. During their time out there, she and her colleagues slept in tents for three months straight, and only got to shower once a week!

Perez also recounted a time when she felt discouraged regarding her career trajectory. During her postgraduate education at Texas A&M University, she struggled with an advisor who never gave her a full contract and cut further funding. She was thus forced to either pay the remainder of her tuition herself or leave. Although she opted to leave without her master's degree, her career still marched on. Despite her setbacks, Perez has since moved back to Georgetown, where she has been fortunate enough to land a full-time job with the Texas Commission on Environmental Quality as an Ecological Risk Assessor. It's more of a desk job to her admittance, writing frequent, small journals about which animal and plant species are believed to be in need of some form of protection. Either way, she is more than happy to be in the position she is today and to have the past experiences that brought her there.

The discussion of Perez's experiences came with plenty of advice for students in the realm of Environmental Studies, regarding where they can take their education, where to look, and what to be ready for. One recommendation she has for those looking for paid internships is the Student Conservationist Association (SCA); one may likely find opportunities such as the ones she had at Yosemite or the John Heinz Range. She did caution that the SCA can be hard to get full-time positions from, however. She also warned that with most funding sources, "job priorities can change with state priorities." As far as more general sage advice to SU students, she explained that it doesn't help to be shy about asking others of your experience level how much they're getting paid; when it comes to fully realizing one's earning potential, Bianca thus urges students to "be your own advocate." If she had the chance to give advice to her past self, she claimed she would say to "not limit yourself" and "[not] look too narrowly" as far as where Environmental Science can take her. In this regard, Bianca affirmed that Southwestern "set me up for doing well," letting her realize the full range of what the discipline opened up to her.