The Power of Makeup in Euphoria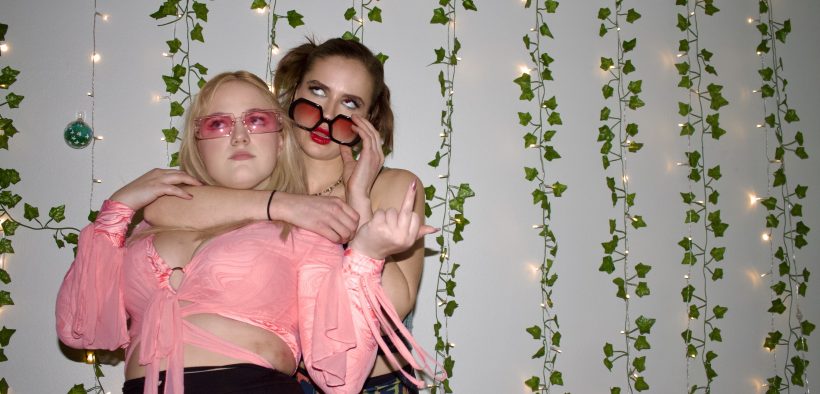 The first episode of HBO's teen drama Euphoria broke viewership records by drawing in a whopping 2.4 million viewers. The show is so influential on the Southwestern campus that there were two Euphoria-themed parties in one weekend (see photos for Euphoria-inspired outfits). This groundbreaking series has increased LGBT visibility with its diverse cast of characters which includes Jules a transgender teen as the love interest of the protagonist Rue, who struggles with substance abuse. When compared to prior representations of adolescence, Euphoria is very obscure; the layered narrative offers riveting suggestions as to how the past colors the teens' perception of reality. Just as the social aspects of the show push against stereotypes, the makeup also knows no bounds. From Jules' neon eyeshadow to Maddie's many rhinestones– the three dimensional characters sport makeup looks that are just as complex, and original as they are.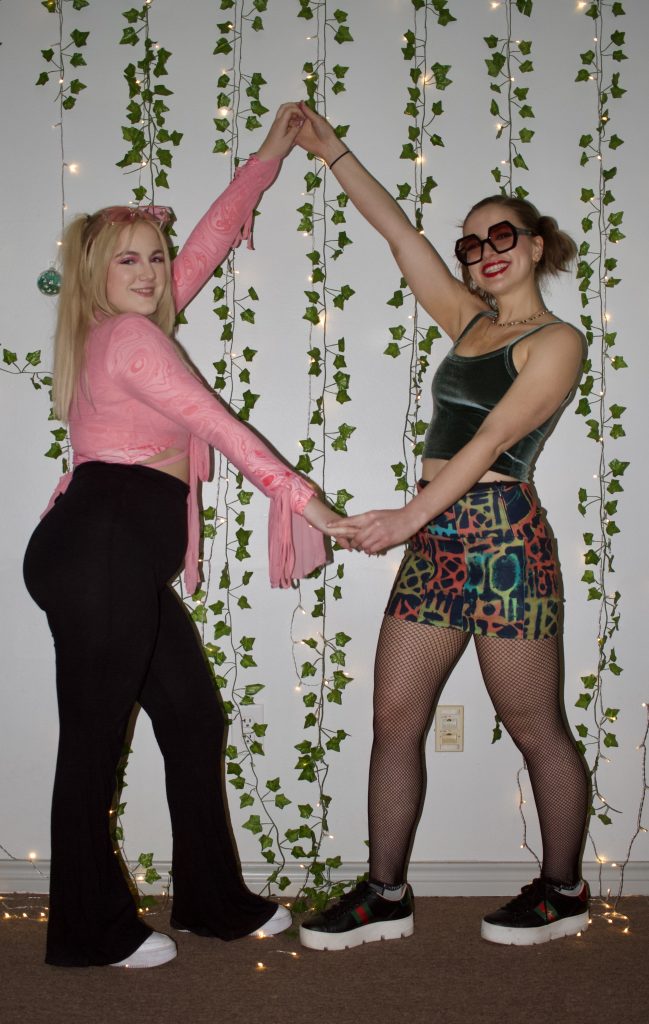 Makeup is used to suggest how the characters see the world. Overall the first season had much brighter, heavy-handed looks. While the second season's looks in comparison are much more understated; they show the emotional hangover after the party ends– perhaps indicating a loss of wide-eyed naivety. Makeup provides the audience with a window into how the characters see the world. In both seasons Rue, who sparsely wears makeup, usually wears smudged looks that reflect her foggy mental state. In one of the first episodes, Jules and Rue's glittery tears were indicative of how they saw the world during their psychedelic experience.
Jules, who bends the gender binary, completely ignores the traditional boundaries of eye makeup. Her colorful eyeshadow application isn't limited to the semicircle of her eyelids; it often stretches from the lash line to the eyebrow or is used to create a cloudy shadow beneath the eye. She creates spiral-like designs with eyeliner that ascend from her outer corners towards her hairline. Sometimes her eyeliner application consists of nothing but a stripe far beneath her lash line while the rest of her face is left bare. Her non-conforming way of applying her makeup simultaneously confirms her feminine identity and her nonconformity.

Kat, whose inclusion sparks dialogue surrounding body positivity, uses makeup to take back control of her sexuality. In the first season, she was filmed engaging in a sexual act without her knowledge. This event is crucial to her development as a character. Instead of taking on the role of a victim after this event occurs, she takes back control over her image by denying it altogether. Then– she blackmails the boy who films her into taking her on a shopping spree at a makeup store. She basked in her newfound popularity as a changed woman: her school attire transformed from a floral t-shirt and jeans– to a sheer top and latex skirt. This is symbolic of her taking control of her sexuality and others' perceptions of her.
Maddie, who is in an abusive relationship, derives power from her hyperfeminine style. Her sultry gaze and pouty lips are accompanied by fluttering fake eyelashes and glitzy eye makeup; rhinestones often line her demure eyes. This alluring look gives her control over men– whose attention she so desperately craves. For Maddie, makeup also acts as armor against the judgment of others. After being choked by abuser Nate, she applies makeup to conceal the marks. Maddie's relationship with makeup has an air of nuance. Makeup is something that empowers her by heightening her confidence, but it is also disempowering to her in that it enables her to hide her abuse.
Whether you're gender nonconforming like Jules, sexually empowered like Cat, or identify with Maddie's hyper-femininity. There are myriad of ways to use makeup to express yourself. Makeup is a way of saying the unsaid and articulating the inexplicable. Which begs the question: What do you want to convey?