"Lesbian Shakespeare" Visits S.U.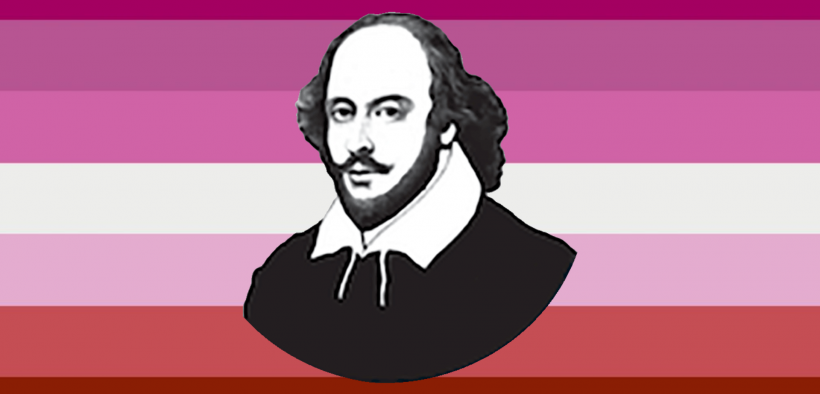 Each year, the King Creativity Fund provides financial support to a variety of academic and creative projects undertaken by enrolled Southwestern University students. The fund awards grants ranging from a few hundred to a few thousand dollars that make it possible for members of the student body to bring their ideas and innovations into reality. One project that received funding this year was the "Lesbian Shakespeare" project, conceived, executed, and narrated by Kayla Ingram '20.  In the past, the King Creativity Fund has supported numerous unique projects in a range of academic disciplines, including the creation of an AI to sort recycled materials, the electric cello project, and a cryptocurrency mining project designed to raise funds for charity. 

Ingram is an English major, with a double minor in Computer Science and Religion, who recently had the opportunity to attend the Shakespeare and European Geographies: Centralities and Elsewheres conference in Rome, Italy.

Ingram explains how she selected her content from the massive Shakespearian canon, saying, "The performance consists of a collection of scenes from various plays that we believe to be best suited to exploring the idea of Sapphic Shakespeare, with readings of Shakespeare's sonnets woven throughout."

This innovative lecture/performance hybrid took place only once, on the evening of February 19th in the atrium of Mood-Bridwell. The event was free and open to the Southwestern community, with complimentary refreshments, and lasted for approximately an hour and a half.

"Lesbian Shakespeare is a performance with two goals," Ingram says, describing her vision for the project, "to portray different theories of representing sapphic attraction through Shakespeare's plays, and to create a performance that is fun and exciting for both the audience and the actors."

Featured performers include Ingram and various other members of the Southwestern University student body who identify as queer. Ingram herself portrays the character of "Lesbian Shakespeare", complete with powdered wig, rainbow baseball cap, and frilly Shakespearian ruff. Throughout the performance, "Lesbian Shakespeare" appears regularly, punctuating the series of scenes and monologues with humor and commentary.

"We want to give Sapphic women the space on stage and in Shakespeare, they often haven't been allowed," Ingram continues. "We aim to have fun, get some laughs and do Shakespeare justice in our own, perhaps odd way."

While Ingram's project combined lecture and performance for an entertaining, educational, and wholly unique experience, there is a rich history of queer interpretations of the Bard's iconic texts. Scholars and performers have long found Sapphic subtext (and, sometimes, just regular text) in the Shakespearian canon.

After the performance, the audience and performers had the opportunity to engage in an informal Q&A. Several audience members remarked that they were surprised at how well-suited the Shakespearian text was to queer interpretation, even when no characters had been gender-swapped and the words were unchanged. Clearly, Ingram and her team succeeded in their goal of making room onstage for the Sapphic potential of the Bard's text, and the audience left looking at Shakespeare in a new (possibly rainbow) light.