Falling In and Out of Love: Fine Line by Harry Styles Review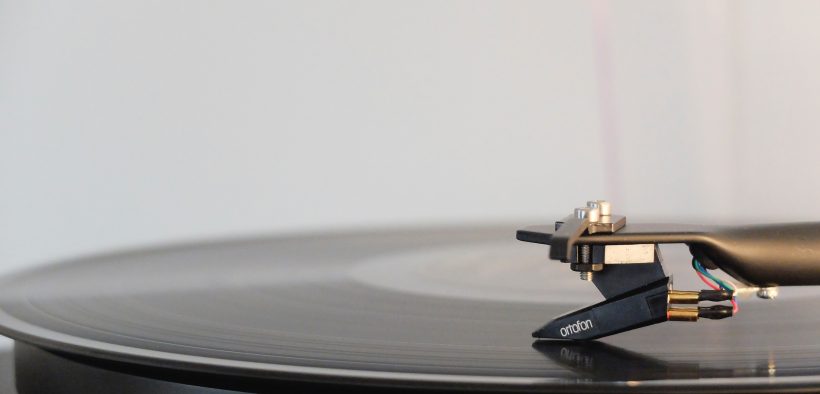 Sun has just entered Pisces and our emotions are all over the place. The world is now especially transformative, and this is a time to feel things deeply, and what better way to feel things then to dive deep into music written about the ups and downs of falling in and out of love. In Harry Styles' second album Fine Line he tells stories of falling in love, having sex, living life, and being kind.

The album opens with "Golden", a song in which he details falling in love and the fears around it. He tells the object of his love that he doesn't want to be alone, but he knows that they're scared "because hearts get broken". The song has a mellow rhythm that gets more upbeat at times to portray how it feels to fall in love.

The second track on the album is "Watermelon Sugar", a real upbeat bop for nothing but fun times. With lyrics like "tastes like strawberries on a summer evenin', and it sounds just like a song", you can feel yourself in a summer love, eating fruit and laughing. This song focuses on the high parts of love, the fun in kisses, the rush in touches, and the feeling in your stomach when you just can't stop getting butterflies. The song has the perfect upbeat tempo to dance around and feel happiness as deeply as you can.

The third track titled "Adore You" opens up with a bang and catches the audience's attention with strong vocals. His song focuses on wanting love and looking towards someone, even if they don't love you back. This is a perfect song for feeling real emotions with a positive facade as this upbeat song has slightly somber lyrics.

The fourth track, "Lights Up", was the debut single from Styles' sophomore album. It is filled with many harmonies and touching lyrics. The song has a hopeful tone, and makes one feel like they're in a coming of age film, driving down the highway with the windows down, and for those two minutes and 52 seconds, that is all that matters in the world.

"Cherry", the fifth track on the album, is one for the romantics; but, it is not a love song. It is a falling out of love song. Styles sings "Don't you call him 'baby', We're not talking lately, Don't you call him what you used to call me" This song is for the long nights and the times you need to cry. The lyrics are somber and resemble longing for a love you may never have again.

The following track, "Falling", is another one to cry to. Styles reminisces on a past relationship and asks "What am I now? What if I'm someone I don't want around?". The slow and touching melody could bring anyone to tears remembering their first great love. His vocals on this track show the range of talent Styles has, especially during a high note during the bridge where he sings "And I get the feeling that you'll never need me again". This song is guaranteed to bring you to tears.
"To Be So Lonely" is the seventh track on the album and falls perfectly in line with his deep lyrics masked by a beautiful, happy melody. Styles sings about what life is like after love and how the relationship between him and his ex-partner has changed; as well as how the idea of being friends is making him even more lonely. The guitar and light drums make for the perfect beat to listen to at all times when you need to be calm and open.

"She", the eighth track off Fine Line, is a sultry tune focusing around "she" whoever she may be. Styles sings of her living in his daydreams and how he doesn't even know who she is. This song is perfect to listen to when you need to feel empowered and on top of the world. The slow and deep beat takes you back to heavily rock inspired music that you can also move your body to,

"Sunflower, Vol. 6" is what happiness sounds like. This song is light and makes you feel like you're dancing in a field of, well, sunflowers. It reminds you of all the happiness that comes with love and the feeling of lightness you feel when you are around someone who you couldn't want any more.

"Canyon Moon" is the perfect song to listen to when you want to be outside and feel the nostalgia of all of your happiest memories. A song with a catchy beat, and positive lyrics, shows a different side to styles that still challenges him and showcases his talent.

"Treat People With Kindness" opens with a choir and a feel good beat. This song backs away from focusing on relationships and looks more at living life in the best way possible, which is living life kind. Kindness is something Styles has promoted through his entire solo career. This song is sure to put you in a good mood and give you an optimistic outlook for the day, or at least for the 3 minutes and seventeen seconds the song lasts.

"Fine Line" is a somber end to an emotional album. The song encompasses everything about the end of love. He sings out his hurt, his anger, his sadness, his pain, and his passion all to end by saying "We'll be alright." The hopeful sentiment adds to the raw emotion you feel when you hear his voice and guitar strings. With a dramatic melody and hopeful lyrics, this was the perfect song to end and title the album after.
Fine Line is what being in love is, and makes you feel everything all over again.