First S-STEM Scholarship Recipient: Tilea West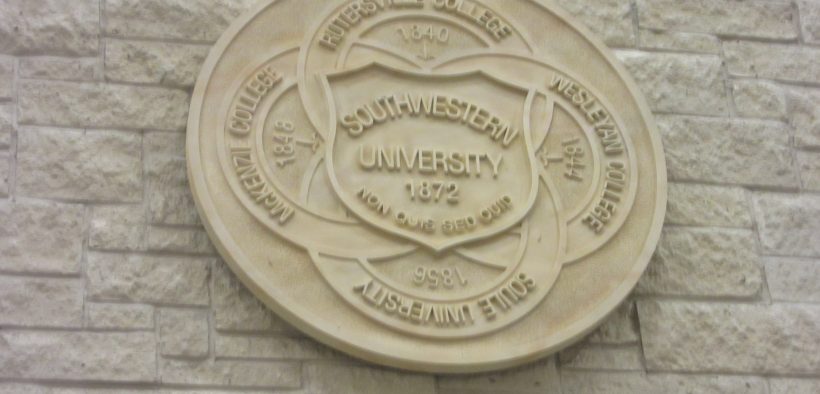 By: Myriam Ibarra
First­-year transfer student Tilea West has become the first student in Southwestern's history to receive a S­-STEM scholarship. West is a math major and will be receiving a $10,000 award
along with many other benefits, such as the opportunity to collaborate in research with SU faculty and to attend various seminars and programs as well as a summer science program for S­-STEM Scholars.
She states that receiving this award is an honor that she hopes to live up to. Moreover, she does fear to do well in the areas of math and science. When asked why she has chosen to study mathematics, she responds that she loves solving problems.
Looking back, the person who influenced her the most to continue studying mathematics was her Calculus professor, whom she met as a senior in high school through a dual enrollment program.
"His style of teaching math really influenced me, and for the first time caused me to gain confidence in my math abilities," West said.
Paideia was one of the factors that motivated West to transfer from the University of Georgia to  Southwestern University.
"Paideia is unique in that it promotes cross curriculum studies," West said.
West is a part of the Conflict Paideia Cluster here at Southwestern and she finds the idea that there is conflict in everything quite interesting and appealing. West is also a strong supporter of STEM education.
"[It] has so many opportunity for students and the entire STEM field is growing," said West.
Furthermore, she shares that STEM and Conflict go very well together:          "Conflict drives math and science," she said, "Without conflict the math and science fields would not advance."
One day, West hopes to work in research or to become a mathematician. She also aspires to work for either Lockheed or NASA.