Men's Basketball First Home Game this Season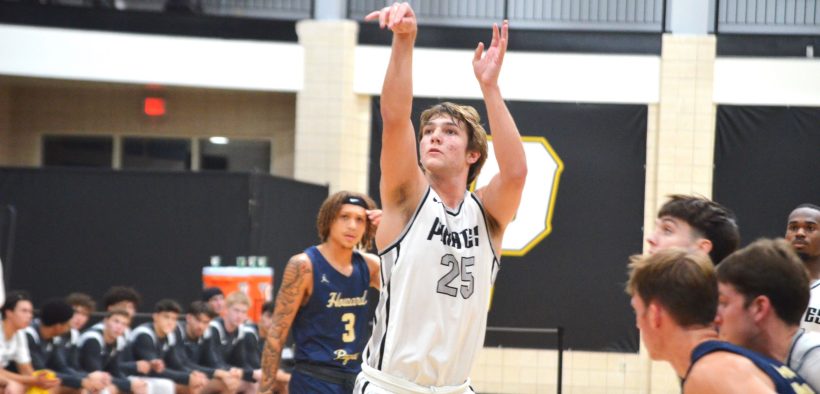 On Tuesday, November 14, Southwestern's Men's basketball team had their first at-home game against Howard Payne University. The crowd was loud and ready to cheer for their SU pirates. The Pirates ran out onto the court full of energy ready to take on the yellowjackets.
The pirates started strong with a beautiful 3-point jump shot from # 23 Gio Gutierrez, giving the Pirates a head start until Howard Payne tied the score with a 3-point jump shot. Pirates #22 Brock Luetchefeld scored another jump shot to lead the game making the score 3-5. Howard Payne made a comeback with a jump shot tying the score 5-5. It was an intense 4 minutes for the pirates with both teams running back and forth trying their best to break the tie. Fifteen minutes and 56 seconds into the game, #5 Hester Jacob breaks the 5-5 tie with an incredible 3-point shot with an assist from #23 Gio Gutierrez, allowing the Pirates to lead again.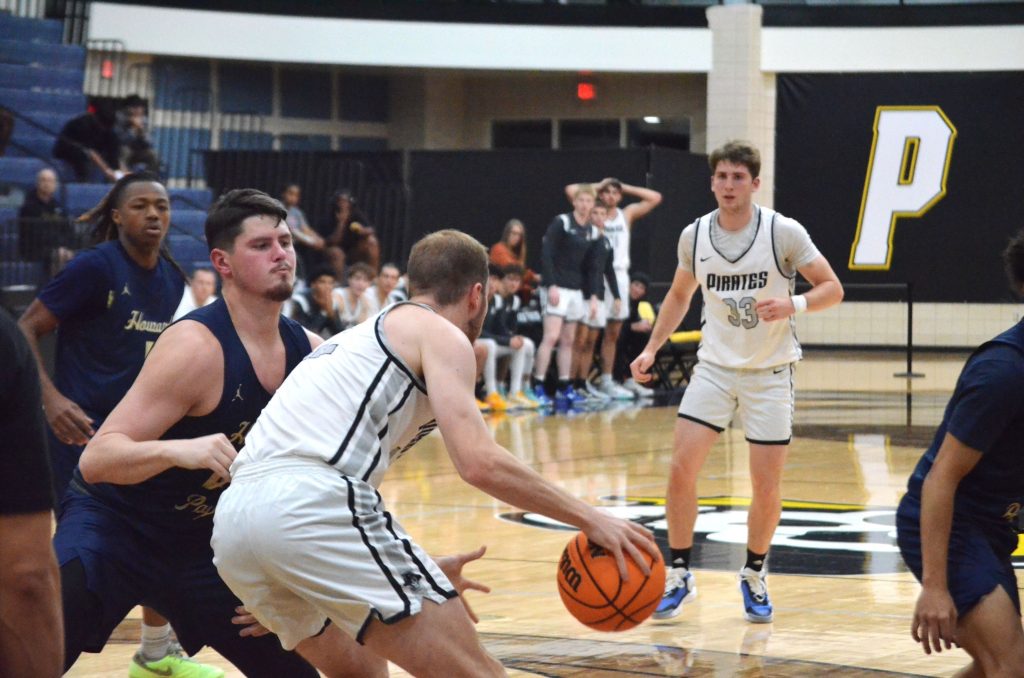 The game was full of tension as the Yellowjackets made a comeback with a 1-point jump shot. However, shortly after the Yellowjackets sustained a foul giving, #25 Luke Millis made a free throw, putting the Pirates back in the lead. #22 Brock Luetchefeld brought the score to 7-11 with a layup. Yellowjackets and Pirates are tied yet again, and the Yellowjackets quickly broke the 11-11 tie with a free throw by #0 Johnson Jarod. The Pirates fought hard, ending the first half with a score of 40-38 leaving the Pirates trailing 2 points.
It's the second half of the game, and the Yellowjackets wasted no time gaining a 4-point lead 19 minutes and 46 seconds into the game with a layup by #4 Riley Fornerette. As the game progressed the Yellowjackets took over, leading with a 79-60 final score. Though the Pirates may not have won this game their fighting and endurance will not go unnoticed; their players made fantastic steals and rebounds. This game was an entertaining one to watch.