McCook-Crain's Final Scare as a Haunted House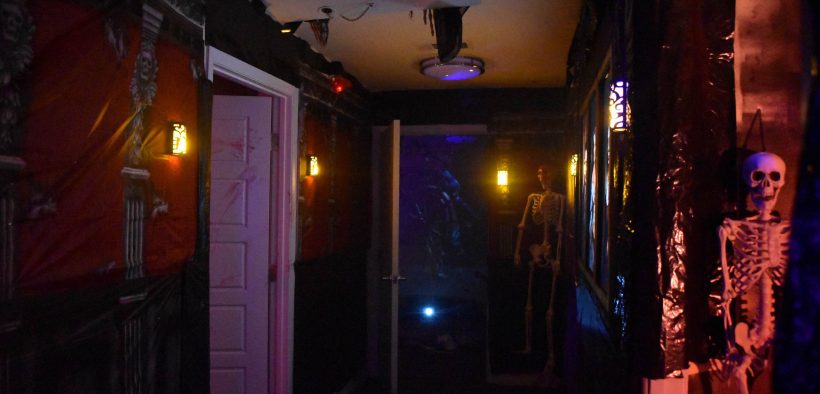 SU Student Activities hosts a haunted house in the McCook-Crain building before its demolition in November
On the dark, muggy night of Friday October 26, 2023, the Southwestern community experienced a spine-chilling scare—the McCook-Crain Haunted House, sponsored by Southwestern Student Activities in conjunction with the Resident Life Fall Festival.
Students who chose to take on the haunted house were greeted by a projection of a trio of wise-cracking Jack-O-Lanterns,a collection of Halloween tunes, creepy sound effects, and cheerful cast members. Upon entering the house, groups were led around on a tour of the abandoned (and soon to be demolished) McCook-Crain building. They discovered terrifying sights like blood-drenched actors, spooky portraits, and giant spiders. In one room, a grotesque vampire popped out of a coffin at unsuspecting groups. In another, students found a cage containing a scare actor in a frightening rabid dog costume–who for the second half of the night was played by The Megaphone's very own Danielle Ferebee.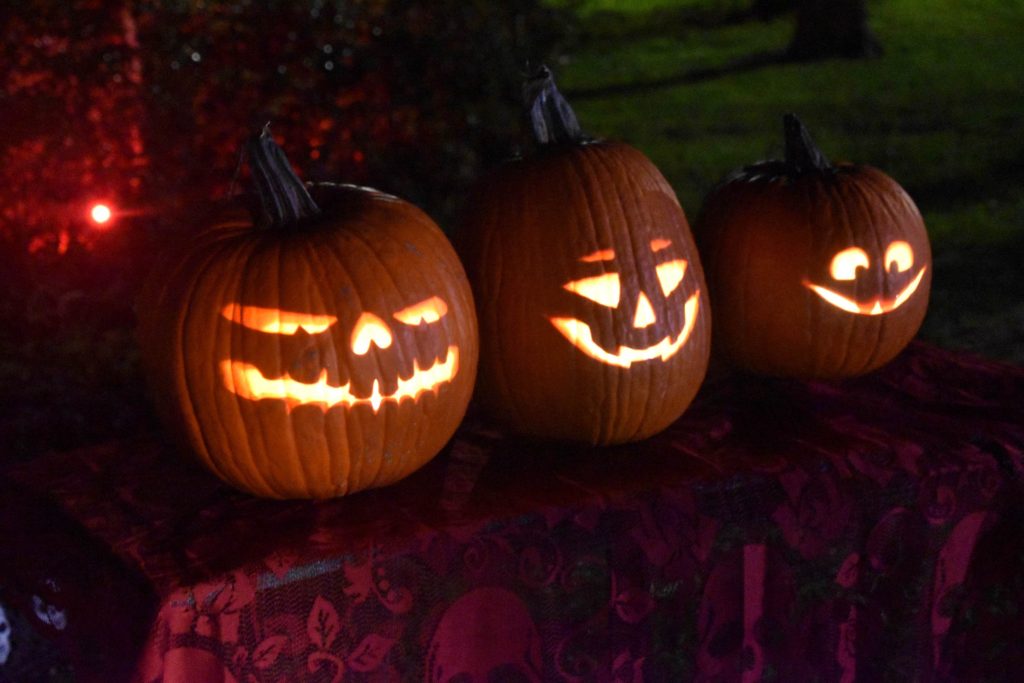 It appears that The Megaphonians are not only good at writing–they can put on a good spook too. The third room provided a special shock as the tour group members had to open the door, which led to being scared by two scare actors–one of which was The Megaphone's Social Media Manager Zoe Hein–as a startling screech from them filled the room. The interior of the room behind the actors revealed a bathroom covered in fake blood. Leaving the house itself did not provide refuge from the scares. For a few groups, a masked scare actor with a (fake) knife followed groups to the edge of the McCook-Crain parking lot, watching silently as they crossed the street towards Clark residence hall.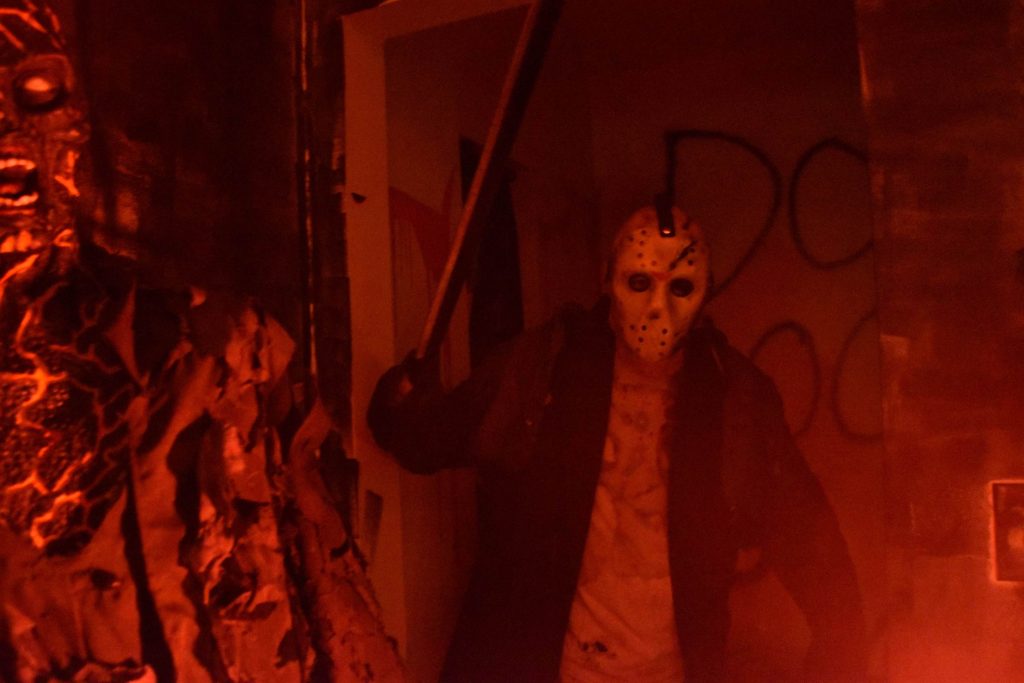 This event was unfortunately the last opportunity for a spooky activity like this—the McCook-Crain House, which was once used as a meeting place for programs like Upward Bound and Operation Achievement, will be demolished in November to make way for a new first-year residence hall and welcome center. However, this gave the planners of the haunted house an unprecedented amount of freedom to decorate.
"We bought a ton of stuff, we blacked out the whole house—what's really fun about this is since they're tearing it down in a month, we could just do whatever, things you can't do usually if you're doing this in your own house or in school building," said Evan Alexander, the coordinator of Student Activities. "We haven't been able to do something like this before, and we might not be able to do something like this again," he added.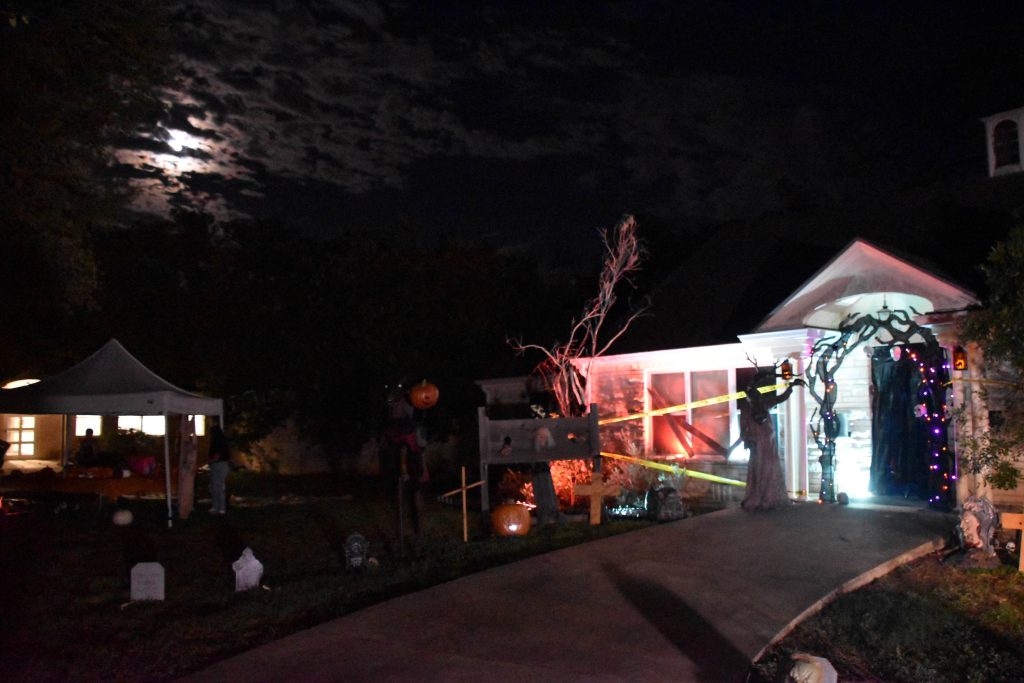 Other than Halloween themed frat parties and "Spooktacular" trick-or-treating events in the first-year residence halls, nothing as involved and student-focused as this haunted house has ever happened on campus. Most Halloween events typically involve faculty and other members of the community, but the haunted house was completely run by students, for students. "With how fun this is, how successful it is, I would love to do something like this again in the future. I think there's a lot of student interest for spooky Halloween events," Alexander stated.
The haunted house was just one of the Halloween and fall themed activities associated with the Residential Life Fall Fest. Other events included pumpkin painting, a screening of Halloweentown, a costume contest, and a cathartic opportunity to smash pumpkins with mallets on the McCook-Crain lawn. "We thought about things we would really want to do at a fall festival," said third year Resident Assistant Sabrina Peña. "We knew we wanted to show Halloweentown because we wanted it to be really Halloweentown-esque, we wanted it to be really nostalgic," added Reese Rasberry, a second-year RA.
Although an event of this scale may not be attainable again after the demolition of the McCook-Crain house, Residential Life and Student Activities both would like to continue a tradition of student-centered Halloween events, so keep an eye out for activities during next year's Halloween season, and beware of Student Activities' spooky plots for the future!