Senior Day Shoutout: Pirates Soccer Team Celebrates Dual Wins Against the Austin College Kangaroos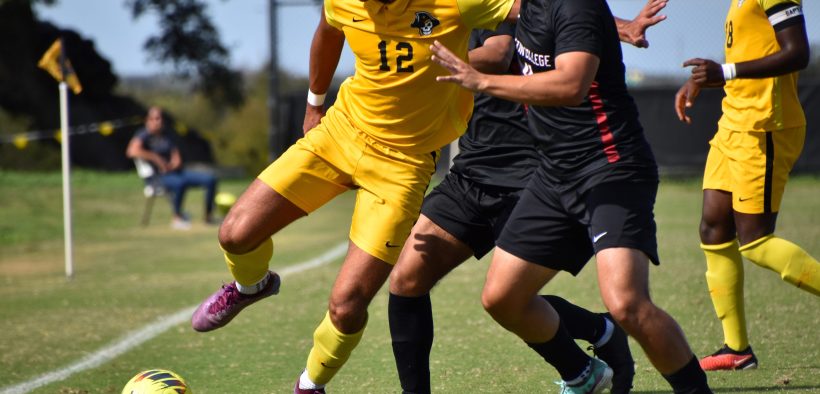 Special shoutout to our Lady Pirate seniors: #1 Johnna Campbell, #5 Kate Nguyen, along with Junior #27 Breana Trevino, whose parents, along with Pirate fans, came out to support them on their last home game, which was played October 22!
The Lady Pirates defense and offense had their work cut out for them; both teams fought hard for possession of the ball but luckily for the Pirates, they managed to keep it on their side of the field. The first half was an epic back to back battle, no goals were scored between both teams
During the second half of the game the Lady Pirate offense was ready to show the Austin College's Kangaroos what they were made of. #31 Mia Morales scores the first goal of the game for the Pirates. Within the next 5 minutes, #30 Lauren Powell and #25 Jackie Powell scored the next goals for the Pirates putting the score at 3-0. The Lady Pirates weren't finished. As the clock ticked down towards the 0 mark, #4 Madison Koehn shot the ball in the Kangaroos net, scoring the last Lady Pirate home goal as the buzzer went off. What an amazing way to send off our Lady Pirate seniors with a win 4-0!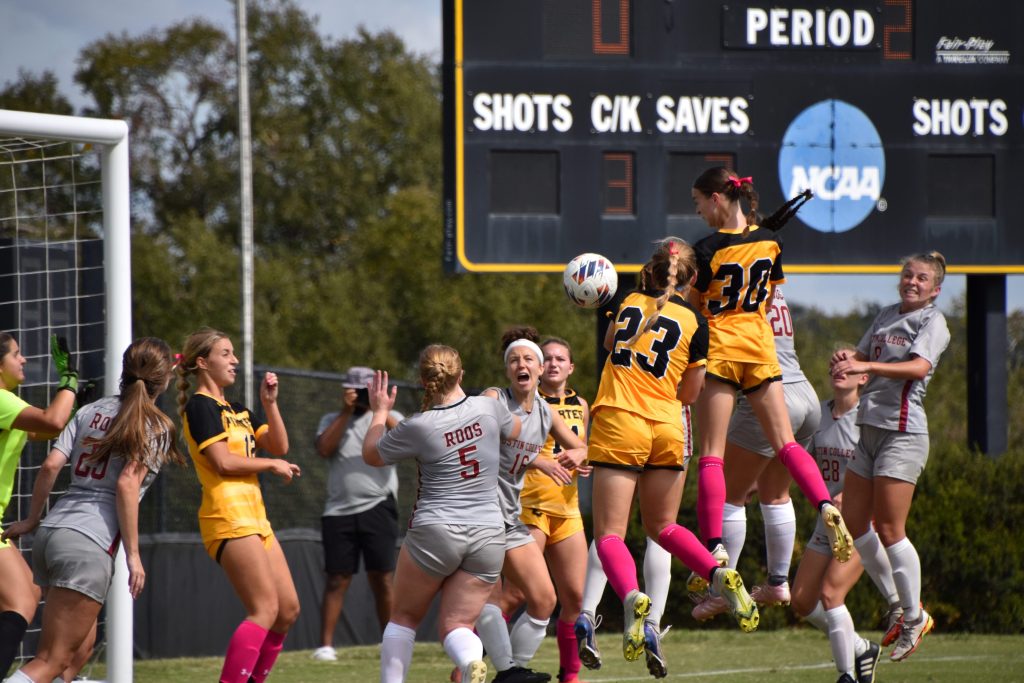 Men's Soccer
Pirate fans remained in the stadium as the men's Pirate Seniors: #1 Brendan Prather, #2 Reagan Prather, #7 Carr Panetta, #9 Mofe Ariyo, #11 Skyler Frey, #13 Jackson DeHaven, #14 Peyton Sullivan, #15 Winston Hebert, #18 Nathaniel Blake, #21 Ashton Bynum, and #26 Sam Valentine went into the crowd to give flowers to their parents as a token of their appreciation during their last home game.
Austin College's Kangaroos defense had their skills tested during the first half of the game; #16 Luca Cipleu and #21 Ashton Bynum scored the first 2 goals of the game during the first ten minutes! The remainder of the half, Pirate defense fought hard to keep the ball from the Kangaroos and successfully prevented them from scoring.
During the second half of the game, the men's team fought hard against the aggressive Kangaroos. The Pirates didn't score any goals in the second half, however the Pirates made sure that the Kangaroos didn't get a chance to score either. The Kangaroos showed up to play soccer, but the Pirates showed up to win with a score 2-0.
What an amazing way to send off our lady and mens pirate seniors off with their last home games, taking W's and making sure the Kangaroos didn't come close to scoring!