Mario Kart Tournament Captivates SU Students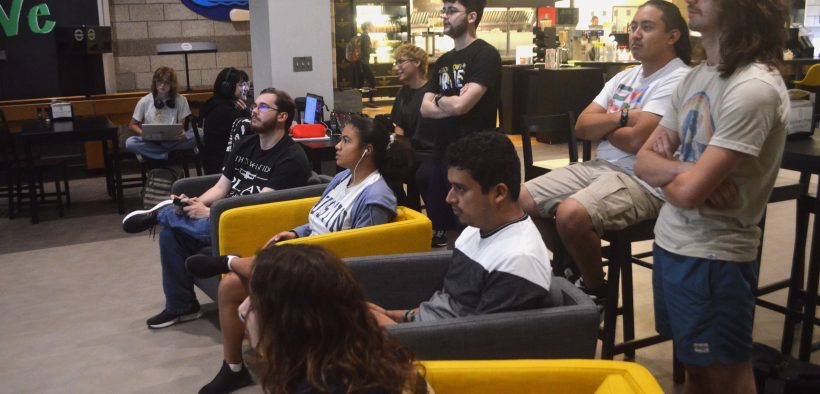 A wave of music and noise emanated from the Cove as a thrilling competition of Mario Kart 8 Deluxe, hosted by the Golden Pirates and Student Activities, took place on Wednesday, October 11. Onlookers gathered to observe the intense competition and students enjoyed themselves and competed with one another, anticipating who would win the whole tournament.
While Mario Kart is intended for entertainment, it is not devoid of strategy. Different kart and character combinations that players choose for their racer can affect their "stats;" additionally what modifiers they have–like speed–while racing could impact their performance. There are about fourteen different components that impact a player's ability, the most important of which is the Mini-Turbo. Despite not being displayed during the kart or character customization stage, this hidden factor heavily affects gameplay. After a recent balance update to the game, most online competitive players swapped from using the dominant Waluigi wiggler kart combo to a Yoshi beddy buggy kart combo.
Optimizing character and kart type, while influential, does not determine everything. In the end, student Marlon Mata, one of the Golden Pirates' Super Smash Bros. competitors, took first place, winning a trophy and vouchers for food from the Cove. He used neither Yoshi nor the beddy buggy kart, and instead utilized his knowledge of the newly added tracks in the recent waves of Mario Kart Downloadable Content (DLC).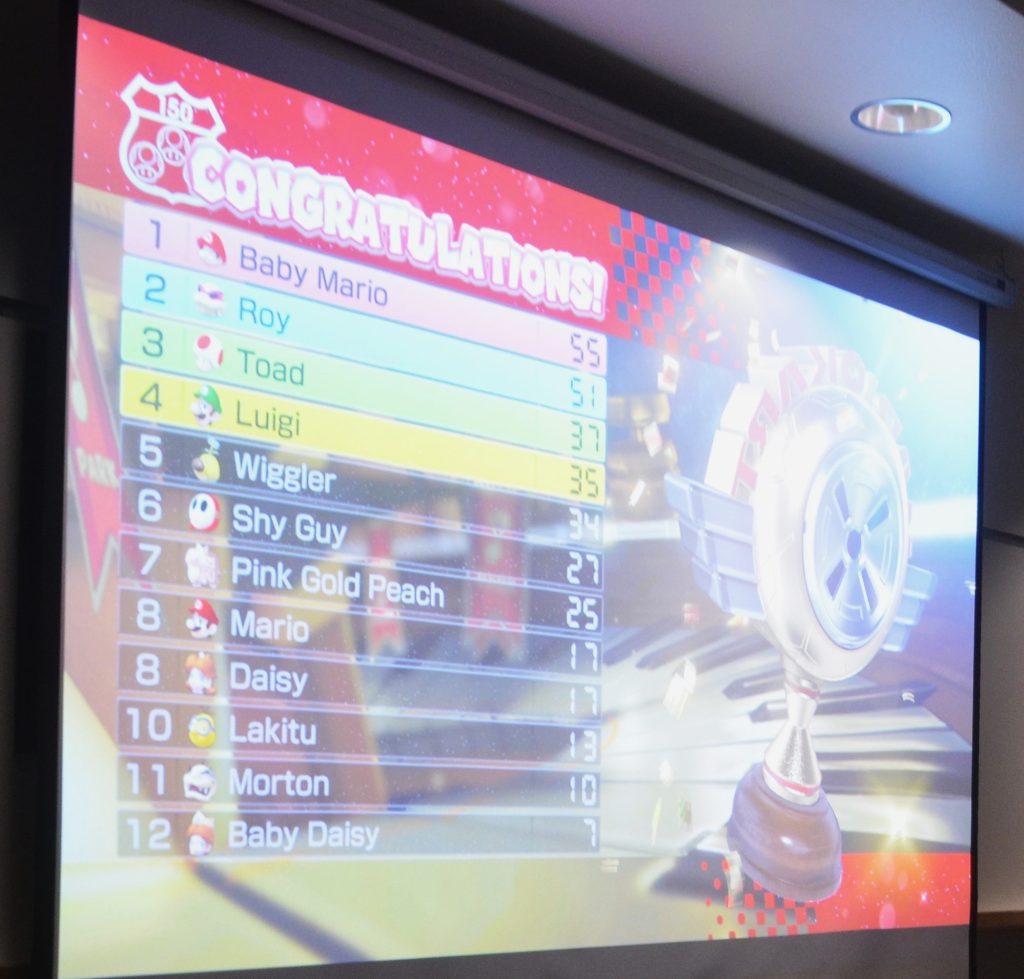 Over the past year, Nintendo has been working to add 48 more courses to Mario Kart 8 Deluxe through this DLC, which have included tracks from Tour, SNES, 3DS, DS, N64, GBA, GCN, and Wii; as well as, new tracks. Marlon's knowledge of the Singapore Speedway course gave him an early breakaway in the final grand prix and led to his ultimate victory.
Due to the success of this second Mario Kart Tournament held in the Cove, it is expected that future gaming nights could be hosted in conjunction between Golden Pirates and Student Activities in the future. Next, the Golden Pirates will be hosting a Jackbox Party Social in Prothro 360 at 6:30 p.m. on Friday, October 20th.