Black Voices Concert: Healing Through Music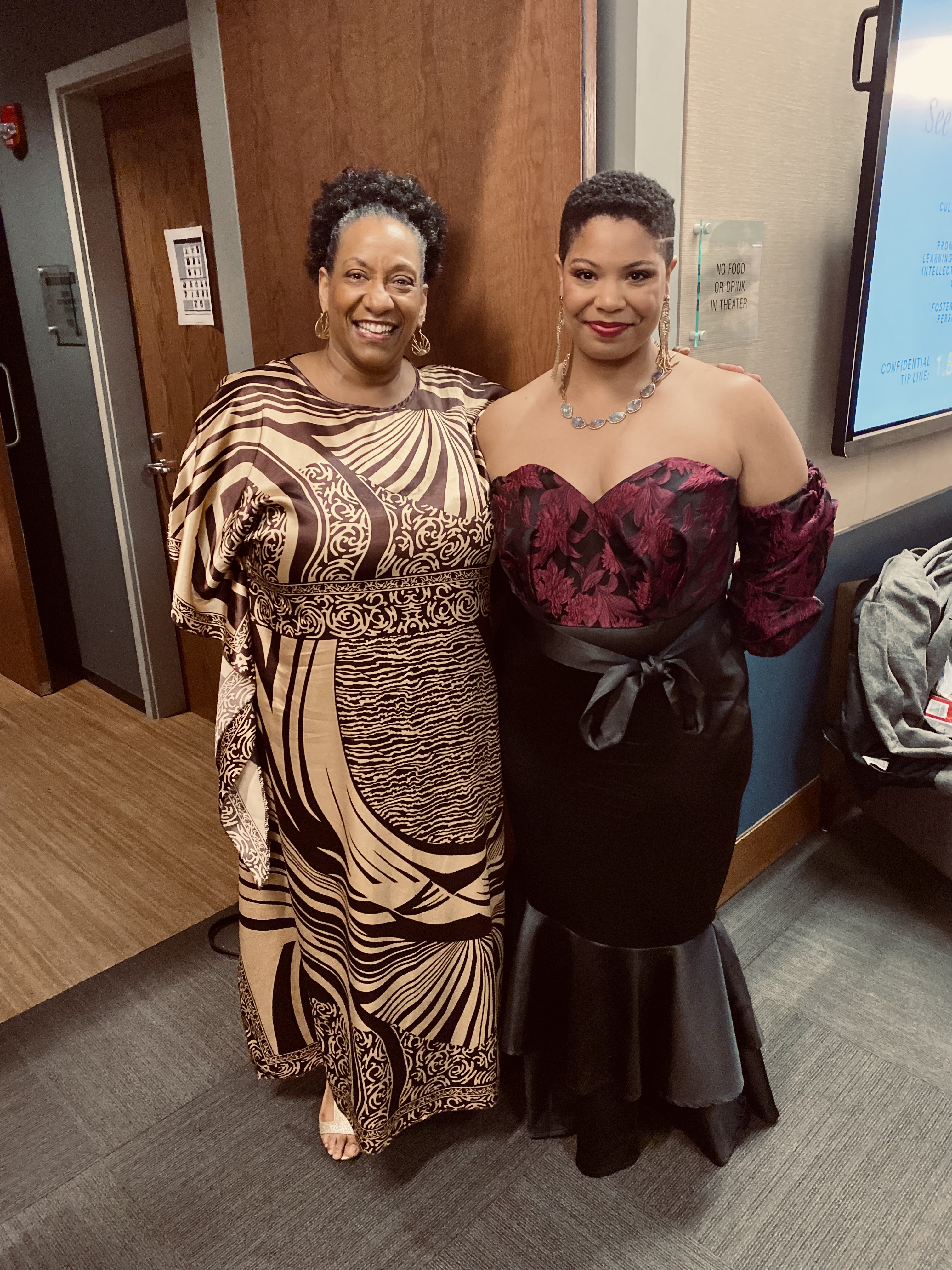 This past weekend on Saturday, February 25th, Southwestern hosted a Black Voices concert. The Austin Civic Orchestra, solo artists Chaz Nailor (baritone), Natalie Howard (soprano), and SU's chorale unified to beautifully conclude Black History Month. The orchestra played three songs. After the intermission, SU's chorale, directed by Dr. Holly Dalrymple, joined to perform the Texas orchestral premiere of the "Credo." This was a powerful musical piece composed by Margaret Bonds, with text from W.E.B Du Bois, and edited by Dr. Michael Cooper.

Even without any vocals, the orchestra was mesmerizing. The pitch of the violins seamlessly melded with the low strum of the bass. In a silky, tan, tribal-patterned dress, cellist Prudence McDaniel soloed in the "Cello Concerto." Passion reverberated through her strong arms as she bowed the cello. A deeply-moving aura emanated with the music. When the vocal artists and SU's chorale joined the orchestra for the Credo, the atmosphere of the Alma Thomas Theatre was transformed.

A Credo is a profession of identity and beliefs. This particular piece written by Bonds, an African-American woman. It included affirming statements like, "I believe in God," "I believe in Pride of Race," and "I believe in Liberty." A rich history of hard-fought self-advocacy and the right to one's own identity rang in both soloists' arresting vibrato.

In an interview following the concert, soloist Natalie Howard explained that she attended the University of Illinois at Chicago as a vocal student. In her time there, she faced racial injustices similar to what SU students are facing today. When reflecting overall on her time singing in college, Howard commented: "I did not receive the help that I asked for." She explained that when her environment was not safe, music was a "tool for having and understanding complex emotions." Howard was saddened to learn of the racial crimes taking place on campus. She advises SU students of color to "maintain your sense of self and who you are– and what you believe. No matter what heinous terrible untrue things are said and done." Howard believes that singing empowering words like the ones in the Credo is a way to continually reinforce your identity.

Southwestern's chaplain, Ron Swain was present at the concert. He was "deeply impressed with the Credo." He thought it was "a fabulous finale for our Black History Month activities on campus and in Georgetown." Swain believes that the concert celebrating Black voices "is just another step along the way" to affirming and praising all identities. This must continue, and Swain feels that the Credo is worth examining and "delving into."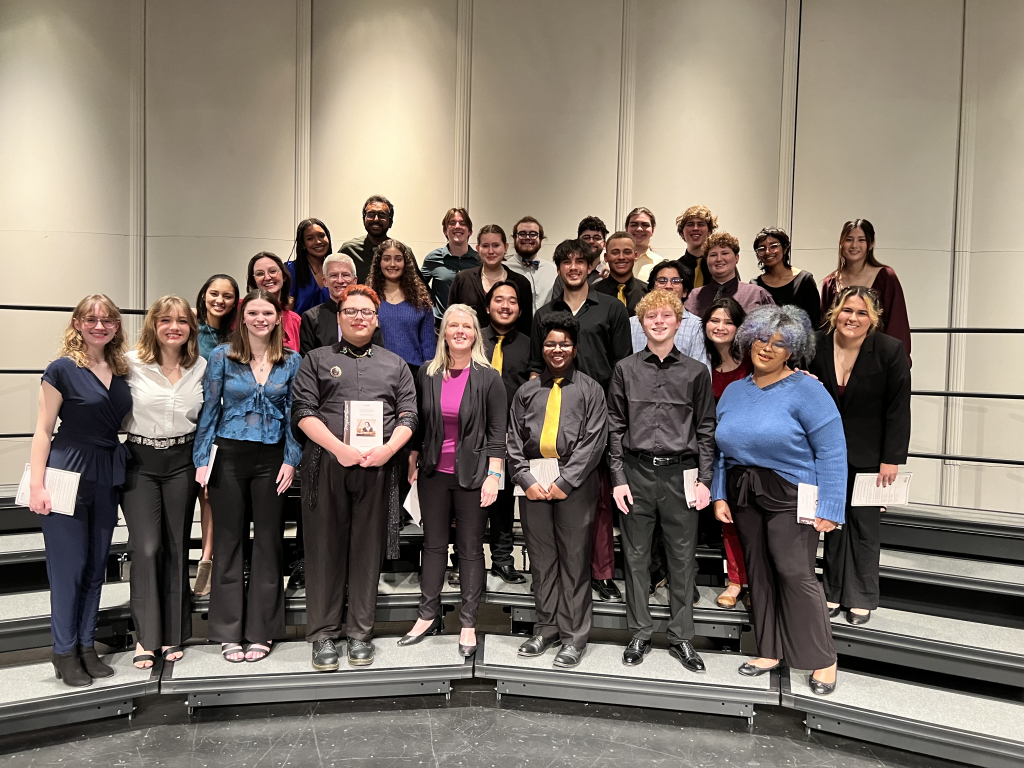 Each musician in the Orchestra masterfully played their instrument. The harmony of the orchestra only enhanced the distinct beauty of each instrument. The instruments on their own were angelic but together they were an ethereal force. I found this to be a metaphor for Southwestern students. What I loved most about this concert was that it highlighted a variety of people. Its main purpose was to showcase and celebrate Black voices, yet, it also empowered a diverse range of people. The conductor, Lois Ferrari, is an Italian-American woman. Even 5th-generation Austinites got a shout-out from the front-row cellist who rocked spiky, electric blue hair.

Student Natasha Ndele, junior, believes that "in lieu of everything that has happened [on campus] we needed something to end us on a high." She felt that the concert did just that. Unfortunately, we won't get to experience the awe-inspiring pleasure of a Black Voices concert every week. So as Zoe Hein, fellow Megaphonian and SU chorale member, suggested– it's important that as students we continue to advocate for each other and ourselves. Hein said that it is important to press forward "to unify the community and bring everyone together in peace and patience, just as the 'Credo' states."