Christmas Activities in Austin!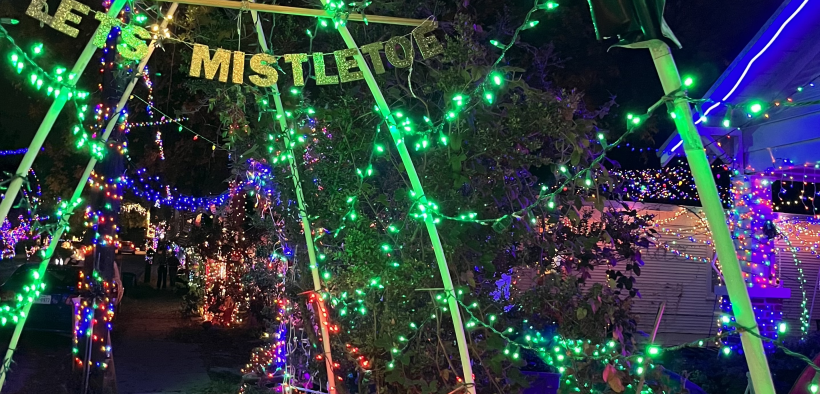 Santa Claus is Coming to Austin.

While it may be 70° almost every day of December in Texas, you shouldn't let that stop you from getting into the Christmas spirit. Here are the holiday events you don't want to miss out on in the greater Austin area: 

1. Zilker Trail of Lights
I like pretty Christmas lights as much as the next person and I know you do too, and that's why Zilker Trail of Lights is a must. It's an annual holiday event that's been around for over fifty years and gets even more elaborate every December. There's a glowing Ferris wheel, a hundred-and-fifty-foot "tree" made of thirty-three hundred multi-colored bulbs, live music, and tasty local food. Bring your friends and get some Christmas card worthy pictures together- maybe if you've been nice this year, Santa will pose with you. Tickets are free from December eighth until the fifteenth, and then cost six dollars the following week. Keep in mind that there are light shows in towns all over Central Texas. Depending on where you live, you may want to stop by the Buda or Johnson City trail of lights, or Santa's Ranch in New Braunfels.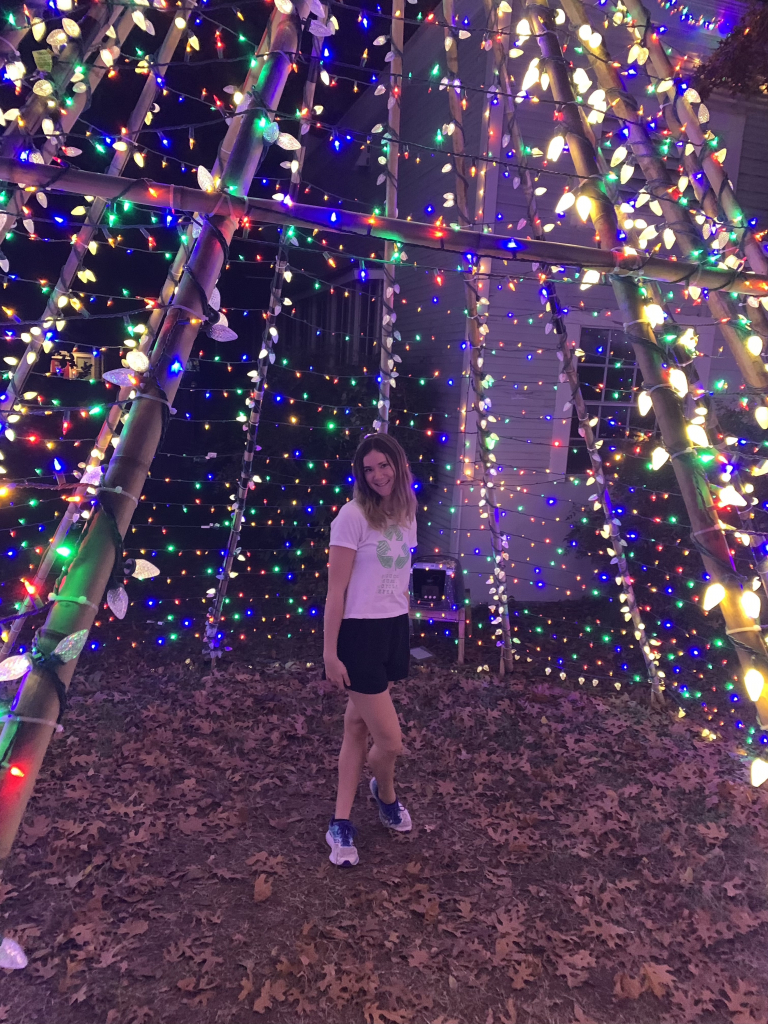 2. Light Show at Mozart's Coffee
If you want a more intimate Christmas light experience, head over to Mozart's Coffee in West Austin. Grab a bottomless hot cocoa or steaming latte and cozy up on their lakeside deck. This year, in addition to their atmospheric light display and live holiday piano tunes, they'll also have a silent disco rave on their brand-new dance floor. You can either purchase a table for your group or reserve a free spot in the standing room section.

3. Ice Skating at the Long Center
Ice skating has returned to the Long Center! Okay, I know it's mostly Texans reading this and it's likely that you have never ice skated before but you should try it out. I suggest downing a hot toddy before you hit the rink so it doesn't hurt as badly when you evidently fall on your butt. Tickets are about fifteen dollars, but the memories you make will make it worth the price.

4. Movie at Paramount Theater
Get your tickets for Paramount's screening of Home Alone 2: Lost in New York for a classic, family-friendly holiday viewing experience. I don't know about y'all, but this is my all-time favorite Christmas movie. If you live near Austin and are home for winter break, pile into the car with your fam and go see this epic film. I guarantee that it'll be an equally nostalgic and bonding experience for you and your family. Besides, the Paramount Theater is absolutely gorgeous!

5. The Armadillo Christmas Bazaar
Make sure you don't forget to do your Christmas shopping. Whether you're buying gifts for the whole family, or you're like me and just need a few presents for white elephant—you should check out one of these holiday markets. The Armadillo Christmas Bazaar in the Palmer Events Center is a grand affair. This market features different pieces from a variety of art mediums, like woodwork, pottery, and jewelry from over a hundred different artists. There is also live music playing every day that the market is open.

6. Spiderhouse Ballroom: Block Party Market
If you're shopping on a tighter budget, I would recommend going to the Spiderhouse Ballroom's Block Party with featured vendors like Antone's Record Shop and Lofi Vintage. Plus, there will be a grilled cheese truck and yummy vegan food from Arlo's.

These next few holiday happenings are 21+ only, which unfortunately excludes the author of this article. Nonetheless, I want y'all (who are 21!) to party hard this holiday season in between trips home to see your families.

7. Lala's Little Nugget
Apparently, there's a year-round Christmas bar in Austin… who knew?! Located near Burnet road, Lala's Little Nugget is a homey tavern invested with holiday cheer. They've got cute themed drinks like "Grandma's Boozy Eggnog" and "Buddy's Elf Fashioned", so put on your Christmas onesie and head over there.

8. 12 Bars of Christmas Crawl
Get rowdy at the fourth annual 12 Bars of Christmas Crawl on East 6th Street. Ugly sweaters are encouraged! When you purchase a ticket, you get a color-changing Santa cup, a Santa hat, and a free cover for all of the participating bars. The bars include Shakspeare's Pub, The Bind Pig Pub, Buck Wild, Buck Shot, Burnside's Tavern, Dizzy Rooster, The Dogwood, The Lodge, Michelada's, Peckerheads, and The Library. There are lots of deals on drinks too. The Library has $3 domestic drafts and $5 spiked hot chocolates. If you have a birthday in December, make sure to email the organizers. This will ensure that you get your ticket for free plus a discount code for five of your friends.
9. Elysium
This next one is for the more alternative crowd. Elysium, a club on Red River Street, is throwing a Nightmare Before Christmas Gothic Ball & Bazar. Come dressed in your themed outfits and party in Elysium's very own Halloweentown. DJs Crescendoll and Pumpkin Queen will be bumping your favorite Sing-A-Longs all night long. Plus, this event is eighteen and up, so everyone can attend. Tickets are seventeen dollars if you buy them in advance.

Whether you'll be at home drinking hot cocoa with your family or crawling through the 12 Bars of Christmas, have a happy holiday!