SU Library Celebrates the 30th Anniversary of the Senator Tower Papers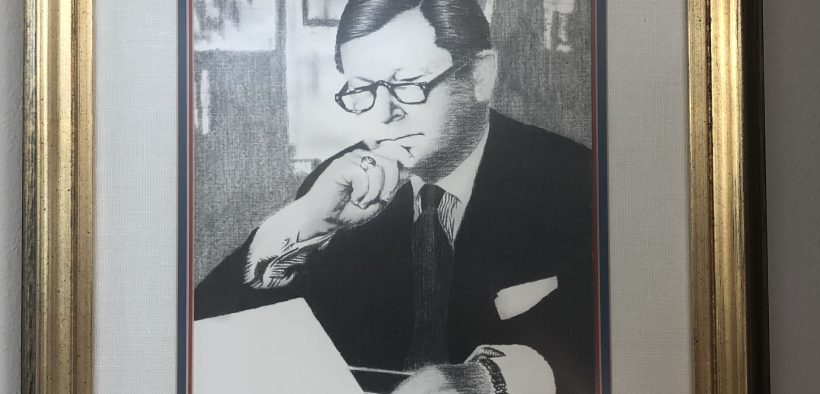 Last week, the Smith Library Center (SLC) celebrated its 30th anniversary of Senator Tower's donation to Southwestern: the Senator Tower papers and the reading room in honor of this contribution. His daughters Jeanne Tower Cox and Penny Tower Cook attended the event, in addition to former campaign staff members, Wayne Thorburn, and many others. Thorburn was an Executive Director of the Texas Republican Party and has done extensive research on how Republicans became a viable party in Texas as a direct result of Tower.
Senator Tower is a notable alumni from Southwestern University and in American and Texas politics. He became the first Republican Senator elected to the United States Congress by the people of Texas. Tower was responsible for the Tower Commission which investigated the Iran-Contra Affair. He was also named chief negotiator for the United States for the strategic arms reduction talk in Geneva. After his abrupt death in a plane crash, his papers were donated to Southwestern University and are now stored in the Tower reading room. Our campus is indeed fortunate to have his legislative documents, letters, and other important papers for research available in the Special Collections.
Tower began at Southwestern University (SU) in the fall of 1942; however, he didn't graduate until 1948. He paused his studies to join the Navy during the Pacific Theater of World War Two. After his discharge, he returned to SU to finish his degree in Political Science. He was a member of the Kappa Sigma fraternity, which remains on campus today.
Tower got a graduate degree and was a political science professor when he got involved with the Republican Party of Texas. At the time, Democrats dominated the state to the extent that it was believed that Democrats would vote for a yellow dog before they would vote for any Republican. In the fifty-second Texas legislature, the Senate was composed of 31 Democrats. Respectively, the Texas House was composed of 149 Democrats and 1 Republican. Tower ran for the 18th district of the Texas House of Representatives and lost; however, his daring to run as a Republican and continued efforts for the party made him quickly rise among the ranks.
Lyndon B. Johnson (LBJ) was given a unique opportunity in the 1960 elections to run not only for Vice President of the United States on Kennedy's ticket, but also to run for re-election to the Senate. As the figurehead of Texas Democrats, Republicans would need a strong challenger to even perform decently since a victory would be impossible at this time. Tower would win the nomination and campaign with the slogan "double your pleasure, double your fun — vote against Johnson two times, not one". Even though he was young and new to politics, Tower was the first Republican candidate to break forty percent of the vote in Texas, and the previous Republican Senate candidate in Texas didn't break fifteen percent. While LBJ won re-election to the Senate with 57.98% of the vote, he would not be able to hold both the office of Vice President and Senator since Kennedy had won the Presidency 303 electoral votes to Nixon's 219 (this does not add up to 538 electoral votes because 15 faithless electors went for segregationist Democrat Harry Byrd). As a result, Blakley was appointed to fill the vacancy and a special election was held in 1961.
Tower ran again and worked to create a viable Republican party in Texas. He created a winning coalition through an appeal to a variety of voters – including Democrats. He would focus on urban areas, youth voters, Mexican-Americans, and even got support from liberal and conservative Democrats. Liberal Democrats found that the Democratic party would continue nominating reactionary candidates for office and wanted to attempt to have more liberal candidates nominated in the future. At the same time, conservative Democrats wished for more conservative Republicans to give additional weight to conservative elements of both parties.
In the primary on April 4th, Tower led with 30.93% of the vote and Blakely narrowly got second at 18.03%. Due to election law at the time, the top two candidates would advance to a general election, and so Tower would face Blakely once again.
On May 27th, 1961, Tower would have an upset victory over incumbent Senator Blakely – winning by 1.16% of the vote (10,343 votes). This showed Republicans nationwide that candidates could win in the South despite the previously assumed losses that they would have to face. Senator Tower would go on to win re-election in 1966, 1972, and 1978. Serving primarily on the Senate Armed Services Committee and in the Senate minority until the Republicans took the Senate in 1980.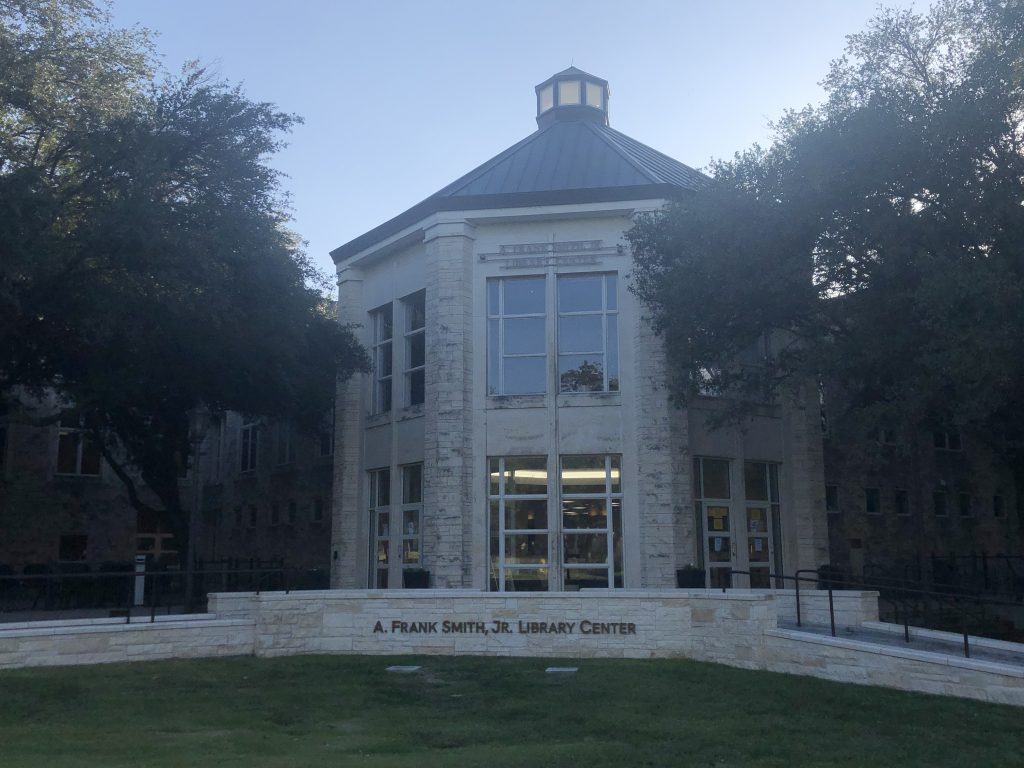 Tower's legacy in Texas politics remains present with the continuation of a competitive Republican party in the state despite ongoing demographic shifts. Senator Tower is one of the many notable alumni of Southwestern University. We are truly fortunate to have his papers to use for research. I would encourage Southwestern students to peruse Senator Tower's documents. Students should explore their passions by taking advantage of the array of resources in the Special Collections center, located in the library.