Softball Team Without a Coach, But Not For Long…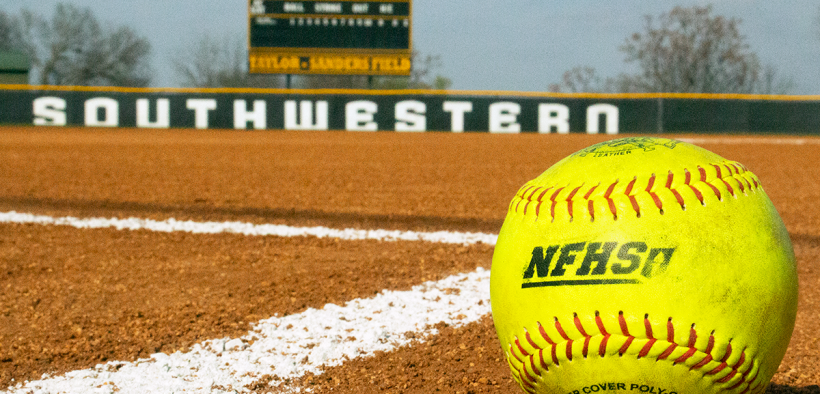 The year started early for softball players, as they dropped their summer activities and joined a zoom call two weeks before classes began. They figured it would include routine introductions and a plan for their upcoming off-season. That was far from the truth. Instead, they left the zoom call without a head coach.

Before we get down to the nitty gritty, let's back up to the end of the 2019 spring season, which marked the departure of 11 year Head Coach Angela Froboese. She started the softball program here at Southwestern, leading the team to two conference titles in 2010 and 2013 with an overall record of 280-176-1. Following her departure, the school brought in Head Coach Emerald Doria. She came to Southwestern following a six year stint at Louisiana Tech, spending her last two years there as an Associate Head Coach. During her two seasons at Southwestern, she led Southwestern Softball to an overall record of 28-24. She departed from Southwestern late this summer for an Assistant Coach position at a Big Ten school, the University of Maryland.

Unfortunately, Coach Doria's abrupt departure has left the softball team in a desperate scramble to stay on track during their offseason. Senior second baseman, Maddie Mefford, described the current offseason as a "constant state of limbo in that I feel like we're doing the best we can with the resources we have." To try and stay on track for both fall and spring season, the softball team conducts player-led practices 3 times a week. The team also stays in shape by lifting 2-3 times a week. They have to work with other teams on campus to ensure they are supervised because there is no full time strength and conditioning coach.

Mefford says some goals for the team this fall are "to figure out who we are as a team in terms of culture with a lot of new players and a new coach, and to just take baby steps forward every day." For seniors like Mefford, this next coach marks number three in their collegiate softball career. While the constant shift in coaching has made it hard for the team to gain momentum, Mefford says, "I'm thankful for the coaches I've had thus far because I was able to learn different things from both of them that I will be able to share with the rest of the team this last year, and I'm hopeful for a new coach that will bring something else to the table to really help this program flourish."

The Athletic Department announced on Monday, September 20th, the next head coach will be former Schreiner head coach, Alexis Lynn. She served the last two seasons as head coach at Schreiner, leading the Mountaineers to the conference semifinals in 2021. In a recent interview with Athletic Director Glenn Schwab and Associate Athletic Director and Senior Woman Administrator Shea Davisson were optimistic that Coach Lynn will continue Southwestern Softball's strong legacy. "She brings a good balance of expertise, management, skills, worrying about the student athlete as a person—she does all of it. She brings the whole package to the table," Glenn says, "I think we hit a homerun here."

If all goes smoothly, Coach Lynn is expected to arrive on campus September 27th and for fall practices to start the first week of October. The hiring of Coach Lynn will mark the 3rd head coach in Southwestern Softball history, and the Athletics Department couldn't be more thrilled to welcome her to the Southwestern family.