Shang-Chi and the Legend of the Ten Rings: Marvel's Newest Star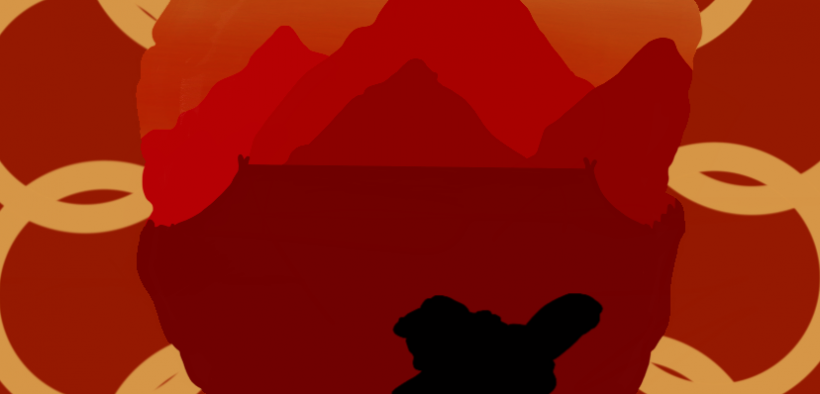 Warning: This article contains spoilers for Shang-Chi and the Legend of the Ten Rings.

Times are changing, and moviegoers can see it best in the new Marvel hit movie Shang-Chi and the Legend of the Ten Rings. From Crazy Rich Asians to Parasite, and now Shang-Chi. Asian Americans are represented in film now more than ever. Based on a Marvel comic series, the movie is set around Shang-Chi (Simu Liu) confronting his past that he thought he had left behind, when he suddenly gets tangled into the web of the mysterious Ten Rings organization again. The film also stars Tony Leung as Wenwu, Awkwafina as Shang-Chi's friend Katy and Michelle Yeoh as Jiang Nan, as well as Fala Chen, Meng'er Zhang, Florian Munteanu and Ronny Chieng.

Shang-Chi was announced on July 20, 2019. Directed by Destin Cretton, the movie was much anticipated, with a weekend debut of $35.8 million at the box office. The number is significant as it was the first film during the pandemic to gross over $100 million after its first five days, totaling to $101.5 million.

When the movie was released on September 3, I rushed to the theatres as soon as I could. As I took a seat, I glanced around and the theatre was packed, but that was to be expected, as Marvel movies are always popular.

During the movie, I found myself loving it more and more. It felt like it got everything right: from the set design to the inclusion of Asian culture. I loved the little nods to Asian American culture and the usage of Mandarin Chinese in the movie.

When I walked out of the theatre, I was high on the rush of endorphins coursing through me. After a few days, it seemed to me that it appealed to everyone. There were only a few critics that didn't leave with a good opinion.

Despite the excellent impression that I was left with, I also left the theatre with a few gripes of my own. As someone who speaks Mandarin Chinese, I felt that at times, the English translation either wasn't fully accurate or conveyed the sentiment during those moments. One such moment was when Shang-Chi prepared to battle his father, Wenwu (Tony Leung), and his father said "我吃的鹽比你吃的飯要多." It roughly translates to "I've tasted more salt than you've had meals." Marvel opted to translate it into "I've lived a thousand of your lifetimes."Even though it embodied the same meaning, I felt that the emotional impact was lost the moment it was translated with locality in mind. As I was furiously searching online for people who shared the same sentiments as me, I came across a Reddit user who explained why the subtitles were subpar to people fluent in Mandarin.

"Sometimes you have to sacrifice nuance or even accuracy if a line isn't going to be digestible in the screen time that you have to display the subtitle," user Differential_dreams said. "Also, the translator has to keep in mind that the harder the subtitle is to read, the longer the viewer is looking away from what's happening on the screen, such as actors emoting. So using simple, straight-forward sentences is generally the way to go. It's unfortunate, but there's obviously no perfect solution."

There were also several times where I felt that Cretton did a wonderful job. There were little tidbits that gave an authentic feel to Shang-Chi. As an Asian American myself, I felt that at times; I saw parts where I could relate to him. For example, in a scene at the beginning of the movie, Shang goes to have breakfast with Katy's (Awkwafina) family, and you could hear a mix of Chinese and English being spoken throughout the house. English viewers might think that the English being thrown in might be for the sake of less translation, but to Asian Americans, it's an accurate representation of their home life. I even talk to my parents like that whenever I forget how to say words. I like to affectionately call it Chinglish.

In the following scene, Katy's grandmother asked Shang when he was going to marry Katy. That part made me laugh so hard. Any Asian would know the experience of growing up with elders always asking them about their love lives, with the common question being "When are you going to get married?" I have seen family friends being hounded after with the question, even when they were only in their late 20s. The mother really wanted to have a grandchild to spoil.

Also, my heart warmed a little when it was mentioned that the QingMing Festival was coming up. Personally, my family doesn't celebrate it outside of wishing for my grandparents' continued health, but I'm sure others do. For those of you that don't know, the QingMing Festival is like the Chinese version of Dia de Los Muertos or Day of the Dead. It's also called Tomb Sweeping Day. As the name implies, family members go and sweep tombs and commemorate their ancestors.

One thing that really got to me was the fact that the whole movie celebrated a diverse cast of Asians, whether it was on screen or not. As the credits rolled on the big screen, I fangirled as I saw names that I associate with being cultural icons. Names like Tony Leung, Mark Tuan, and Rich Brian might not mean anything to the average viewer, but to me, it was a coming together of both of my cultures as an Asian American. Big-name actors like Awkwafina and Simu Liu were also the ones that initially attracted me to the movie ever since finding out about it in 2019 on the Facebook group Subtle Asian Traits. The fact that it was the record label of various Asian artists, 88rising, was the one that arranged the soundtrack took the cake for me.

Finally, the cinematography for the movie was phenomenal. Although quality films are a Marvel staple, I would say that Marvel went above and beyond this time. The fight scenes were well choreographed, especially the bus scene. That scene was so hype. It made sense that that part made a splash as the choreography for it went through 20 different iterations.

According to Entertainment Weekly, "Cretton drew inspiration from various sources, from the elegant, almost ethereal wushu style of Crouching Tiger, Hidden Dragon to the more kinetic choreography of Jackie Chan's action-comedies."

My favorite fight scene was the one between Wenwu and Ying Li (Fala Chen), Shang's mother. Their battle didn't appear to be a fight. It almost looked to be like they were dancing with each other. The whole scene, accompanied by the swishing bamboo leaves and bright colors in the background, had an angelic and romantic atmosphere. It encapsulates the "fighting as flirting" trope that was popularized by director Ang Lee's film Crouching Tiger, Hidden Dragon. During the fight, when Ying Li flew through the air, what immediately came to mind was "qigong." It's an aspect of the popular fictional Chinese genre of wuxia, where skilled martial artists in ancient China harness their chi to achieve weightlessness and allow them to glide through the air. The scene clearly borrowed aspects of it to add another element to the storytelling.

In an 2001 Dazed interview, Ang Lee said, "The drama [of wuxia films] is itself choreographed as a kind of martial art, where the fighting is never just kicking and punching, but is also a way for the characters to express their unique situation and feelings,"

Overall, the movie was great! I felt that it accurately portrayed the Asian experience and talent to Western audiences without falling into the trap of making it tacky and stereotypical. It showed a new side of the culture that was seen through films like Crazy Rich Asians.