Every Good Empanicaption Needs a Good Soundtrack: Birds of Prey Soundtrack Review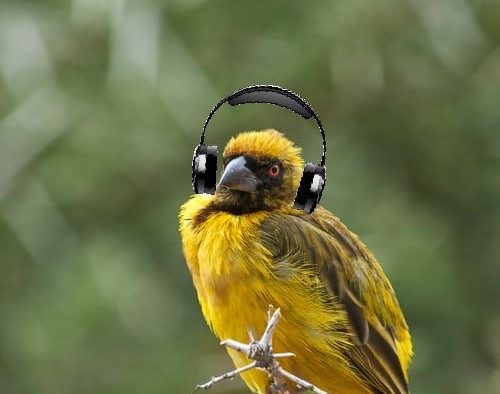 The movie, Birds of Prey: And the Fantabulous Emancipation of One Harley Quinn, was released Friday, February 7, along with the soundtrack accompanying it. The central story revolves around Harley after she separates from the Joker and gets into a fight with the crime lord, Roman Sionis.

Check out student writer, Eugenia Agobe's, review on the movie!

This unofficial sequel to Suicide Squad addresses the unhealthy relation between Harley and the Joker. With that being said, most of the songs are about female empowerment and liberation from toxic men. Each of the female artists sing about either breaking up with a man or building a community through a group of women.

Another key aspect of the soundtrack is that all the artists are women. Either solos like Halsey's "Experiment on Me" or K. Flay's "Bad Memory", or duets like "Diamonds" by Megan Thee Stallion and Normani, or "So Thick" by WHIPPED CREAM and Baby Goth. A movie written and directed by women, about female emancipation, needed an all female soundtrack to fit the theme of empowerment.

Most of the songs on the album either fit one of three themes, two of which were already mentioned in this article: "empowerment through a break-up," "empowerment through other women," "having fun." A song like "Sway With Me" by Saweetie and GALXARA would be one of these fun songs; not really fitting into the first two categories but still being a great song you could dance to with some friends.

Because these songs appear on the Birds of Prey soundtrack, some of them make references to the movie. For example, "Joke's On You" by Charlotte Lawrence is an explicit reference to Harley's relationship with the Joker. The portrayal of their relationship in Suicide Squad was less than desirable and his pattern of abuse dates way back to Batman: the Animated Series. "Joke's On You" addresses the toxicity with lyrics like "I've lied for you and I liked it too/ But I'm black and blue from bleeding for you." 

Even though this soundtrack is supposed to revolve around Harley and her story, some of the artists throw in aspects of their own experiences with men. In "Smile" by Maisie Peters, she addresses the men who attempted to claim her work as their own. "All these boys tryna claim my discography/ Never heard of them once." I believe this personalization of some of songs adds another layer to this empowerment theme; not only do we get Harley's story but we're also hearing stories from the artists.

Some of the songs from the soundtrack were also released as singles before the rest of the album. "Diamonds" by Megan Thee Stallion and Normani was the first song to drop. It was released on January 10, along with an accompanying music video dropping the day before. This is one of the fun songs from the soundtrack that's full of movie references. Even the music video has the two artists in Harley-inspired costumes fighting bad guys in the same scene from the movie. Megan Thee Stallion is even holding a hammer similar to one Harley uses in Birds of Prey, while Normani has a baseball bat that looks like the one Harley used in Suicide Squad.

The soundtrack also includes two covers. ADONA's reimagining of the hit song "Hit Me With Your Best Shot" and Jurnee Smollett-Bell singing "It's A Man's Man's World." Smollet-Bell plays Black Canary in the movie, with this song being the one she sings before she leaves Sinios to become one of the Birds of Prey with Harley.

As a whole, the soundtrack is amazing. On its own it stands as an amazing collection of female artists, full of songs about female empowerment and liberation from abusive men. In conversation with the movie, it adds to Harley, and the other Birds of Prey, of emancipation. I've been listening to some of the songs on their own, but the experience is heightened when listening to them as a collective. They progress through Harley's story with each song and reflect a different aspect of the movie. Break-up with your distant ex, form a fighting girl group, have fun and live your best life. It's what the Birds of Prey would've wanted.