New Clubs on Campus: Rotaract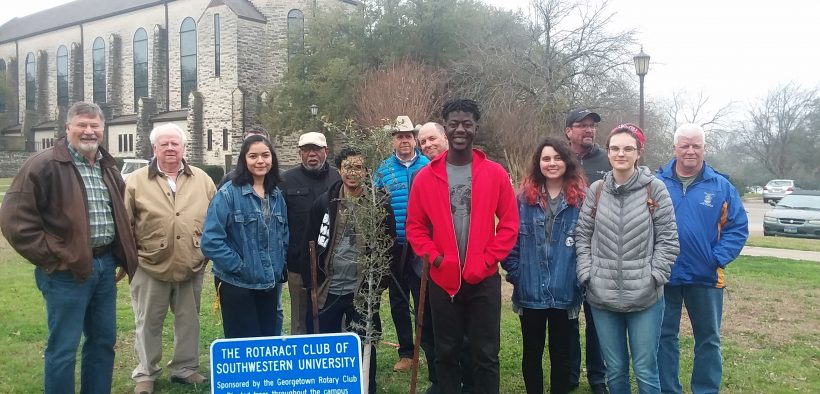 Southwestern has over 100 student organizations, giving everyone a platform to get involved on campus. Among these is a relatively new organization that is dedicated entirely to community service: Rotaract.
A branch of the Rotary Club, Rotaract chapters are in universities across the country and perform acts of service both on college campuses, and in the general community.
"Rotaract is an amazing club that focuses on service, friendship, and fun," says Alesha Lewis, Rotaract's vice-president. "We do all kinds of community service activities. Our events have included painting ramps for the handicapped, planting trees around campus, and most recently, we've decided to start raising money for the Purple Pinkie Project which seek to eradicate polio in areas of the world without the vaccine."
Earlier this semester, Rotaract had plaque ceremony to celebrate when they planted trees for Arbor Day the previous year. Members of the local chapter of Rotary, which is the club's parent organization, came to the ceremony to show their support. Reporters from the Williamson County Sun also attended and published an article on the ceremony.
Rotaract meets on the second and fourth Thursdays of every month at 7pm in Olin 126, and they are open to new members to expand their group.