Looking for the Tea? Tune in to Tea Time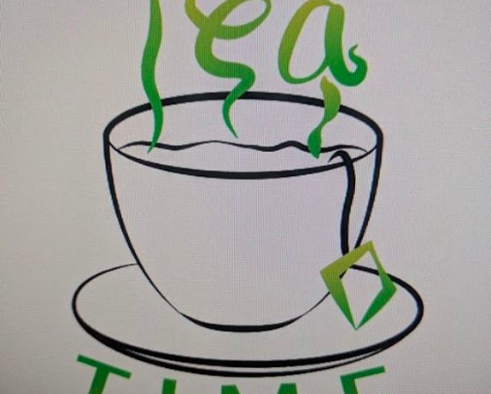 If you're looking for a great podcast and are a big fan of tea look no further. Your Southwestern classmates, junior Brendan Dauth and senior Colin Maloney, have a podcast for you.
Although it's not the tea you're expecting, Tea Time with Colin and Brendan is becoming a huge success. What started off as a joke between friends quickly became an unexpected success. Ideas come from strange places, especially when it comes to such dynamic people.
"We never really talked about doing a podcast until we were in the Athletic Training room one day" Dauth said. "It was Colin, Jake and I (sic) talking to Meghan. Jake and Colin were feeling under the weather so they were sipping on hot tea. As we talked we went off on tangents and realized that we could make a good podcast with us just talking about random things and giving advice."
Inspiration comes from different places – sometimes it comes from messing around in a smelly athletic room. The podcast started off much like the idea. Colin and Brendan didn't take it too seriously and went into it with more of the idea of having a good time.
"We did it more as a hobby and to have fun, after our first podcast blew up with almost 1,000 listens we realized we might have to take it a little more seriously if our views stay like this." Dauth said.
As time went on Brendan and Colin started to take a more orthodox approach to the podcast. If you've listened to the first podcast you'd know that they started off really strong with a topic that everyone could relate to.
"It mainly started with things that were most interesting to us and stuff me and Brendan had in common, but certain topics like "Colin's and Brendan's dating advice" got created just out of happenstance that we both became single after the first couple episodes."
As I stated before, sometimes inspiration comes from the things you'd least expect. Heartbreak aside (probably from their increasing fame) the two have continued to make a name for themselves not only in the southwestern community but people they use to go to school with. In a conversation I had with Colin after pickup soccer he mentioned to me that people he use to go to high school with and people he hasn't talked to in a while began to message him quotes from his podcast.
Maloney also mentioned that every now and again he'll hear people make references to the show, which would be inspiring to anyone especially if it started off as a joke.
The duo have come a great way since they first started, but aren't quite sure what their plans for the future are.
"We don't really have a plan with the podcast. It's kind of just going?" Dauth said with great confidence. "It's hard to explain what we want from this because it just started as something we did for fun. But if we had to choose an end goal it would probably just continue to grow and reach a bigger audience and try to influence people."
Wherever the team decides to go with the podcast is to be determined. Nevertheless, everyone should tune in to Tea Time with Colin and Brendan for life advice and all around a great time.