World Series: Can the Dodgers Make a Comeback?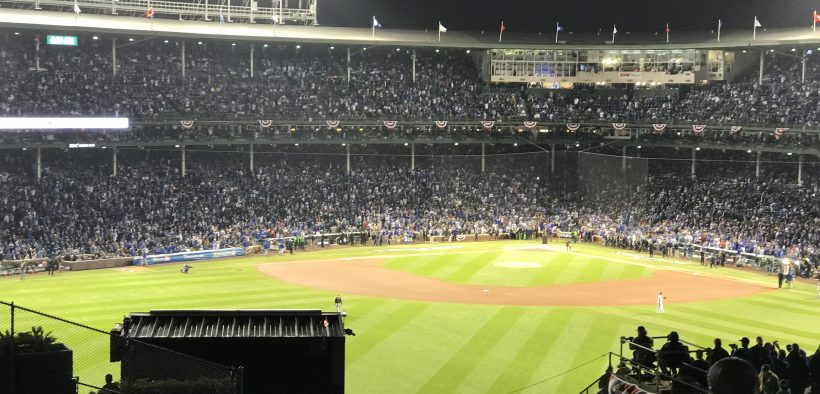 With the World Series in full action, one question remains on everyone's mind is "Who will win the world series?" Over the last couple of years baseball has been booming averaging 40 million viewers and in this year's world series more than 75 million viewers saw at least part of the game. A total of 115 million viewers watched the Series at some point.
With last year's winners out of the World Series, all eyes turn to the Red Sox and the Dodgers to give them a series comparable to last year when the Dodgers went 4-3 against the Houston Astros. With the Dodgers back in the series all hopes look up in order to make up for last year's devastating game 7 loss ending 5 to 1 in Astros favor.
Although at the beginning of the season the odds were stacked in Dodgers favor the odds have changed significantly. At the beginning of the season, the Red Sox had a 13 to 1 odds of winning the the World series while the Dodgers sat comfortable alongside the Indians with 7 to 1 odds and the Cubs close behind with 8 to 1 odds. At the beginning of the season, one would have expected the Dodgers to face off against the Cubs, but the Red Sox changed those odds by winning 108 of their games setting a franchise record, and have now gone a combined 7-2 against their postseason opponents the Yankees and the Astros.
With the odds now highly in favor of the Red Sox with a 86 percent chance of winning to Dodgers 14 percent, putting the Red Sox in a prime position to win their fourth World Series since 2004. With the first two games ending in the Red Sox favor, the chances of the Dodgers coming back seems to be slimming but not impossible. There have a been a handful of teams that have come back from a 2 game loss streak, but if they manage to not upset in game 3 the odds go down significantly. With game three at home for the Dodgers, the odds of a comeback are looking up with the Dodgers winning a little over half their games at home. All eyes are on game threes pitcher Walker Buehler, who currently has a 5.4 ERA (or the mean of earned runs given up by a pitcher per nine innings pitched). As tensions run deep following games one and two, the hopes for in a win in game three are high for the Dodger.