Not As Classic As It Used To Be: Messi and Ronaldo Out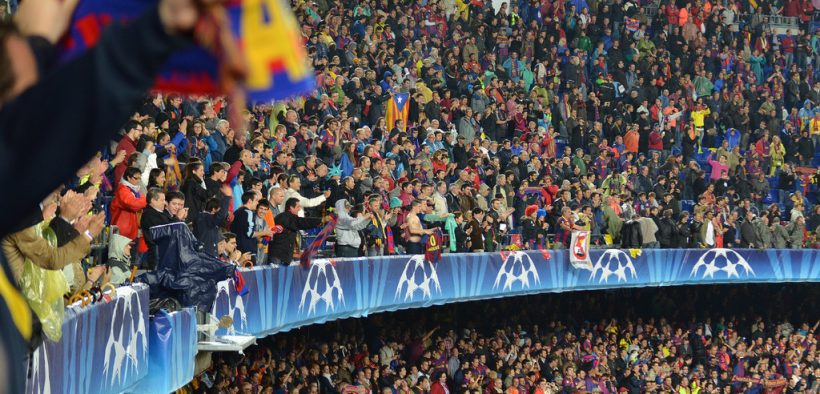 While most eyes are focused on the World series, soccer fans all over the world are ready for one thing, El Clasico. With an average viewership of about 650 million possibly climbing eve to 1 billion soccer fans everywhere are excited. With Barcelona facing off with Real Madrid this weekend people all over the world are getting hyped for one of the most exciting games of the season comparable only to Dortmund vs Bayern.
Barcelona leads La Liga with 18 points after 9 matches with only one loss while Real Madrid sits very low at 7th, with 14 points and 3 losses Barcelona could have a good chance of winning this year. With last year's game ending in a 2-2 draw, the game could still go either way. After Real Madrid won their 13th Champions league title last year, the whole world still has faith that after dropping 15 points with new manager Julen Lopetegui, they could put themselves back in the race with a win over Barcelona.
Although the team has dropped more points than though at the beginning of the season eyes are not focused on the outcome of the game but rather something much more interesting. After Cristiano Ronaldo's move to Juventus this summer ended Real Madrid's 18 year run of having a Ballon d'Or winner in its squad, people spoke not only of the end of an era but as well as a completely different El Clasico. With Ronaldo not on the team this Year for Real Madrid, Barcelona had high hopes of winning this year's El Clasico, or so they thought.
Last week Barcelona faced off against Sevilla ending in a 4 – 2 win for Barcelona with Messi scoring in the twelfth minute. Not longer after Messi entered a one v one against a defender trying to reclaim a ball. In this tackle he fell over the defender and inadvertently broke his elbow, leaving him out for 3 weeks and leaving Barcelona fans everywhere devastated. For the first time since 2007, El Clasico will not feature Ronaldo or Messi, two of the best players of our and time and arguably two of the best players to ever play the sport. With both of these legends out the whole world is in shock, leaving the question, who will be the savior this year. With Messi and Ronaldo out this El Clasico that leaves the Real Madrid Frenchman Karim Benzema as the highest current El Clasico goal scorer, with a total of 9 goals, the game will most likely fall on his shoulders. Other front-runners to decide the game are Barcelona players Luis Suarez and Philippe Coutinho, or Real Madrid star Gareth Bale. With all eyes on these four players, it is still not safe to decide who will win this year's El Classico.