OPINION: Mosaic Will Help Student Engagement on Campus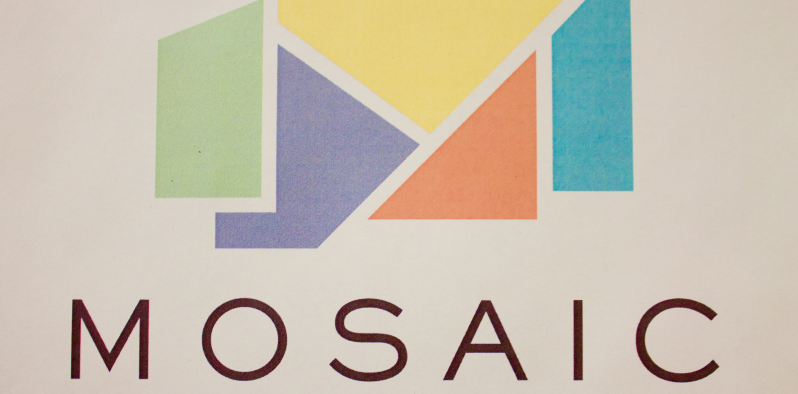 "Like mosaics — beautiful, unique pieces of art shaped and molded over time from a variety of materials — your experience in college is a collection of meaningful moments, relationships, learning, and development. Like any masterpiece, you are a work in progress."– Mosaic at SU
Lisa Dela Cruz, an alumnus of our campus ('08), has taken on the role of being the director of "Mosaic." This Southwestern concept is an approach to co-curricular experiences, which will push students on campus to think intentionally about their experiences to help them grow on campus and beyond. It's no surprise that Southwestern students tend to overcommit to various activities, so it's important to teach what's most efficient in terms of learning and internal development, practicing balance, maintaining mental health.
While SU students want to experience it all (and they usually do!), it should be done in a healthy way wherein students can still achieve a well-balanced life. Mosaic serves as a framework or ethos to how we approach development, which, in turn, will allow students to live more mindfully. Doing so will help students see importance and value of their experiences and they'll be able to understand holistically who they are, their experiences, and how they navigate the world.
Woven with five core principles that define Mosaic (making meaning of the academic experience, developing 21st-century skills, shaping identity, constructing a well-managed life, and contributing as a global citizen) the vision of this newly developed concept with colored glass as it's visual paradigm will push for character development. 
A common question that pops up is, "How is Mosaic different from Paideia?" While the two SU ideals share a common ground of matching and creating connections in and out of the classrooms, Paideia focuses more on the academic aspect for students and challenges the way that they think, whereas Mosaic is the framework for students to live more mindful and holistic lives.
Dela Cruz emphasizes that most of the time people get so caught up in the doing and not the intention behind their actions. So, how does this relate to the "contributing as a global citizen" aspect, I ask.
Dela Cruz answers with how it's about thinking about differences (differences in cultures, identities, lifestyles, etc) and how they all integrate and connect in some form. Both aspects of contributing as a global citizen and developing 21sts-century skills will help navigate being an individual in various communities. Mosaic will cheer on students and other members of SU's community to respect other worldviews whether if it's in the residence halls or halfway across the world during a study abroad program.
Faculty and staff members are also involved in the process of wanting to help students develop as much as they can here so when they graduate, they can take with them these important lessons.
For instance, with student workers, the faculty member needs to help the student with tasks to help them grow in areas where they are curious and want to learn about. The vision is for members of the SU community to engage in broad activities spread across campus to be more well-rounded and to live more holistically.
Faculty and staff members are invited to various workshops generated by Dela Cruz to learn about the general idea of Mosaic. She will also host events for student organization advisors throughout the academic school year. Consultations are open to anyone as well who wants to learn about how to align this framework with their department and student organizations are welcome to ask Dela Cruz to come and talk to them about what this framework is.
This leads to the question: How should students get involved in tracking their Mosaic progress? Since students are required to meet with their academic advisor, these advisors have received information regarding what the program is and Dela Cruz and her team are working on guiding academic advisors on how to further promote this holistic framework to students.
DelaCruz mentions that a lot of experiences that students need to help them learn and develop as individuals are informal. From learning to live with someone else as a first-year in a residence hall, to group work in extracurricular activities, Mosaic will lead students in navigating various interpersonal conflicts.
The program director will also announce (usually on Postmaster) when various informational lunches and dinners for students will happen for them to come and learn about Mosaic. On that same note, Mosaic and its team members will also be partnering with other departments on campus to promote more group events like the first year dinner to discuss what community looks like. This fun opportunity will allow students to talk with others about what the SU community looks like to them and more. This event will feature a three-course dinner curated by El Monumento, 600 Degrees Pizza, or Galaxy cupcakes.
Launching soon, Mosaic will offer a 'mini-grant' to members of the SU community to apply for. This opportunity will support learning wherever it happens: whether if it's an informal or formal setting. Students, faculty and staff will be eligible to apply for $250 for a learning experience that can relate to one or more of the five core values of Mosaic. For example, if a student wanted to reflect on the political discussions and demographics of the local area (which fits in with wanting to be more civically engaged and contributing to the political climate of the world) and wanted tickets to a local debate, then they can apply for the mini-grant.
Students will be required to do some form of articulation/reflection in a way that is authentic to the individual. With the innovation and fast-paced movement of social media, reflections can also take place in the form of vlogging, blogging, Snapchat stories, etc. This grant is a boundaryless and creative opportunity where non-traditional learning experiences will allow students to both discover hone in on their passions.
Students should keep an eye out for campus notices and the SU app for news of these Mosaic events, and DelaCruz encourages anyone to stop by her office to learn more about this exciting program!