A First Look at Georgetown's New Bookstore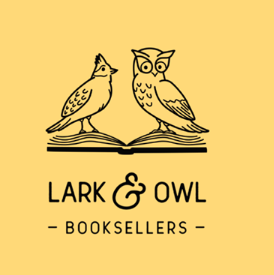 On the cheerful Friday morning during Fall Break, I had the pleasure of interviewing the creators and founders of Georgetown's newest independent bookstore, Lark & Owl, over cups of coffee and chai lattes. Sitting in the quaint cafe of Sweet Lemon Kitchen & Inn, I indulged in a conversation with three of the ten women who are in charge of the heavily anticipated bookstore, ahem, bookhaven.
Jane Estes, Lark and Owl's Project Manager, was once featured in "Georgetown View" in an article written by one of her good friends Kristina Moore, accurately described her as "Mary Poppins meets Melinda Gates." Next to her sat Kristina Moore, (part yoga teacher, extraordinaire, part supermom, and part superhuman) the public relations manager of Lark & Owl. Across from me is Kristin Rountree, who radiates warmth and compassion as she welcomes me into the conversation by telling me about her role as social media and marketing manager.
These three women foreshadow the ambiance and personality behind what customers can expect from the culture and spirit of Lark & Owl: passion, creativity, and warmth. Planning for its grand opening by this November, Lark & Owl will be held in the warehouse space where the Monument Market used to be, located on Austin Avenue and 6th street of Georgetown, Texas.  
To start off my interview I asked the three women who came up the name of the bookstore. The told me that, while discussing each of their lifestyles and routine, Estes and her friends all noticed that some people were night owls and others were the larks, meaning while some are morning people and others prefer the evening. So the bookstore's marketing plan follows what the 'larks' need and what the 'owls' need, Estes explains.
Jane explained to me that she previously was in two book clubs that eventually ended, due partly to the busyness of life and her hectic schedule as a volunteer for the Writer's League of Texas, where they were hosting author visits in people's homes three to four times a year. This past December, Jane even organized a panel of 6 children's books authors and had forty people came and bought stacks of books one after the other. One morning when Moore and Estes were having breakfast at the Monument Cafe discussing which buildings should be renovated, both had agreed that a bookstore was needed in town.
"This is doable. This is absolutely possible," Moore described as she made calculations for their literary vision. Fortunately, within their friend group, they already had five interested, and it wasn't hard finding the other five to join their exciting team.
Lark & Owl is a bookstore, bistro, and a magnificent retail space all at once. The retail experience will be seamlessly integrated with the book experience, Rountree excitedly described. For example, the memoir section will be blank notebooks and pens alongside other paper goods to inspire people to take into their own hand their writing and reading experience.
The store will also be bringing beautiful pieces of artwork from Broad Studios located in Austin alongside other vendors from the local Georgetown area. A statement from the Lark and Owl website reads: "We are pleased to announce our Bistro partners, led by Matt Wright of Wright Bros. Brew & Brew and Better Half. Matt brings with him, Mark Stowe, Rich Reimbolt, Robert Alvarez, Shannon Wilkins, Nathan Leland, John Hillburn, and Cory Simmons. The collective management, culinary, and beverage experience of this group is phenomenal and includes: Violet Crown Cinemas, Jefferey's, Hold Out Brewing, Chuy's national locations, Josephine House, Uchiko, Momofuku, Austin Film Society, Celis Brewing, and more."
The bistro mimics the Lark & Owl mantra by providing coffees, teas, light pastries, and small breakfast plates, whereas in the afternoon there will be to-go services and snacks. Eventually, as the evening progresses, there will be a selection of specialty cocktails, beer, and wine and dessert for night owls to enjoy as well. Their vision for the nightlife? Transforming the outside space of a garden and outdoor seating into a chic coming-together center which will hopefully be one of Georgetown's newest date night spots (picture it now: live music and the warm coziness of an intimate setting!)
Lark & Owl will be open from Sundays through Thursdays from 9:00am to 9:00pm and Saturdays from 9:00am to 11:00pm. A soon-to-be study spot for Southwestern's students, the store will offer a selection of coffee and snacks alongside access to wi-fi and coworking tables. This bookstore will easily be a Georgetown favorite. Lark & Owl's programming vision will also include Mommy & Me sessions, after-school activities for the younger crowd, high school and college programs, book clubs, retiree functions, and more! Author talks will also be a continuation for Estes through Lark & Owl, as they push for the strengthening and growth of community partnerships with the Georgetown area.
Attracting customers from every age, background, religion, and sexuality, Estes emphasized to me that this inclusivity, "Makes for a more interesting conversation and a more diverse audience, and a different perspective to understand other people." In alignment with this view, Kristina agrees with her friend: "When we say everyone is welcome, we mean that everyone is welcome."
"What's the most rewarding and challenging part of starting a business?" I asked the three ladies. They all concluded on the growing excitement and anticipation for their dream to come true. After the official Lark & Owl preview event, the members' own excitement ramped up even more. With the project in swing more than ever at this point, the energy toward the independent bookstore has intensified in all of the best ways. The scope of the work has changed and evolved from the original vision, but with teamwork and a common goal, this was easily achieved.
"Seeing the community rally around us, either by buying Lark & Owl merchandise, wearing the T-shirts, or investing in their Kickstarter fund–it's just exciting to see people say: I believe in you," Kristina said.
All of these women are friends and have their own personalities, which really shines through the way that Lark & Owl has been designed and discussed. "It's fun to be on a truly collaborative team," Estes proclaimed. In the same vein, both Rountree and Moore gushed over the appreciation and love they have received from their family as they have taken on this exciting project.
As our interview came to an end, the three women lit up as they told me what they love to read. While Moore loves browsing through memoirs, self-help books such as Jen Sincero's You are a Badass, Estes devours Houston native author Katherine Center's novels (a recent New York Times bestseller) and children's book author Kate Dicamillo's works (famously known for Because of Winn Dixie.) Finally, Rountree adores her collection of female empowerment books and is currently reading Girl Wash Your Face by Rachel Hollis, a book on how to live your best life.
For more information about Lark and Owl, visit: https://www.larkandowlbooksellers.com/