Tanacon: Not So Much Fun in the Sun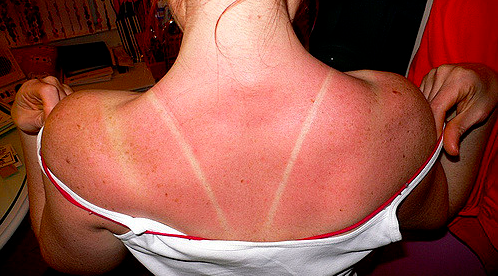 "I know you guys need water. I know you need food," someone shouted these words at 4,000 sunburnt, dehydrated fans as they waited outside Tanacon; the convention organized by YouTuber Tana Mongeau and the entertainment company, Good Times Live. Mongeau announced her event at the end of an hour and eighteen-minute long video concerning Vidcon, a highly recognized YouTube event where fans can meet their favorite creators, attend panels, and make friends at "fan meetups."
Mongeau's lengthy video titled "Why I Won't Be Attending Vidcon 2018: A Rant," consists of the YouTuber expressively explaining the many ways in which she feels Vidcon has failed her in the past. She mentions instances such as security telling her to leave because she wasn't a "featured creator," the many times she was falsely promised to be a "featured creator," and her pointless promotion of an event that refused to treat her how she deserved. After revealing that Vidcon banned her for life, a frustrated Mongeau smugly suggests holding a free convention on the same day and at the same location as Vidcon. While she did follow through with the idea, the event ultimately cost her her reputation.
On June 22, 2018, expectant fans stood in line outside the Mariott Suites Hotel where Tanacon was held, eagerly awaiting their chance to meet their favorite YouTube celebrities. Tana announced the star-studded lineup just a week before the event, excitedly divulging that favorite YouTubers such as Shane Dawson, Emma Chamberlin, Ricky Thompson, Sarah Baska, and Bella Thorne would be in attendance. Four hours into the event, while 1,000 attendees were inside the hotel, 4,000 of the remaining attendees were outside, baking in the California heat. Footage shows employees asking fans to not steal event passes from registration tables, as well as asking them to refrain from passing out. Videos posted after the event show fans jumping over barricades, chanting for refunds, and revealing their intense sunburns. However, the chaos ensuing inside the hotel was equally as disturbing.
Inside the venue, 1,000 teenagers struggled their way through a crowded hotel lobby with a maximum occupancy of 1,018 people. Additionally, attendees noticed no one possessed the $3 passess promised by Tana in the video posted the week preceding the event. Many fans claimed these cheap tickets were not available to begin with, and that those in charge of the event scammed everyone into paying $65 for a V.I.P. pass. Organizers of the event eventually canceled meet-and-greets, and the 130 dollar value goody bags promised to V.I.P fans contained nothing but a condom, a cheap rubber bracelet, and some vegan stickers. A video shows fans wandering around the lobby aimlessly as security screams at them to "follow the leader" to which fans confusedly ask, "Who is the leader?" Another video shows a girl crying as she is escorted out of the jam-packed venue on a stretcher, sobbing as an adult holds her hand through the doorway.  
After six grueling hours of pandemonium and confusion, organizers canceled the event. Thousands of fans vacated the premises with nothing but third-degree sunburns and frustration. After the event's cancellation, those who went to Tanacon began to post videos to YouTube with titles such as "The Tanacon Experience: AWFUL," "I Tried Going to Tanacon So You Don't Have To," "Tanacon Worst Moments," "I'm Done R.I.P. Tanacon," and "I Went to Tanacon and All I Got Was a Condom." Furthermore, famous YouTuber Shane Dawson posted a three-part documentary investigating what went wrong and who was to blame.
Dawson explained that he felt motivated to create such a video due to the number of fans disappointed by the event's cancellation, including those who flew in from areas such as Texas and Florida. Dawson focuses on attempting to find out faults in the original plan, as he communicates with both Mongeau and Good Times Live's 22-year-old CEO, Michael Weist. However, even by the third installation, the truth is nowhere near clear. Mongeau and Weist go back and forth, blaming each other for multiple issues such as the falsely advertised ticket price, numerous safety hazards, and unimpressive goody bags.
In the last five minutes of the three-part series, Dawson holds a scratch piece of paper as he reads information Mongeau and Weist have told him off camera. He reveals three shocking revelations: One, 5,108 of the roughly 5,300 tickets sold were V.I.P.; two, Weist signed a document acknowledging the venue could only hold 1,018 people; and three, only 25 security guards were hired to work the event.
After Dawson released his documentary, companies who were a part of the event, including the ticket company, Veeps, have attempted to reimburse attendees. Additionally, Mongeau has since posted an emotional video titled "Tanacon: The Good, the Bad, and the Ugly." While arrangements have been made to compensate for the disastrous event, no amount of money or apologies will repay those who put their trust in Tana's word, only to be let down by an unfortunate series of events.