The Perfect Valentine's Day Agenda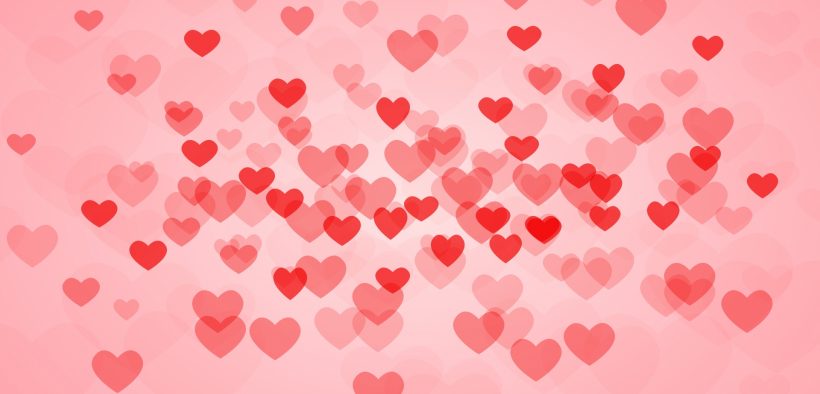 The early months of the year can feel somewhat barren after three months packed full of holidays. Luckily, February offers a day of love and candy to look forward to: Valentine's Day. Whether you're single but still looking for a way to celebrate or are trying to think of a way to spend time with a special someone, Valentine's Day offers all kinds of fun opportunities.
One of the best parts of Valentine's Day is the abundance of sweets. Georgetown gets into the Valentine's Day spirit by hosting an entire event centered around candy, called the Sweet Affair on the Square, which takes place on Saturday, February 11th from 11:00 A.M to 4:00 P.M. If you have a raging sweet tooth or just looking for a unique candy gift, this is the place to be. The event will include a large chocolate fountain, tasting of confections, cookie stacking and pie eating contests, and more. Tickets are $15 and are available for purchase on the Georgetown Square website.
What if you don't want to go out to get your treats? Consider staying in and making them yourself! Baking goodies for yourself and others is a fun way to spread the love on Valentine's Day. Consider red velvet cookies, chocolate cake balls, heart-shaped sugar cookies, or even roses made out of melted Jolly Ranchers. The possibilities are endless!
Looking for something a little more classical? Consider checking out Southwestern's guest concert on Valentine's Day. French hornist Jacquelyn Adams, who had on-Broadway experience with shows like Beauty and the Beast and Legally Blonde, will be playing at the Alma Thomas theater at 7:30 p.m.
Whether it's with your significant other or a group of friends, consider going out to one of Georgetown's many local restaurants to celebrate the holiday. If your morning is open, there's nothing better than freshly made breakfast at Monument Cafe. For dinner, consider classy Wildfire or, for something a little more casual and less expensive, Burger University.
Going out to see a movie is another fun option on Valentine's Day. One romantic movie that will be out is The Space Between Us, which tells the story of 16 year old Gardner Elliot, the first human to grow up on Mars. During his first visit to Earth, Gardner visits a girl he met online and together they attempt to explore the wonders of the planet, despite Gardner's declining health due to Earth's atmosphere. For more mature audiences, Fifty Shades Darker, the sequel film to Fifty Shades of Grey, will also be out on Valentine's Day. In this film, Anastasia Steele and wealthy businessman, Christian Grey, struggle to rebuild trust as Christian's dark past begins to circle them.
If you're looking to save cash, consider staying in and watching some classic romance movies such as Titanic, Crazy Stupid Love, or The Notebook, just to name a few. Add some microwaveable popcorn and boxed candy and it's just as good as the theater.
When it comes down to it, Valentine's Day isn't just a day about romance. It's about spending time with people you care about and welcoming spring. While Valentine's Day can be a daunting holiday for both singles and couples, it doesn't have to go by uncelebrated by anyone. From eating a plethora of candy to going out to dinner or maybe just watching a movie, there's plenty to do for everyone.