SU Radio to Return to Air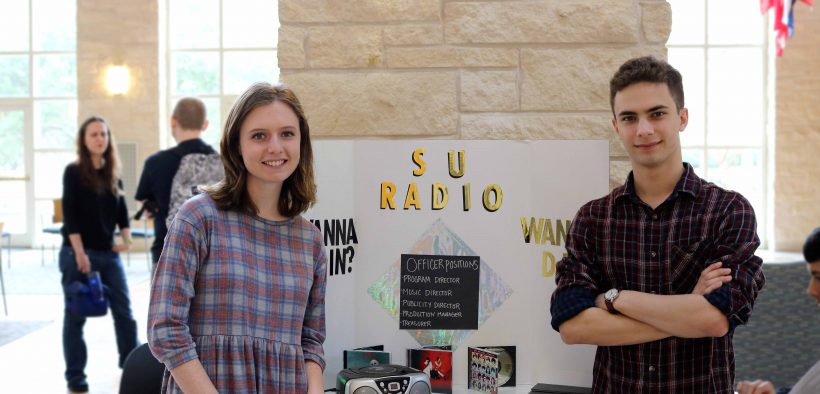 How many of y'all saw Pitch Perfect and wanted to work at their college's radio station? I definitely did, which is why it was disappointing to find out that Southwestern did not have its own radio station.
This weekend, I conducted an interview with First-Year Meredith Rasmussen. She learned that the station had been abandoned last year due to declining membership. The radio station started in 2008 when a group of students received the King Creativity Grant to create an internet radio station. Since then, its popularity among membership and listeners has fluctuated until January 2016 when it was basically abandoned. Since then, no one has worked on the station and it just disappeared. So she took it upon herself to change its fate.
"Restarting the radio station was something that I had been wanting to do basically since arriving on campus," Rasmussen said. "College radio was something that I have been interested in, and I was really disappointed that we didn't have a station."
She reached out to Paul Sicard, the original adviser for the station, who helped her realize that all she needed was to get new members. They still have officer positions available including Program Director, Music Director, Publicity Director, Production Manager, and Treasurer. If you're interested, email her at rasmussm@southwestern.edu.
"There's a lot involved," she explained. "we need to schedule programs and music shows, so the more people we can find that are interested straight off the bat, the faster we can get up and running!"
She talked about how she was excited for the station, but that there were a lot of things that had to be done. She hopes to have the first meeting on Feb. 20th so that they can hold  officer elections and get to work. Keep an eye on Campus Notices to announce the official meeting place and time.
"I really want to curate an open and involved community of students that are interested in having the station, and so far it's going really well!" Rasmussen said.
They're still trying to find a physical space for the station to broadcast from and meetings to take place, as the old room it was in has been re-purposed. the station is not running yet, and it might be a few weeks before they can get on the air. Currently, you can find the homepage for the station at http://www.southwestern.edu/radio/index.php. When the radio station begins to broadcast, you can listen to it there.
To stay updated with the progress of the station, like their Facebook page Southwestern University Radio.