Discover the World, Experience Study Abroad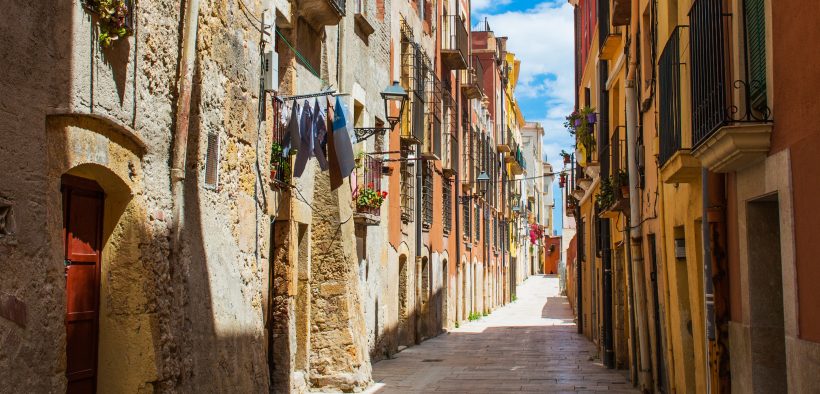 Consider the age old question of whether travel broadens the mind. Based on the fundamental Southwestern values of fostering diverse perspectives and promoting lifelong learning through a passion for personal and intellectual growth, the experience of studying abroad certainly provides a unique and exciting answer. After all, about 50 percent of Southwestern students will study abroad during their four years here on campus.  
If you want to study abroad, there are two types of programs that are available for you to apply. SU currently offers four abroad Southwestern Programs, SU London, SU Cuzco, SU Buenos Aires, and SU Granada, as well as two off-campus programs in Washington DC and the New York Arts in New York City. The second venue to study abroad is through a Provider Program, where an specific organization will expedite the study abroad process, serving as the intermediary for communication between SU and the foreign institution.
A current student shared their study abroad experience in Granada, Spain in the fall 2016 semester. During their time there, they lived with a host family that consisted of a husband, wife, and two young children.
Studying abroad is a time for personal and cultural exploration. One of the aspects of cultural exploration is recognizing your own perspective and how you are positioned within a different cultural perspective.

"I learned a lot about the difference between the American lifestyle in terms of living outside the home, rather than in. I improved my Spanish and took a lot of Spanish culture/history classes and learned a lot about the history of Spain and why the culture is the way it is today." the student said.
However, the experience of traveling to study abroad for the summer or a semester does not come without its own unique set of challenges.

"The most challenging part was being so far away from my friends and family that I'm so used to being around all the time here." the student said. " I struggled with having so much fun seeing and learning so many things, but at the same time thinking of my friends and family and how much I'd like them to come see  and do these things too. "
Coming to the States and back to the Southwestern campus, students readjust to SU campus life and reminiscence about aspects of their experience abroad. Many may miss the experience of being immersed in the culture of a different country and the people they encountered along their journey.

"I really miss the Spanish nightlife and the walkability of living in a city that's so concentrated. Also, now I miss a lot of the people I made friends with at the University of Granada and in my organization because we all became very close pretty quickly." the student said
Among the bits of wisdom and knowledge gained during their experience, students learn how to articulate their time spent abroad in different ways, whether it be a section on a resume or an everyday conversation. The skills and memories gained while studying abroad are just as diverse and varied as each individual's study abroad experience. One student also encouraged their fellow Southwestern students to consider studying abroad.

"I would tell anyone considering studying abroad to just go for it. There may be some awkward or uncomfortable moments and there will be things you miss, but you will have so much fun and meet so many incredible people that anything that was  even slightly inconvenient that you experience abroad will be more than worth it." the student said.
The deadline to study abroad for the fall semester is quickly approaching on March 1. Please visit the Office of Intercultural Learning, located on the second floor of Prothro, for more information about specific programs or where to begin. After all, nobody can discover the world for someone else, so why not explore the options to discover the world for yourself?