A Sneak Peek at SXSW Lineup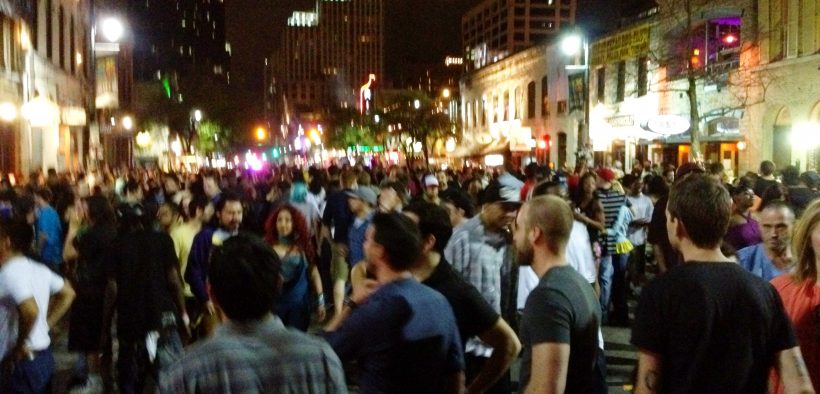 Every year the city of Austin hosts a ten-day celebration of film, music and interactive media during the internationally recognized festival South by South West.
South by South West (SXSW) serves as a gathering place for experts and innovators in the interactive, film, and music industries, showcasing new technology, burgeoning talent, and most importantly, creativity. The festival accommodates exclusive screenings and exhibitions, providing a wealth of networking opportunities for industry professionals and enthusiasts alike.
SXSW boasts an impressive turnout every year, with over 80,000 registered attendees participating in 2015. The majority of screenings, conferences, and concerts require a pass to attend, categorized by Interactive, Film, and Music. Gaining access to the ten-day panoply of events comes at a steep cost–$1200 for any of the three festival passes respectively or a three-in-one Platinum badge at $1550.
Amidst the official festivities however are hundreds of destinations and unaffiliated sideshows open to the public, attracting roughly 400,000 tourists and Austin natives each year. Pass holder or not, there is simply no shortage of things to see, people to meet, and discoveries to be made.
The festival is centered around the Austin Convention Center, located in the heart of downtown Austin. The huge influx of attendees welcomes booming turnout at venues, restaurants and bars, and other local business in the far reaching radius of SXSW. While often crowded, every destination is accessible by foot, shuttle, or by Austin Cycle bikes located throughout downtown.
The Interactive festival acts as a converging point for worldwide interactive media creators and developers. The realm of interactive media encompasses digital technology where audio and visual media can be controlled or influenced by user input, creating an immersive experience. Included in the schedule are parties, award shows, and conferences for professionals to mix and mingle, as well as unveil the latest developments in interactive media.
Both the Film and Music festivals run for nearly the entire ten-day span of SXSW, bringing together an incredibly diverse range of cinema, from amateur to Hollywood A-list features, alongside a staggering number of artists across all genres of music.
The Film festival attracts individuals from across the spectrum of filmmaking; directors, cast, crew, and fans all gather for this week-long spectacle.
Most notably, the SXSW Film festival provides amateur filmmakers the chance of having their work chosen to be screened for critical and enthusiastic audiences of thousands.
Interactive media and film aside, the broadest array of events falls under the Music festival schedule. Included in the nearly overwhelming lineup are hundreds of artists, ranging from indie rock and international bands to booming trap DJs and a slew of rising rap stars. Music enthusiasts and concert-lovers will have to make plenty of difficult decisions when deciding which artists' shows they wish to attend throughout the network of local venues in downtown Austin.
Under the rap and hip-hop category falls some of 2016's most prolific hypebeast rappers like Lil Yachty, Lil Uzi Vert, Young Thug, Rae Sremmurd, and even the loveable one hit wonder Desiigner. For those who vibe with conscious or laid back hip-hop, artists like Mick Jenkins, Anderson. Paak, NxWorries, and Nas will be bringing their wavy swagger on stage thoughout the week.
The lineup also includes a wide range of DJ sets and other EDM acts to fit any mood. Pop-oriented artists include CHVRCHES, X Ambassadors, Bauuer, and BØRNS, while more leftfield electronica artists like Neon Indian, Jamie xx and Louis the Child add some flair to the digital scene. Rising producer and one-man-band Jack Garratt from the UK, known for his hit single Worry will be performing several times during the week.
The indie and alternative selection offers no shortage of trendy new acts who made waves in 2016, including Big Thief, Frankie Cosmos, Alex G, Chicano Batman, and Austin locals White Denim and Wild Child. Frankie Cosmos' sophomore LP Next Thing was included in Pitchfork's top 50 albums of the year, published in December.
SXSW kicks off on March 10, coming to a close on March 19. Whether you are a registered pass owner or on a budget, the bustling crowds, inclusive atmosphere and overflowing creativity emerging from this festival will ensure every attendee has an unforgettable experience.