SGA Vice Presidential Candidate Profile: Parker Wilson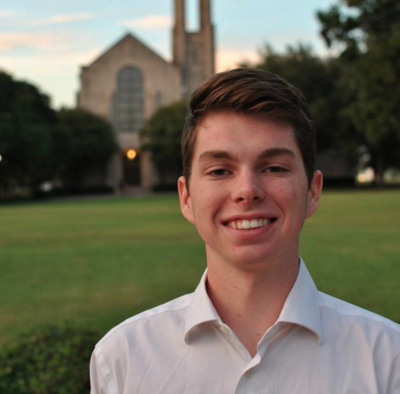 Hometown: Dallas, TX
Major: Chemistry
Class Year: 2018
Why did you decide to run for SGA Vice President?
I decided to run for SGA Vice President to make more positive change on campus and be a big part of the transformation that SGA is going through. In addition, I have always sought to be in a more involved position on campus.
What changes are you hoping to make at SU?
I am hoping to better facilitate student-faculty communication and growth as well as bring about a more involved culture around this school. I look to be an integral part in many of the future actions within student government and I feel I can bring about real tangible change that will benefit the mass amount of SU students.
What has been your favorite moment at Southwestern?
My favorite moment at SU must have been the time performed at SING with my brothers in March 2015. I really enjoyed that event and it was a blast getting to perform.
Is there any other message you want to get out to the student body?
I am here to help you, the students, and I want to make this campus to be as well connected and active as possible. We can make this school great, but we need leaders that believe in pushing forward. I believe I can be that person to push us onto the next level.