Women's Basketball Rebounding to the Tournament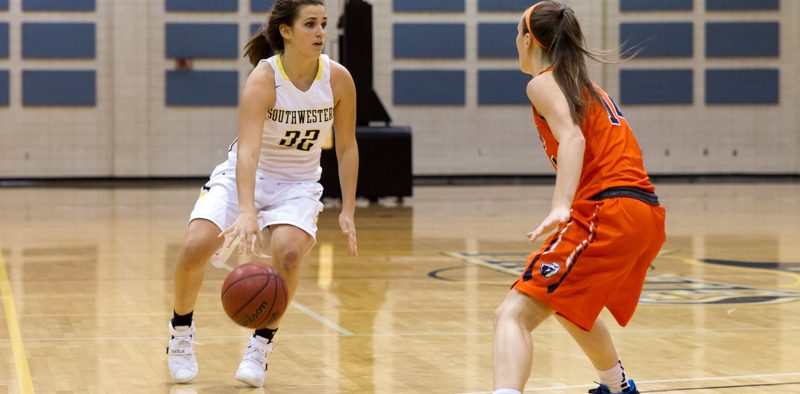 Photo Courtesy of SU Athletics
By: Julie Swets
A dominating 71-53 victory over the University of Dallas on February 13 secured the Pirate Women's Basketball Team's fifth place conference finish and a spot in the SCAC Championship Tournament. After winning the tournament last year, the Pirates (8-16, 5-8) are excited for another opportunity to compete and ready to defend their title.
Brianna Turney, junior, reflected on some obstacles her team has overcome to get to this spot. "There have been very few practices where we have had all 16 of us healthy enough to practice, so that has definitely been a challenge," she said.
In addition to injury, the Pirates have had to adjust to losing six seniors from last year and playing for new head coach Lori Morris, but Turney is proud of how they have adapted. "We have a very young team this year, but I feel like everyone has stepped up in their own way and done some really good things to help out the team as a whole."
Sophomore Renee Walker acknowledged the specific things the young team has been focusing on as they aim for their second consecutive SCAC Championship. "We really have been working to up the tempo of our game," she said. "We like to keep the pace high and run on teams because we play much better when we are running and scoring easy baskets in transition."
Walker also recognizes the influence of the few upperclassmen, senior Audrey Garcia and juniors Olivia Podaras and Brianna Turney. "[They] stepped up and have been great leaders this year for the team," she said.
Clearly this leadership on the Pirate Women's Team is intentional and effective. Turney, who is graduating early, expresses her commitment to her team as she reaches the end of her last season as a Pirate. "I do my best to lead by example and spending extra time in the gym and getting shots up, but I also do my best to be there for them and help them out in any way I can," she mentioned.
The Pirates close out the regular season by hosting Texas Lutheran University (13-11, 9-4) on February 19 at 6:00 P.M. Then, the Pirates' leadership and motivation will be tested on February 26, the first of the three days of the SCAC Basketball Championships, held at Centenary College in Shreveport, LA.
"There is nothing like the feeling of climbing up that ladder and cutting the net down after winning the championship game," Turney said. "I can't wait to hopefully experience that feeling again in a couple of weeks."