Traveling: The Fashion That Never Goes Out of Style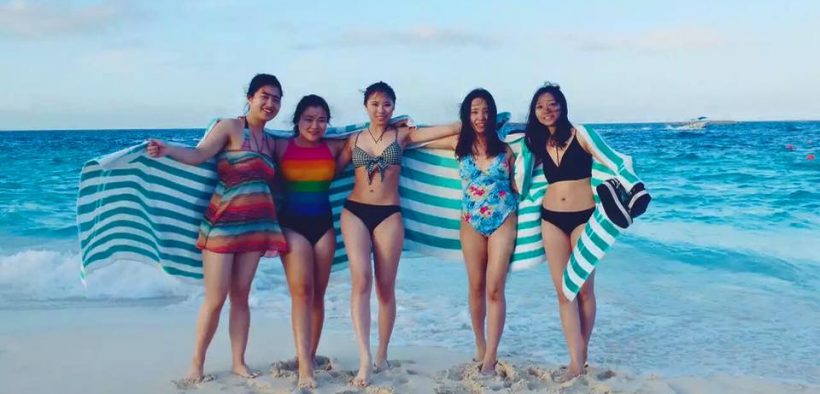 By Chloe Lu
What was your favorite Christmas gift in 2015? How about the most memorable one you ever received? Bose headphones? The trendy coat? For me, I did something stylish this year. I visited my friend in Boston and soon after, we went on a trip to the Bahamas where we enjoyed feeding sharks, snorkeling, scuba diving and watching the Junkanoo celebration on New Year's Eve.
Travel while you're young and able. Don't worry about the money, just make it work. Experience is far more valuable than money will ever be. How many times have you actually had the guts to do it?
       As an international student, I am fortunate to have the chance to visit many parts of the world. I came to the US three years ago and experienced the SU London program sophomore year. My next destination is Caen, France, this summer.
        My freshman year, a senior friend told me, "Study abroad as much as you can."  
     I'd like to pass it on to you. Studying abroad is a great way to enhance your educational experience. I've been inspired and encouraged when I begin to feel fear and self-doubt. But somewhere deep inside me, there is a voice telling me that I am going to make it work and all I need to do is persevere.
    Money is not the major issue. The point is that if you save up the money you would spend on unnecessary items, you will be surprised by how much you have. Many people spend their money on alcohol, tobacco and, not surprisingly, regular coffee trips. According to USA Today, Americans who  buy coffee throughout the week spend on average $1,092 annually. Google the inside tips of "how to travel on budget" and you will find almost 600 million results.
   In three months we will have summer break so why not offer yourself a gift of traveling? Trust me, traveling the world is one trend that never goes out of style.