Austin, Bring Me Your Love: City and Colour Review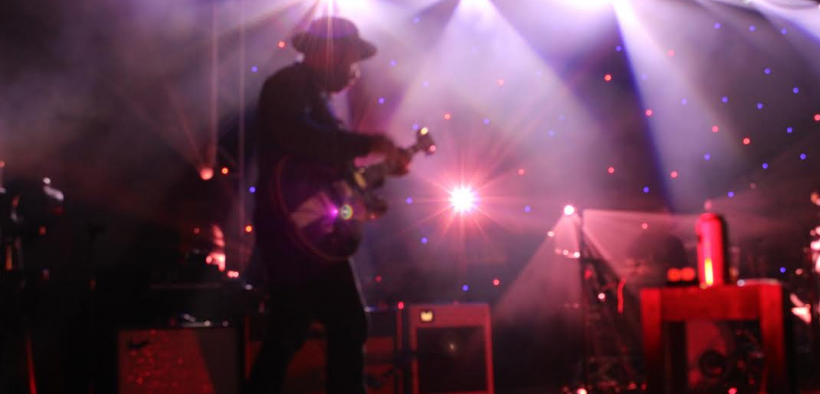 By Emily Booher
For most people, an evening of 40 degree weather means staying in with Netflix and takeout. But for Austinites, it's no different than any other night, and the show actually does go on.
This is exactly what happened at Stubb's outdoor amphitheater for a sold out crowd on a chilly Friday night. These concertgoers were eager for their chance to be warmed by the lyrics and words of none other than Dallas Green, better known as City and Colour.  
With stage lights the color of a sunset, the entire audience was immersed by the mind and soul of this charismatic songwriter. Adorned in a top hat and button down, Green's vibe was honest, pure, and raw. He smiled softly yet incredulously at his listeners, almost in awe of their attention. After playing his first few ballads, he finally stopped to speak, "Everyone trying to keep warm out there? This next one is long, and sad, and slow, hopefully it'll keep you moving…"
Moving into his sentimental fan favorite Hello, I'm in Delaware, Green crooned the lyrics,  "But I will see you again, I will see you again a long time from now." Acoustic and moving, its' sound was warm against the frigid air hanging above the venue.
Green's entire setlist was profound, intriguing, and at times heart wrenching. It was apparent this man on stage had gone through more than his fair share of heartache and tribulations, yet his optimism and lust for life showed through even his darkest lyric. In his more upbeat ballad Waiting, he declared, "Say goodbye to love, hold your head up high… we're all just waiting to die" with such soul, even the morbid first line of the song "a coma might feel better than this" lost its morbidity.
Accounting for his fifth studio release in 2015, Green's gained a wide fan base through the years. His poetic lyrics are both impossibly romantic and heavily realistic. He has such a way with words that he pulls his listeners in as if they've been reading a riveting novel.
Now traveling with a backup band of some of the music industry's finest musicians, Green knows his success has been more than pure luck. He graciously stopped toward the end of his set, telling the tale of a younger Dallas Green, playing Stubb's indoor stage a mere 13 years ago to an audience of one, the bartender.
Flashing forward to 2016 in front of a sold out crowd, the songster looked upon his listeners like they all had completed the long journey together. Conducting his encore with his most popular love song to date, The Girl, the audience screamed along every lyric with such gusto you'd think they had written it with him. It was in that moment, one could almost have sworn the temperature outside had gotten at least 20 degrees warmer.