Student Obtains Yoga Instructor, Nutrition Certification: Offers Free Services to Peers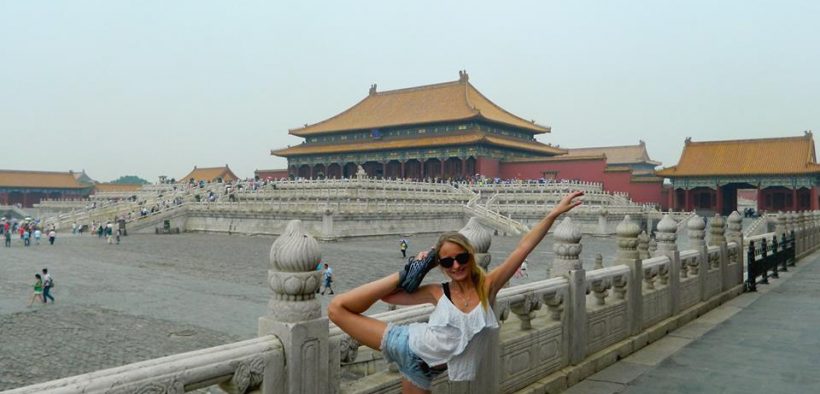 By Jayden Beatty
200 hours of yoga and four months of nutrition classes later sophomore transfer student, Krista Everson became a certified yoga instructor and nutritionist.
"My mom brought me to a yoga class at around the age of 12 and I ended up having some weird health issues in high school which resulted in me not being able to eat gluten or dairy.," Everson said. "That is what got me interested in what proper nutrition is."
Everson has been working on her certifications since spring and was officially certified in June. 200 hours of training is required for the yoga certification.
The 20 day training program through Bohdi Yoga which is based on the Baron Baptiste Program was done in 10 day intervals where Everson did 10-12 hours of yoga per day.
With the nickname "Yoga Princess," often times Everson incorporates her dance background while instructing yoga.
Everson has been trained in dance under the New York City Ballet and the Rockets. She is knowledgeable in all styles but prefers ballet.
"Yoga was a bit part of my life when dealing with struggles in high school," Everson said. "Adding the nutrition and learning how to live healthily and how to take care of your body became a real passion of mine that I wanted to share with other."
Everson completed her nutrition certification through the  four month long ISSA program. Everson had to complete a series of quizzes, tests, and a 2 month long case study.
"The nutrition I focus on is for the everyday person and people with different health issues and lifestyles," Everson said. "We are all different so everyone's needs are different. In order to help people eat and exercise healthy they need to be able to perform to the best of their ability while living a happy lifestyle."
Everson currently teaches dance and yoga at a variety of locations including Bohdi Yoga, Whole Foods, Nordstrom, and gives free classes to interested students in Brown Cody Hall.
Everson said that she is more than willing to give free classes and advice on fitness and nutrition to anyone interested.
When asked what advice she would give to fitness beginners
Everson said to not be intimidated because everyone was once a beginner.
"You also can't take it too seriously and you have to learn to laugh at yourself," Everson said. "Its good to know that you are surrounded by people who are where they need to be. Just like in life everyone is on a different journey so it doesn't matter where you're at as long as you showed up to your mat and are willing to work. Giving the best of yourself and knowing that you are where you're supposed to be."