Southwestern Disseminates Hazing Prevention Information as part of National Hazing Prevention Week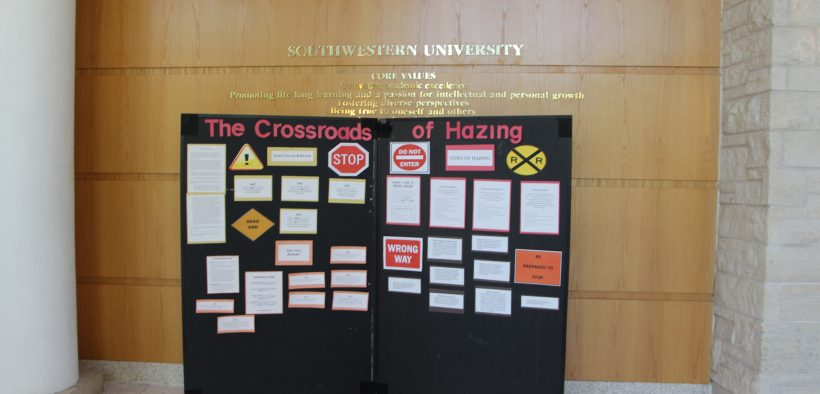 This week, Student Activities distributes information about the harmful effects of hazing as a means to induct new members into an organization. Student Activities has invited a guest speaker to discuss anti-hazing this evening in the Lynda Ballroom at 6 p.m. Subsequent events include a panel discussion in the Lynda Ballroom tomorrow at 7 p.m., a silent march at 12:30 p.m. in the Bishops Lounge, nd a screening and discussion of the film "We Don't Haze" on Thursday at 7 p.m.
Students Activities also will run an information table by the Commons, equipped with buttons and brochures with myths and facts about hazing prevention. Around campus, Student Activities placed multiple signs with facts and statistics regarding hazing alongside a schedule of NHPW events on campus.