Political Science Department Welcomes New Female Professor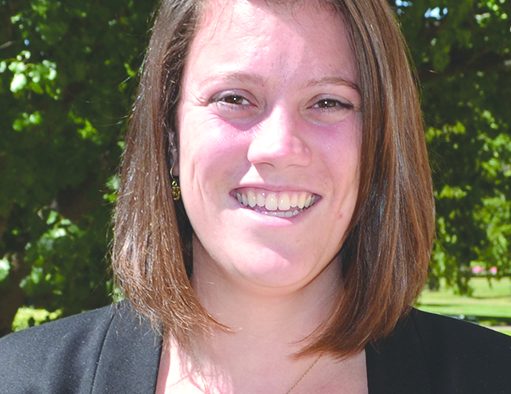 By: Jayden Beatty
It all started with The West Wing. The newest edition to Southwestern's Political Science department, Dr. Emily Sydnor, fell in love with American politics while watching the hit TV show in high school.
With an undergraduate degree from George Washington University in Political Communication and a PhD in Government from the University of Virginia, Dr. Sydnor has maintained that passion and now teaches two classes at Southwestern.
As an undergraduate student Dr. Sydnor believed that she wanted to be a press secretary. This dream changed after Dr. Sydnor completed her senior thesis.
"I liked the research and I discovered that I didn't like the things you needed to do to be a good press secretary," Dr. Sydnor said. "After a professor asked me what I was going to do for graduate school I decided that I would go to the University of Virginia where I got to do more research and more teaching."
Dr. Sydnor said that Southwestern was a good fit for her because of her love for teaching and being able to discuss research with students and bounce ideas off of different people.
"I really like the teacher scholar model that the faculty seem to espouse here," Dr. Sydnor said. "When I interviewed for the position with Dr. Gaunder and Dr. Mariotti, we hit it off immediately as we discussed the idea that teaching and academic research should go together and that ideas that we have in and out of class can inform our research as academics and political scientists just like how our research should inform how we teach politics."
Along with teaching, Dr. Sydnor is currently working on two research projects including one with a recent UVA graduate on media curation and how curated media shapes the way people engage with news.
Dr. Sydnor is also refining the work she did for her dissertation that dealt with the interaction of incivility in the media and the way people deal with conflict and argumentation to shape political decisions.
Dr. Sydnor said that students are the people who motivate her.
"I like to get to know the students," Dr. Sydnor said. "It's fun for me to learn what it is about politics that they think is interesting and build that out into a broader understanding of what's really going on. It's fun to see that students feel as strongly about things as I do."
As a professor, Dr. Sydnor hopes that students can remember something from her classes five years later and remember it fondly.
"A good student is anyone who puts in the effort to really understand the material," Dr. Sydnor said. "A good student doesn't have to be the one who writes the best paper or provides the best comment in class but is someone who really wants to get something out of the material and conversations. It's someone who is engaged and invested in learning."