Spoken Word Event for MLK Dream Week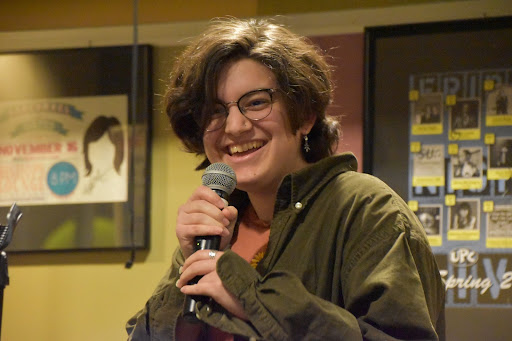 written by Danielle Ferebee
While it's important for students to speak their minds, there's rarely an outlet for them to do so. This Spoken Word event opened the door for students to truly speak and the outlet was poetry. A few brave students stepped on stage and spoke their minds, whether it was through haikus or limericks or even spoken songs, these students inspired us all. One powerful message written by sophomore Jinx Wiener had the Cove speechless: "I am not a mosaic of everyone I've ever met, / I think if I was / I would be cold and callous and rough".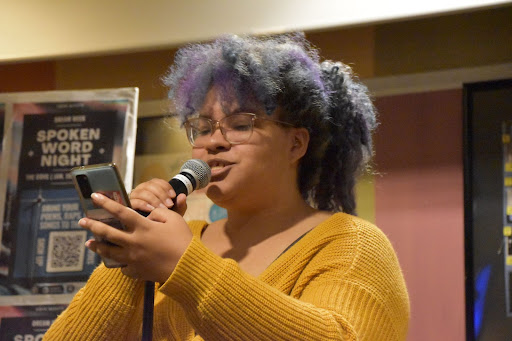 Martin Luther King Jr. was a powerful orator who brought forth immense change in our society. With his message still inspiring people today, Southwestern honored his memory during what was called "MLK Dream Week". A week of events encouraging students to participate and enjoy activities that allowed them to express their creative freedom, while sharing in meaningful experiences together. Thursday night's Spoken Word event in the Cove gave students a chance to speak from the heart, and impact their fellow peers the same way MLK did: through the power of public speaking.
Daniela Echevarria sang a song titled "Caffeine". Daniela said that she "was inspired by the ever present addiction due to the stresses of life and the need to always do more." I think that Dani's song took a refreshingly light hearted approach to the effects of stress on students by enabling the audience to laugh it off as something manageable.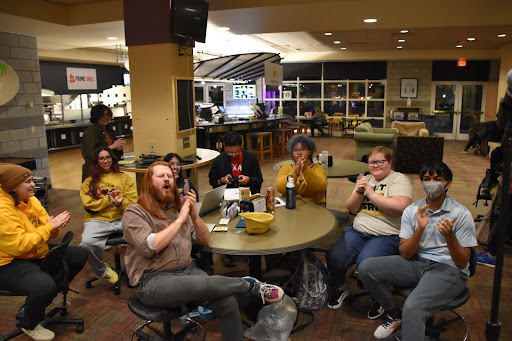 By the end of the event, the audience was applauding loudly for the students who spoke. MLK taught us that it's important to seize opportunities to share your unique perspective with the world. Your voice can only be heard if you speak, which is just what these prolific spoken word artists did.

Still Hope
Tied and chained with no sense of direction
Another crime, another sin to add to the collection
Without attention or detection
It's gone on long enough
It's time we call their bluff
For their sakes and their posterity
Not charity, but clarity
To identify the wrongs
To hear the caged bird's songs
As Dr. King so passionately spoke,
"We must accept finite disappointment,
But never lose infinite hope".

©Danielle Ferebee 2023