Student Opinions On The New Laundry System: CS2GO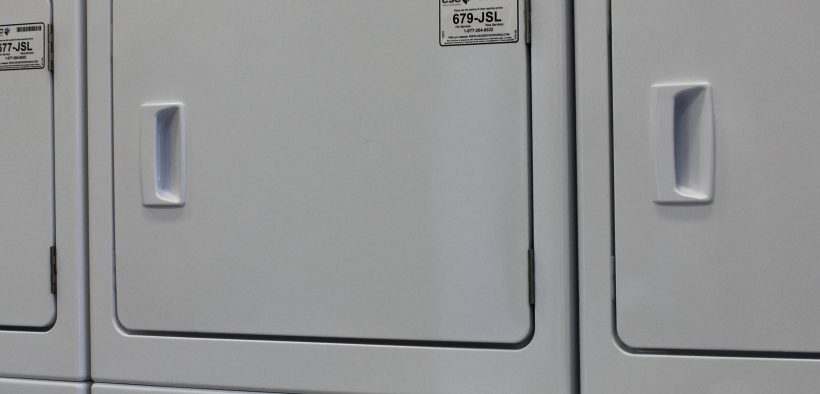 Southwestern recently switched our campus laundry machines over to the CS2GO App. This change has been accompanied by a load of frustration as the entire campus has undergone the learning curve of working the app. Not only does one have to download the app, they also have to say where they go to school, what laundry room they're in, what machine number they'd like to use– oh yeah AND enter their credit card information. This system is akin to ResNet: the campus wifi host that frustrates the shit out of us Pirates. ARG! Under the CS2GO app, we have lost our buried treasure: the laundry faire that was included in our tuition.

I'm nostalgic for the good ole days. When I lived in Clark freshman year, I was able to walk barefoot down the hallway– swipe my pirate card, and throw in a load. Now, I have to hobble ALL the way across the parking lot, whip out my card, race to the door before it locks again, AND THEN deal with this annoying app!
Although the new washing machines are great, and we all know I had my qualms about the old ones. (read my satirical article complaining about the old laundry machines here)
This new app is just too much.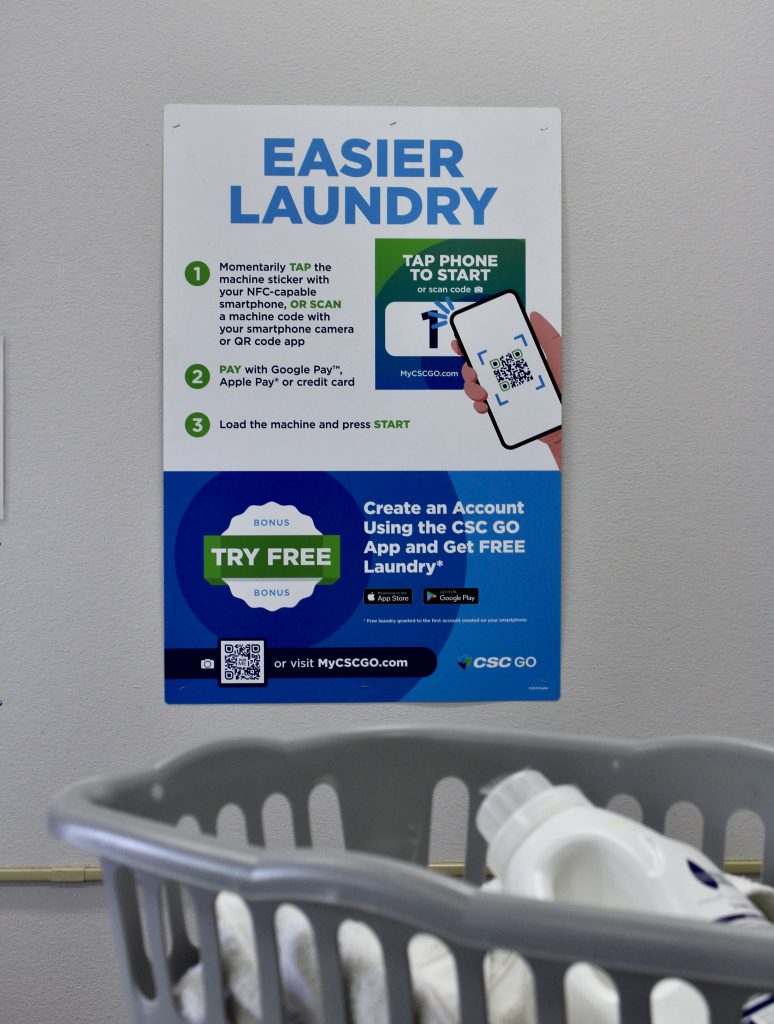 "If you don't sign up and make an account with it, you pay an extra 25 cents per load and the app doesn't do a good job of informing you about that." –Iris Dannelley

"It's annoying." – Me

"I wish they still had a Pirate card option." – Luke Getman

Ash Delas hasn't bothered to try out the new machines because we can't use pirate bucks, and that "sucks"– her words not mine. However, most students once they got the hang of it, came to like the new system.

"It's fine, it took a minute to get used to but after I did– it's pretty fast." – Andrew Cutting

"I think some features about it are good – it automatically lets you know when your clothes are done, which is nice." – Marley Sensenderfer from my stats class

"I like it honestly. It's super easy and I like the notifications I get when it's done." – Cynthia Bashara

When change occurs: we adapt, acclimate, and ultimately evolve. This is true for all aspects of life– including adjusting to the new campus laundry system.