October is Domestic Violence Awareness Month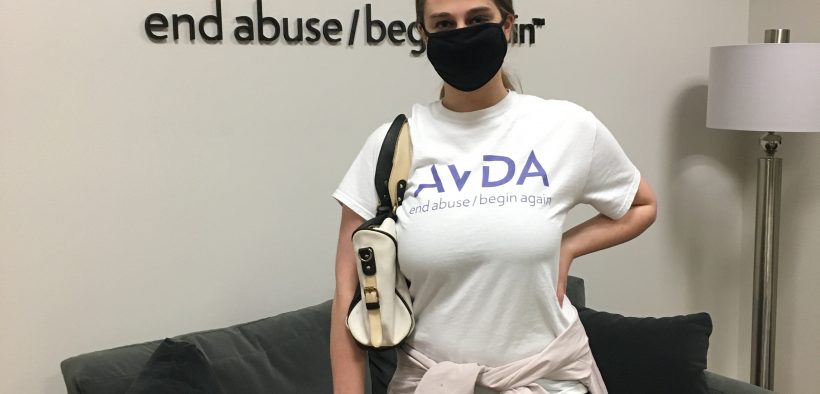 Disclaimer: The information presented in this article should not be taken as professional advice. Content warning: This article mentions domestic violence, mental disorders, substance abuse, and suicidal ideation. If you or a loved one is experiencing domestic violence, please call the National Coalition Against Domestic Violence's hotline number at 1-800-799-SAFE (7233) or chat with a trained professional on their website https://www.thehotline.org/.
As October has come to a close, many people have participated in domestic violence awareness. DVAM (Domestic Violence Awareness Month) is just one month, but, unfortunately, domestic violence can and does happen at any time. During the COVID-19 pandemic, there has been a massive increase in the number of domestic violence reported to law enforcement. Domestic violence thrives in isolation.
Texas has one of the highest domestic violence rates in the United States. According to the NCADV (National Coalition on Domestic Violence) "40.1% of Texas women and 34.9% of Texas men experience intimate partner physical violence, intimate partner rape and/or intimate partner stalking in their lifetimes." College-aged people are the most prone to becoming a victim of domestic violence. Especially women and marginalized populations such as LGBT+people, Native Americans, and homeless people are more prone to becoming victims of domestic violence, but domestic violence affects every demographic.
Some may wonder, what does domestic violence mean? Domestic violence is emotional, physical, financial, sexual, spiritual, or psychological abuse against an intimate partner. If you are wondering if you are being abused in your relationship, you may want to ask yourself these questions: Does my partner threaten to harm me, my family, or my pets? Does my partner tell me that I am worthless and that no one else will ever love me? Does your partner isolate you from your friends and your family? Does your partner control your behavior and monitor your movements and whereabouts? Does your partner tell you that you are crazy? Does your partner demean you in public or in private? Does your partner constantly criticize you? Does your partner blame you for everything that goes wrong? Does your partner stalk you? Does your partner cause you to feel guilt over things that are not your fault? Does your partner threaten to take away your children? The cycle of abuse includes tensions building, an abusive incident happening, reconciliation, and then a honeymoon phase. If you said yes to any of these questions, please call the National Coalition for Domestic Violence's Hotline at 1-800-799-SAFE (7233) or chat with a trained professional on their website https://www.thehotline.org/.
The United States is experiencing a pandemic of intimate partner violence throughout COVID-19, and many domestic violence shelters are at full capacity. For some survivors, reporting their abuse to the police is difficult, if they have had to change how they or their partner works, if their children have had changes to their school schedules, or if they are immuno-compromised and it is not safe for them to be in police stations and/or shelters.
Some victims of domestic violence find it very hard to report their abuse. We only know the number of reported abuse cases, but many abuse cases are not reported for a variety of reasons. Some may fear retaliation from their partners. Others are ashamed of the abuse that they have been put through. Some people do not have the financial capability to move out of the home and away from their abusive partner, and some cannot move to a domestic violence shelter, especially if there is not a shelter nearby their workplace and/or if they have young children and/or pets. For survivors that are able to report their abuse, many call domestic violence hotlines to receive advice on how to become safe, and many report their case to law enforcement.
This is not the end of troubles for survivors of domestic abuse, though, as there can be some issues with seeking help from a domestic violence shelter and/or police department. Shelters sometimes cannot intervene quickly enough to safely separate the survivor from their abuser, which may lead to serious injury or death of a victim by their abuser. Police officers sometimes do not believe survivors of domestic violence and refuse to file a report and/or start a case for them. Delays in receiving a protective order, meaning that the abuser must stay a certain distance away from the survivor, often take time and money that some survivors do not have.
Domestic abuse often takes a long-term toll on survivors' health and finances. Most survivors have moderate to severe mental health issues as a result of domestic abuse. Prevalent conditions include CPTSD (complex post-traumatic stress disorder), sleeping disorders, suicidal ideation, substance abuse issues, depression, and self-harm. Physical health issues are also prevalent in survivors, such as scars, issues with genitalia functioning, bladder conditions, burn marks, and/or auto-immune disorders.
Intimate partner violence can be very hard to spot. Some abusers put on a fake "nice person" persona in public or around other people so that people would never guess that they are abusive to their partner. Others threaten violence or some sort of punishment to their victim if their victim were to speak out about their abuse.
It is important to be able to recognize signs of domestic violence in a person. Some signs include: a person spending less time around friends and family, bruises or scars on a person's body, severe changes in a person's mood or behavior, a person dressing drastically different than they used to, a person's partner treating them roughly when you are around them, you feeling uncomfortable around a person's partner, if a person's partner is a repeat offender of abusive behavior, if the partner does not like the person spending time with people other than themselves, and/or if the person is in denial that they are being abused by their partner. Being aware of these signs in a person could help you save their life.
I volunteer at a domestic violence shelter in the Austin area and have volunteered at AVDA, Aid to Victims of Domestic Abuse, a domestic violence crisis center in Houston (Texas). Helping survivors get the care and safety that they deserve is so rewarding. I have seen people's lives transformed in these non-profits, as they finally have a safe place where they can heal. If you are interested in volunteering, donating, or learning more about how to help survivors of domestic violence, I have compiled a list of resources below. Everyone deserves safety and peace in their home. Love should not hurt!


NCADV (National Coalition Against Domestic Violence) throughout the United States
SAFE Alliance (Stop Abuse for Everyone) in Austin, Texas
Hope Alliance in Round Rock, Texas
Texas Council on Family Violence throughout Texas
AVDA (Aid to Victims of Domestic Violence) in Houston, Texas
University of Texas Domestic Violence Law Clinic in Austin, Texas
Travis County Attorney, Victim/Witness Attorney in Travis County, Texas
Texas Legal Services Center throughout Texas
Texas Civil Rights Project throughout Texas
Greater San Marcos Youth Council in San Marcos, Texas