Review of documentary "Framing Britney Spears"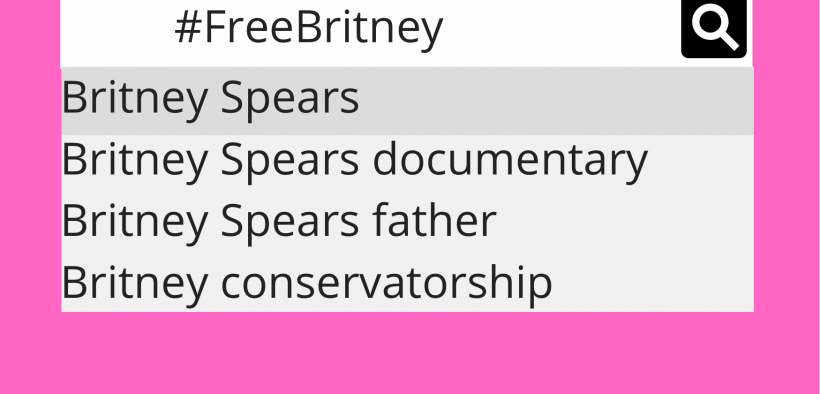 I have always been a fan of Britney Spears. When she had a very public mental breakdown in 2007, I was only eight years old and I did not understand why she would have shaved her head and attacked a paparazzi's car. I just heard people calling her "crazy," and went along with it. It was not until around high school that I began to understand that Britney was struggling with mental health problems during that dark period of her life. And no wonder, the media, and paparazzi were constantly criticizing her, her famous sixteen-year-old sister had become unexpectedly pregnant, she had been struggling with drug addiction, going through a divorce, and lost custody of her kids all in 2007. Plus, she had been involuntarily sent to a psychiatric hospital. All in one year. No wonder she acted bizarrely to the public's eye.
I did not know that she had been put under a conservatorship at this time. A conservatorship is when a judge gives the legal rights of a person to another person to make decisions on behalf of them. At this time, this was needed for her, as she was experiencing severe mental health issues that made her incapable of making safe decisions. But, Britney has been under this conservatorship since 2007 and is no longer needing someone to make decisions for her. Spears' father controls the conservatorship, and he has been abusive towards her. Within her conservatorship, her father can make all the decisions about her credit cards, who can visit her, where she can go, how long she works, where she works, and what is allowed to be talked about in interviews. Warning, spoilers from the documentary ahead!
In a new documentary by the New York Times, "Framing Britney Spears," Spears' former assistant, those who were close to her at the time, former paparazzi, people of the #FreeBritney movement, and her brother describe the details surrounding her conservatorship.
At the beginning of her fame, photographers would dress up Spears in sexualized, but adolescent clothing, one shoot even shot in her childhood bed. This "Lolita" image sent mixed messages to her young fans, but sold records and kept the media talking. At the beginning of the documentary, the narrator discussed the breakup of Justin Timberlake and Spears during the early 2000s. In one of Diane Sawyer's interviews, Sawyers asks Spears why she cheated on him, which leads Britney to cry. Later, a clip plays of an interview with Justin Timberlake where he discussed private details about if he took Spears' virginity or not. The shaming of her sexuality by the media as she entered a legal age was horrible.
The narrator of the documentary then discusses Britney's issues, like the divorce she went through with Kevin Federline, and losing custody of her kids because of drug addiction. In a widely published picture, there is a paparazzi picture of Britney holding one of her sons on her lap while driving as an infant. This was during her drug addiction, but that was failed to be noted in the media articles that disparaged her. Spears' former assistant said that Britney did not know better, because her dad used to drive with her on his lap as a child. This was the starting of her very publicized personal issues.
Paparazzi was constantly surrounding Spears, and when her sister, Jamie Lynn Spears, a famous Nickelodeon teen actress became unexpectedly pregnant at sixteen, the paparazzi never left her or her family alone. In one clip from the documentary, there is footage of one of the paparazzi men who spent a lot of time harassing her, which is the infamous footage of her getting out of her car to attack his car with an umbrella. The man who videotaped Spears attacking her car gives a superficial apology in the documentary for harassing her all of those years while in the business. The mistreatment of the press and media of celebrities is horrific, and the invasion of privacy that they are always seeking would be damaging to anyone's mental health. The media is especially abusive to female celebrities, often relying on sexist stereotyping or shaming of their actions and what they wear.
During this time, a man named Sam Lutfi befriended her. He is now known to associate himself with celebrities to create drama and profit from it. Spears' former assistant says that he was toxic to her, and encouraged her to spend her money unwisely. Britney had fired her manager during this time, and her family said that Lutvey had caused a lot of problems for her. After she has broken a court order and had kept her children away from her ex-husband Federline, she was taken involuntarily to a psychiatric ward of a hospital. Shortly afterward, Spears' father filed for a conservatorship over her. The documentary interviews the lawyer of the case at the time, who explains the legal language of a conservatorship. In later years, Spears did a residency in Las Vegas, and it was one of the highest-grossing residencies in history. Many wonders why she still has a conservatorship during this time because of her high-production.
The documentary interviews two women who have started a podcast to talk about the Free Britney movement, which is a movement that advocates for ending Britney's conservatorship. They comment that even spears' social media is highly controlled, but claim that there are hidden messages that Britney sometimes includes in her posts and the captions for her posts. None of the Spears family agreed to be interviewed for the documentary, except for her brother, who comments that his sisters, including Britney, are tough and strong women, but that he believes that their father has the right to make Britney's decisions for her. There is no concrete evidence that Spears writes secret messages in her social media posts about wanting to end her conservatorship, or about the state of her freedom, but there are some troubling signs that it could be a possibility. Spears herself has never given a public comment about the details of her current conservatorship.
In 2019, Spears was supposed to announce a new residency in Las Vegas, but instead, walked off the stage. Since then, she has not been performing nor recording. There is suspicion that she has been in a residential mental health treatment place since then. Since the release of the documentary, many celebrities have posted on their social media apologizing for making fun of Britney's troubles in the past, and some using the hashtag "Free Britney," to support the movement. The hashtag "Free Britney," was trending on Twitter for a few days after the documentary came out on Hulu, and people and topics that were mentioned in the documentary have been trending since the documentary came out on February 5th.
I hope that through more and more people watching the documentary, we, as a society, start to have more consideration about what a celebrity or an ordinary person may be going through before we mock or shame their seemingly erratic behavior. Britney has suffered at the expense of the media and the public. I will admit that I would laugh along with the Britney 2007 jokes in my adolescence and not think much about it, and for that, I am sorry that I did. There needs to be more of an understanding and conversation about mental health in this country. Spears is not the only female celebrity that has suffered under harsh criticism. Conservatorships do not only impact celebrities, it is a systemic disability rights issue that we should all be aware of. Free Britney!!