Opinion: Why Nickleback is the Best Band of All Time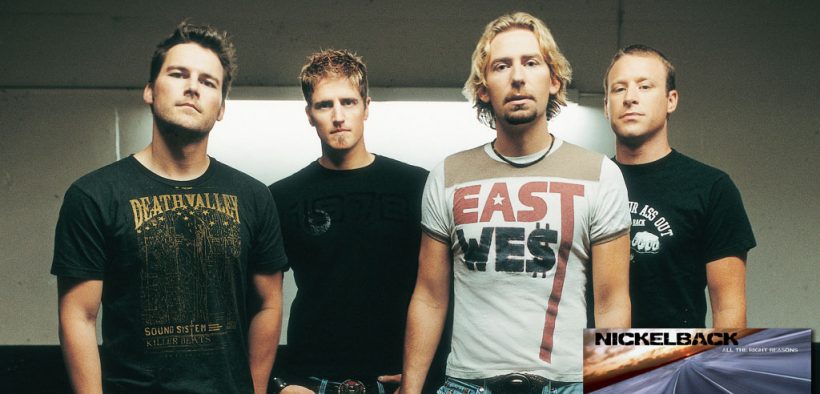 By: Natalie Young
Nickelback is releasing their latest album Feed The Machine on June 9, 2017. You can listen to the single on iTunes now and I have to say, I think it's their best song yet. To celebrate the long awaited return of the kings of rock, I'd like to countdown the best Nickelback songs. Oh yeah, that's right, I called them the kings of rock. Any true rock fan knows that Nickelback is the greatest rock band ever formed. While the bands like the Beatles might be more widely liked, the only reason people consider them the best is that they've been around the longest. I would argue that if Nickleback had been making music since the 60s, instead of just since 2000, they would be twice as famous. Anyway, here are the 10 best Nickelback songs:
Gotta Be Somebody

I'd Come For You

Far Away

If Everyone Cared

Burn it to the Ground

Never Again

Someday

Rockstar

Photograph

How You Remind Me
Anyone who keeps up with good music would know that many of Nickelback's songs reached the Top 10 on the charts in America and Canada. If you still don't believe that Nickback is the best rock band, I have more examples of why you should change your mind. Studies -which we all know I don't actually have to cite, because people will believe everything they read- have been conducted on 10 thousand people concerning their music tastes and their I.Q. to see if there was any correlation. Unsurprisingly, the people who liked Nickleback were also show to have above average intelligence. Not only are they the best band in the history of rock, but science has proven that intelligent people listen to Nickelback.
In addition to being the best band for smart people to listen to, Nickelback is also influential. In fact, Panic! at the Disco has once stated that their biggest inspiration is Nickleback, and honestly, I'm not surprised. It was also stated by the lead singer of the band, that in their upcoming tour, Feed The Machine, rapper 50 Cent will be opening for them. In a truly philanthropic move, 45 cents of every dollar will be given back to local orphans. As you can see, clearly, Nickelback is such an influential and inspiring band both onstage and off.