Football Clinches Conference Title Outright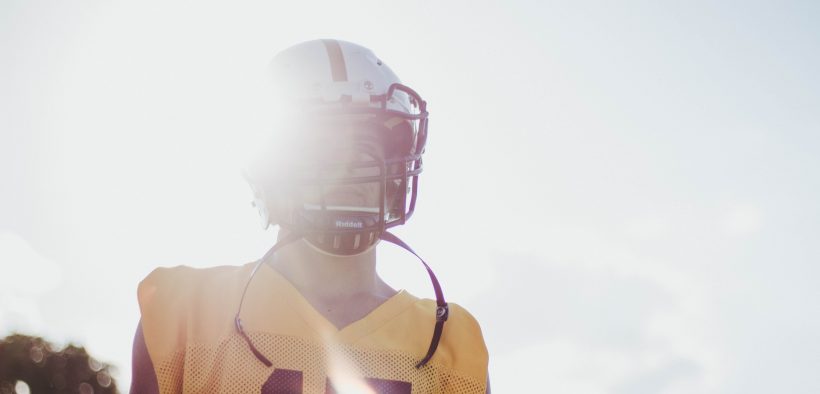 By Julie Swets
On November 5, Georgetown's Birkelbach Field filled with electrifying energy and pride as the Southwestern Pirates captured the Southern Collegiate Athletic Conference (SCAC) Championship, defeating Trinity 20-7.
Southwestern jumped to an early lead against Trinity and ended the first half up 13-0, building on a first-quarter connection between quarterback Bryan Hicks and Matt Gillen and Luke Fierst's two successful field goals. Then in the third quarter, Gillen ignited the stadium when he intercepted a pass and ran in 47 yards for a touchdown. The Pirates shut out the Tigers until they scored a sole touchdown in the fourth quarter.
The perfect game to display their dominance, the Pirates clinched their victory on Homecoming Weekend in front of many alumni who were likely never able to experience a Southwestern football game. The football program at Southwestern was discontinued in 1951 and was revived just four years ago in 2013.
The Homecoming game was even more special as the team recognized their senior class, the approximately 34 athletes who started the team from nothing four years ago.
Before kickoff, each senior was lined up with his parents to be individually thanked and honored for his dedication to the team. And dedicated they were: The rebirthing season of 2013 resulted in a 0-10 season, followed in 2014 by a 1-9 record, and in 2015 by a 2-8 record.
This year, however, was a different story. The Pirates' Homecoming and conference championship-clinching game was really the icing on the cake of an incredible season, dotted with repeated team wins and individual honors.
This year's 7-3 season was highlighted by a winning streak of five games, all over conference opponents, including shutouts versus Trinity and Austin College in October.
Individual honors included 10 SCAC Player of the Week awards, with repeats from senior Justin Broussard, first-year Luke Fierst, and senior Dylan Wilburn.
In addition, Southwestern's entire offensive line was named to D3football.com's Team of the Week after their win over McMurry University on September 10. The Pirates' conference championship title was the first in school history since being named Texas Conference Co-Champions in 1946.
Starting next season, the Pirates will move from the Southern Collegiate Athletic Conference to the American Southwest Conference (ASC) with new competition. To vie for an ASC championship, the Pirates will no longer face Trinity and Austin College, but they must face Hardin-Simmons, a nationally ranked team that handed Southwestern one of their three losses this season, and the University of Mary Hardin Baylor, the current number one team in the nation.
With the steady incline in victories and recognition throughout the years, the Pirates hope to compete for another ring right away. Just one week after their SCAC championship, the team travelled to Seguin and collected a 35-31 win over Texas Lutheran University, stretching out their record to an impressive 7-3.
After years of rising as a program, the Pirates established themselves as a powerful, near unstoppable force on the football field, led by an incredible group of dedicated, innovative, and talented seniors.
Their decisive victory on Homecoming weekend perfectly represented to the wide-ranging Southwestern community that they intend to stay and keep winning.