Open Mic Night at Korova Milk Bar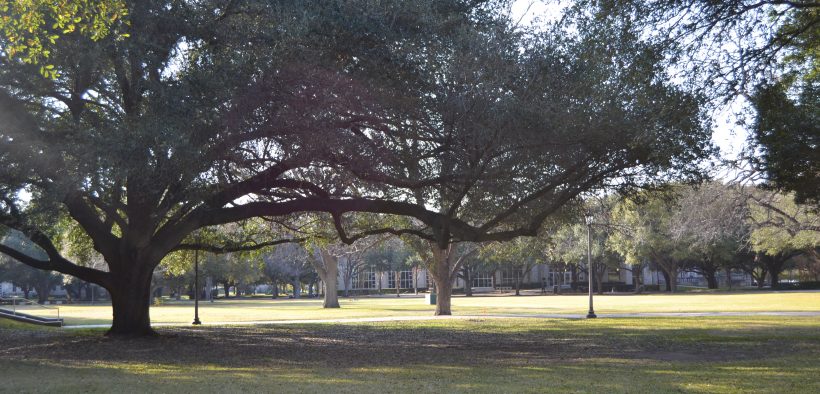 By: Meret Pavlina
On Thursday September 22, our very own Korova Milk Bar hosted their second open mic night of the year. Southwestern students (and even President Burger) crowded into the cozy venue to share their art and enjoy milkshakes and smoothies, courtesy of the establishment's all-student staff, many of whom participated with a performance of some kind.
Korova's ambience is casual and campy, with seating comprised of mismatched chairs, couches, and cushions, and colorful art covers every wall as well as most of the ceiling. A life-size Princess Leia cut-out nonchalantly smokes a cigarette on the door, and a Clockwork Orange poster behind the stage pays homage to the shop's fictional namesake.  You could not ask for a better location for an open-mic, since the informal environment immediately puts you at ease, and the student employees are enthusiastic and welcoming to well-known patrons and newcomers alike.
The line-up was wonderfully diverse, including music, comedy, poetry, and even dramatic readings of Shakespearean monologues. Each act was both original and engaging, and although some were more polished than others, each showcased an impressive talent and it was clear that everyone was having a great time. The material ranged from traditional to provocative, with some uncensored performances clearly making a certain university president slightly regret his decision to attend. Nevertheless, the audience responded with resounding applause to every act, furthering the impression that focus was placed, almost unanimously, on appreciation of the art presented, rather than criticism of said art.
The Korova staff intends to host at least one of these events per month during the school year. Any aspiring artist in the student body is encouraged to come and share their work in a safe and creative environment. Even if you have no desire to perform, visiting the Milk Bar is worth it just for the homemade milkshakes and signature smoothies.